There have been a lot of rumors about Will Smith and his wife, Jada Pinkett-Smith's religious beliefs as Jada was seen at a Scientology church.
Will Smith is Christian. Jada has since denied the rumor that she and Will are scientologists and Will has openly posted about his faith in God.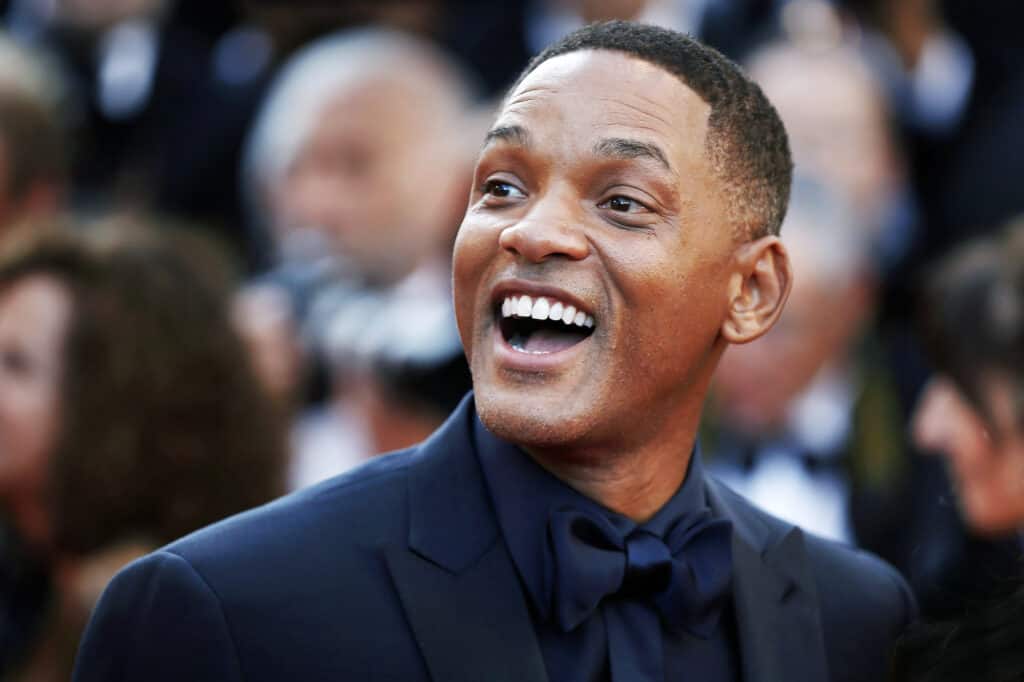 Continue reading to find out more about Will Smith's religious background and why people believe he may be a scientologist.
Christian Upbringing
Will has not outright claimed he is still a Christian today, but he says he grew up being a Christian.
He further expands by saying:
My grandmother was really my connection to God. She was the most spiritually centered person that I had ever met in my entire life. Even to the point that when she was dying she was happy like she was really excited about going to Heaven.

Will Smith
It is assumed that he carried on his grandmother's teachings and beliefs as he often donates to Christian charities.
His most well-known and biggest donations are often to a Christian based organization called Yesha Ministries of Philadelphia.
It is assumed that he has a relationship with Reverend James Robinson, who runs the organization, due to the organization being based in Will's hometown of Philadelphia and because of the sum and consistency of his donations ($140,000 in 2007, then $250,000 in 2008).
He also donates to a Christian ministry outside his new hometown, Los Angeles, called Living Waters. 
He also often posts inspirational messages on his Instagram, but once also posted a caption on a video of him skydiving saying, "God placed the best things in life on the other side of fear".
This is an outward declaration of his belief in God, so it is likely he is still a practicing Christian. 
Furthermore, Will Smith's son, Jaden Smith, has also been open about his belief in God. He has posted on Facebook before saying "God bless".
Also, in 2019, he partnered with a church, First Trinity Missionary Baptist Church, to provide Flint, Michigan residents with clean water and water filtration systems as the city has been without clean water since 2014.
While this does not outwardly mean he is Christian or a member of the church, it is likely as there are many other organizations he could have worked with.
Children's religious beliefs tend to come from their parents. So, it is likely that Will and Jada raised them either Christian or raised them to be aware of Christianity and God. 
Are Will and Jada Scientologists?
Scientology is a religion that focuses on spirituality and a belief in a "Supreme Being". There are quite a few celebrities that have come out and said they are part of the Church of Scientology.
Notably, Tom Cruise, Kirstie Alley, and John Travolta. So, it was not hard to believe that Will and Jada could also be Scientologists.
The rumor started as ex-Scientologist Leah Remini, publicly accused Jada of being a Scientologist because she saw Jada at the Celebrity Centre at the Church of Scientology.
Jada smith responded by saying she was there because she has a: "curiosity of all religions and she was interested in learning some of the things that were taught there.
But she insisted that she and her family are in no way Scientologist." Even though Will was not with her, people still assumed they both were Scientologists due to their relationship. 
Jada has since cleared up the rumors by meeting with Leah Remini on Jada's show Red Table Talk. Leah apologized. Jada accepted the apology and went on to emphasize that her and Will are not scientologists.
Although Will has not recently declared what religion he follows, there is plenty of evidence that shows he still identifies as Christian.