Hall of Famer country music musician Dolly Parton is a staple performer of the genre, with a discography that spans over decades and more than 50 studio albums. She's been a perennial contender in the charts for the entirety of her career thanks partly to her songwriting, a skill that has served not only herself but other artists as well.
Dolly Parton has written many hit songs that have been covered by other artists to great success, such as Whitney Houston's hit-song "I Will Always Love You". Her skilled songwriting makes her quite popular for artists to cover.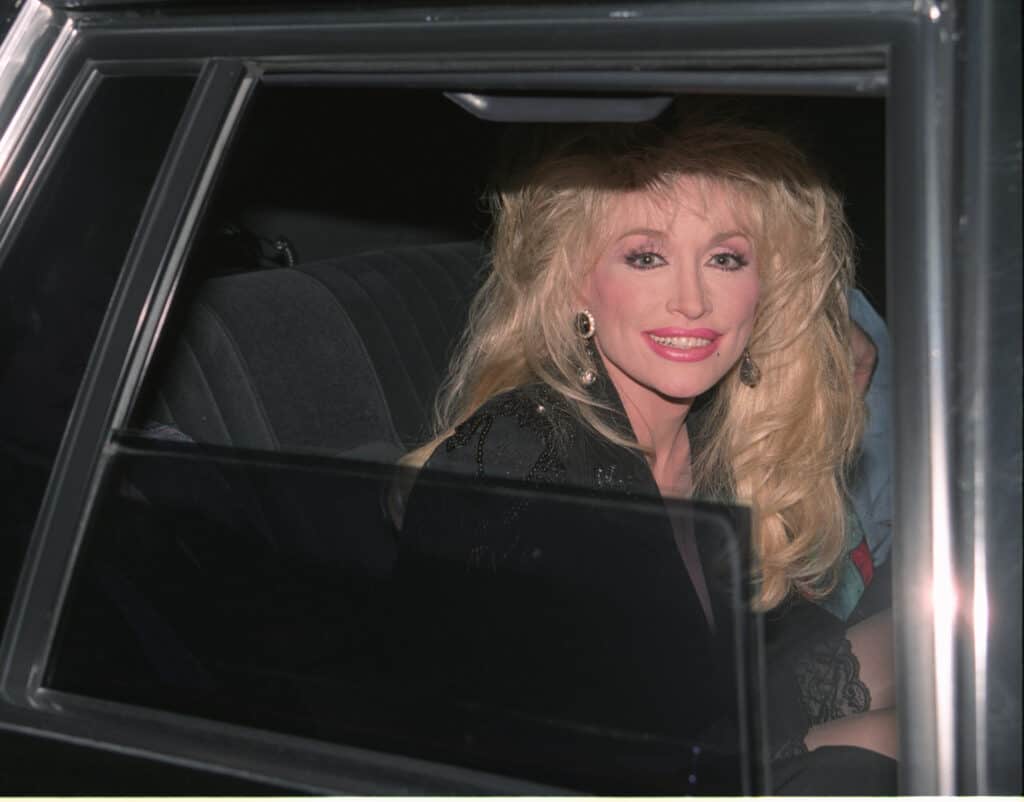 Although she has helped to compose and write the lyrics for songs outside of her own releases, it has always been as part of a duet or some kind of collaboration, rather than being involved in a pure songwriting capacity.
The Covers
Parton has had her fair share of artists covering her vast library of music that she has composed and written over the years. A lot of those covers have turned out to be hits, but pinpointing exactly what is and isn't 'hit' material isn't something that concerns Parton, she just loves to write music.
There are a few fan favorites when it comes to Parton's overall body of work, so it's no surprise that those fan favorites are the ones that attract the most attention from other artists seeking to pay homage or put their own spin on her work.
A perfect example is Parton's song "Jolene", a track that has become enshrined in music history as one of the greatest songs of all time, and also the one that is the most covered by other artists of all her music.
Other than its chart success from Parton's original release of the song, which managed to get a number one spot in the US and Canadian country singles charts, it's also achieved some serious numbers with its covers.
The White Stripes took it to a number one spot in the UK Indie charts, and Pentatonix, a cappella group, managed to do similarly well in the US.
Another song that became a popular choice to cover was "I Will Always Love You", a song that many are more likely to associate with powerhouse singer Whitney Houston. Not only was the song written by Parton, but it was also actually aimed at her long-time friend and fellow performer Porter Wagoner, as a farewell song.
The Cyrus Connection
One of the most famous artists in contemporary music that Parton has collaborated with is the pop superstar, and at times infamously controversial target of the media, Miley Cyrus.
Not only have they done a duet on the previously mentioned Parton hit, but they've also worked together as songwriters on a track for Cyrus.
Although she's more well-known for her explosive rebirth into a new identity, both in her appearance and in her musical stylings, she started out much more orientated around the country and pop genres of music.
She went back to her country roots not just once, but multiple times, recording duets together with Parton, the two Tennessee born singers sharing their love for the genre. Their relationship also extends beyond their craft, as Parton is in fact godmother to Cyrus.
That relationship stretches all the way back to another artist that Parton collaborated with, Miley's father, Billy Cyrus. Not only were Parton and Billy incredibly close friends, but they also shared the stage together on a song that the two recorded together, "Romeo".
Her First Co-Writer and Collaborator
Parton has always been the kind of singer to both compose and write her own music, someone that clearly cares for every part of her craft. Right at the beginning of her career, she was blessed with what would be one of the best co-writers than a new star could ask for.
Bill Owens was Parton's uncle and was also the one that helped her to write many of her first songs, including the track that first brought her into the public eye, "Fuel to the Flame".
Not only did he co-write with her on her songs, and helped her to kickstart her career by traveling with her wherever she needed to go, Parton also describes Owens as being her earliest supporter. She even attributes a huge part of the reason she was successful to him.