Koream girl-group Blackpink have been around since 2016. What was their first song?
Blackpink released their debut single album on August 8, of 2016, which was titled Square One. The album contained two tracks—"Boombayah" and "Whistle." Both of these tracks can be considered Blackpink's "first song," since they were released together as one digital download.
Let's take a more detailed look at the career of Blackpink.
The Early Days of Blackpink
Label YG Entertainment began preparing for the group's debut as early as 2011 but it wasn't until June of 2016 that the band's name was confirmed.
The label stated the members were selected after years of competitions and tryouts. The lineup includes four artists: Rosé, Jennie, Lisa, and Jisoo.
According to YG Entertainment, Blackpink means "pretty isn't everything," which symbolizes how the members "are a team that encompasses not only beauty, but also great talent."
Commercial Success
Later in 2016, Blackpink released their debut single album, Square One. It consisted of two tracks—"Boombayah" and "Whistle," which both achieved significant success.
Boombayah reached number 1 on the US World Digital Songs and Whistle reached number 2 on the same chart, as well as number 1 on the South Korean chart. Blackpink were the fastest act to achieve this level of international success.
The group released their second single album, Square Two, in November of 2016. Like its predecessor, it contained two tracks, this time titled "Playing with Fire" and "Stay."
Again, the group received international acclaim, with Playing with Fire becoming Blackpink's second single to reach number 1 on the Billboard World Digital Song Sales chart. Both singles also reached the top 10 in South Korea.
To recognize the group's success, Billboard included them on a list of best new K-pop groups of 2016.
In June of 2017, the group released their first standalone digital single, which they titled "As If It's Your Last."
The song debuted at number 1 on Billboard's World Digital Song Sales chart and became the most-viewed K-pop group music video in the first 24 hours of release on YouTube.
Blackpink released their Japanese debut in August of 2017, in the form of a self-titled Japanese-language EP that consisted of translated versions of their previous singles. The EP debuted at the top of the Oricon Albums Chart.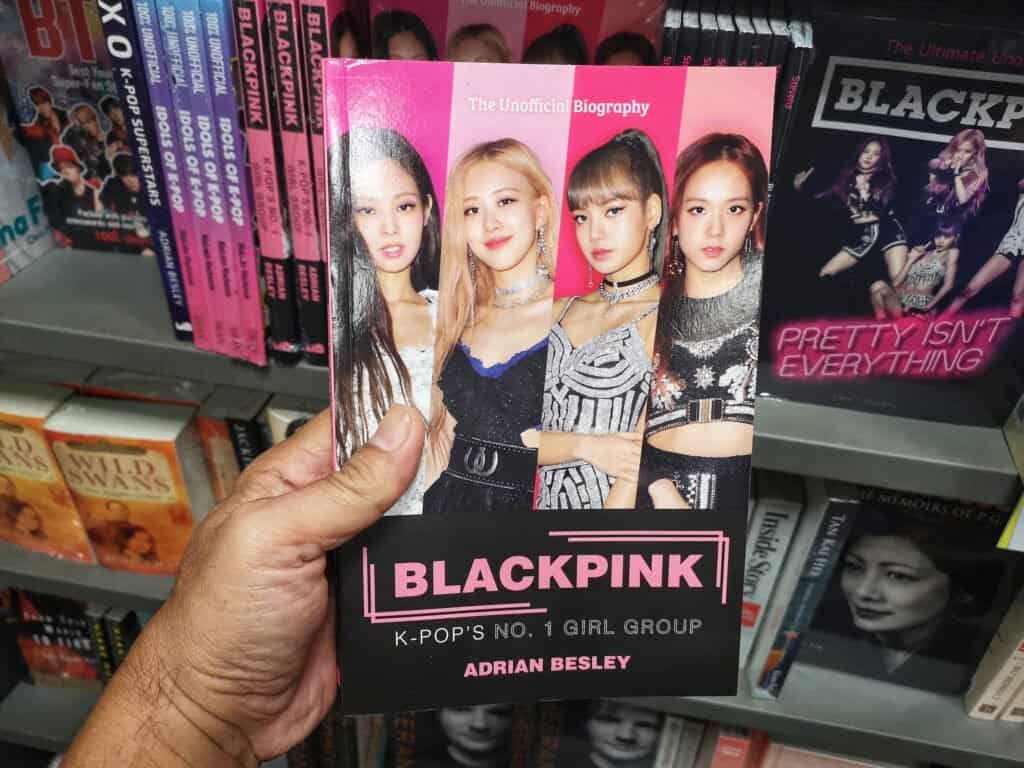 International Acclaim
Blackpink released their first Korean EP, Square Up, in mid-2018. The lead single, titled "Ddu-Du Ddu-Du" debuted at number 17 on the Official Trending Chart in the UK, with Blackpink becoming the first female K-pop group to make the charts.
Ddu-Du Ddu-Du also debuted at number 55 on the Billboard Hot 100, it's highest position.
The music video reached 36.2 million views within 24 hours after its release, overtaking the record previously set by the band's single "As If It's Your Last."
Blackpink embarked on the "In Your Area World Tour" from 2018 until 2020 throughout North America, Europe, Oceania and Japan, which became the highest-grossing tour by a Korean girl group.
Blackpink released their Japanese debut studio album, Blackpink in Your Area, in November of 2018, which debuted at number 9 on the Oricon Albums Chart.
In February of 2019, Blackpink performed at Universal Music Group's 2019 Grammy Artist. To follow up their American debut, the group appeared on a series of TV shows including The Late Show with Stephen Colbert and Good Morning America.
A month later they were featured on the cover of Billboard magazine, becoming the first-ever K-pop girl group to do so.
In May of 2020, renowned American artist, Lady Gaga, featured the group on her track "Sour Candy, which debuted at number 33—it's highest position.
Blackpink seems to be showing no signs of slowing down, and it's predicted they will become one of the best-selling K-Pop groups of all time, if they maintain this level of unprecedented success.