There are beautiful and talented actresses in Hollywood–and one of the top talents is Emma Stone. She is beautiful, talented, and doesn't hesitate to blend into any given role.
The first movie that brought Emma Stone's face to our screens was The New Partridge Family in 2005 where she starred as Laurie Partridge. It was a musical sitcom and soon after, many roles followed.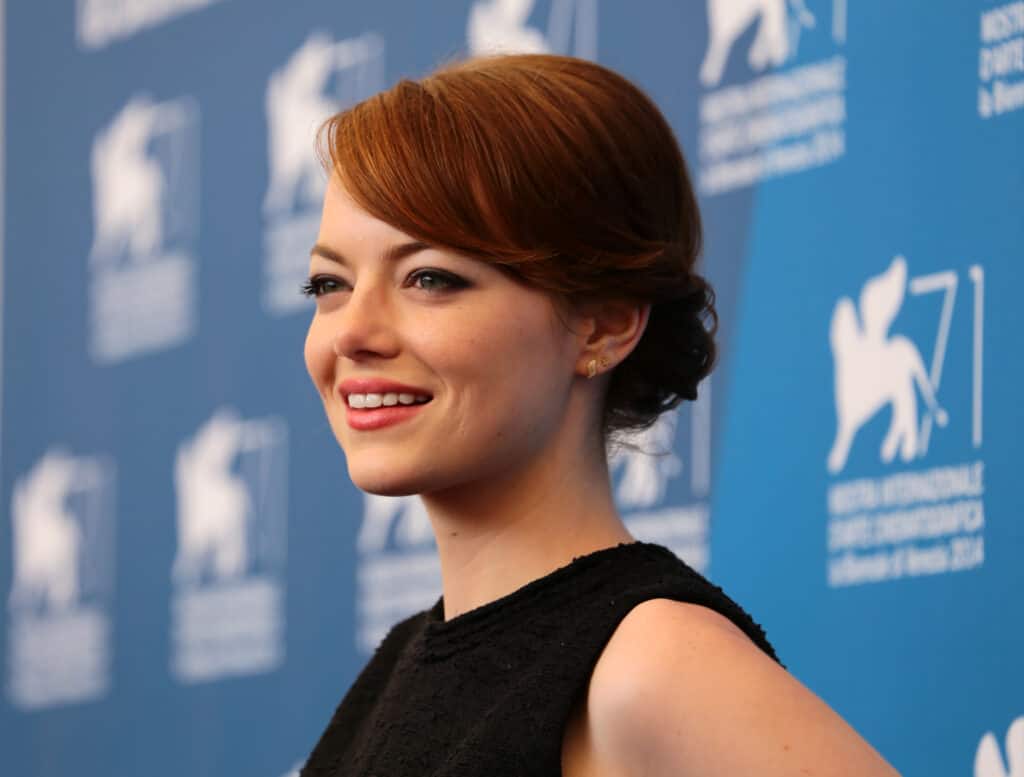 Emma Stone is amazing and since we can't get enough of her, let's take a dive into her life.
Emma Stone's early life
Emma Stone was born on November 9, 1988 and is loved for her charms, effortless ability to deliver roles and husky voice that just keeps audiences marveling at her immaculate nature.
When Emma Stone was still a young child, she had a speech impairment that affected her social skills. She had low self-esteem but discovered that she felt more comfortable in the theater. So while she couldn't hold conversations with her peer group, she could show her true self on stage.
Her early acting experience started when she was in high school. Emma performed in the Valley Youth Theaters, Phoenix and gained significant experience working there. At the age of 14, young Emma managed to convince her parents to let her go to Los Angeles to audition for roles.
Now, it's not easy convincing your parents to allow you to follow your dreams, especially when it's not a typical white-collar job. Emma revealed in an interview that she created an entire slideshow when she was 14 about why she needed to be in the arts.
It must have been crucial for her to pursue an acting career because she seemed to have made her decision when she was seven years old.
So in 2005, a supporting Mrs. Stone hit the road to Los Angeles with her daughter, Emily Jean (who would soon become Emma Stone). After several auditions and rejections, Emma Stone eventually landed her first TV role as Laurie Partridge, in the movie The Partridge Family.
Emma's presentation paid off after all.
Which movie brought Emma Stone to the limelight?
Emma Stone acted in more minor roles after her first movie in 2005 but came to the limelight in 2007 with her role in Superbad, a teen comedy. She continued acting in more minor roles and gained further recognition by taking a supporting role in Easy A (2010). This role earned her a Golden Globes Award Nomination.
However, her major breakthrough role was as Gwen Stacy, the love interest of Spiderman in the 2012 movie, The Amazing Spiderman. It was Emma's role in that movie that brought her so much admiration that she even starred in the 2014 sequel.
How did Emma Stone become famous?
Emma Stone gained some traction from the 2010 movie, Easy A. But we can attribute most of her fame to her role in The Amazing Spiderman. Audiences of all ages love superheroes and watching her character love one of our favorite heroes was almost everything we needed to fall in love with Emma.
Emma Stone's most famous movies
Emma Stone has starred in many movies both as a lead and supporting actress. However, no matter how perfectly an actress delivers her roles, it's almost impossible to enjoy all her movies. So, here's a rundown of the most famous movies that Emma has starred in.
Cruella
This 2021 Disney movie is based on 101 Dalmatians. Cruella follows the life of a young girl, stuck and orphaned in London with a dream to build a fashion empire. After going through many adventures with her gang, she eventually lives her dreams and honestly, what's a Disney movie without a happy ending?
The Amazing Spiderman
The Amazing Spiderman shows the life of a teenage boy who is bitten by a super spider and develops an alter-ego. He's a normal boy in the morning with Gwen Stacy (Emma Stone) being his secret crush. Then at night, he's a superhero shooting webs at buildings to protect the city.
Zombieland
Zombieland is a 2009 post-apocalyptic zombie movie about four survivors trying to find an area that isn't infected. Emma Stone played a supporting role and the movie became the top box office zombie movie. A sequel was released in 2019 and Emma came back with more charm.
Who is Emma Stone's husband?
Emma Stone tied the knot with Dave McCary in 2020. He is a writer, director and comedian. Dave has directed famous shows including Saturday Night Live and Epic Rap Battles of History. The couple is very sweet to each other and are a constant reminder that love really does exist in Hollywood.