Jennifer Lopez popped up on the music scene in 1999 and has been a success since, but what was her first song?
Jennifer Lopez's very first song was 'If You Had My Love,' which was released on May 11, 1999. For a debut song, it was massively successful making it all the way to number one on the Billboard Top 100. It was also the lead single for her debut album On the 6. Lopez helped to ignite the Latin music wave in America.
Scroll down to read more about Jennifer Lopez's early career, her other albums, and the Latin music wave of the early 2000s.
J. Lo's Early Career
Jennifer Lopez didn't start her career out as a singer. She was initially a professional dancer and actress before deciding to break into the third arena.
Starting in her teens and after landing a role in a low-budget film, Lopez realized that she wanted to be a movie star. Her parents didn't agree with this idea though and they kicked her out of the house.
Jennifer Lopez was homeless for a short time and sleeping on the couch at a dance studio before landing more gigs.
During this period she acted in a few different musicals, before touring Europe for five months apart of a chorus. Then she worked in Japan on the show Synchronicity as an actress, dancer, and choreographer.
Lopez was a backup dancer for New Kids on the Block at one point. Then in 1991, she landed the regular role as a Fly Girl dancer on the TV show In Living Color where she appeared for two seasons.
In 1993, Lopez decided to break out on her own and pursue that dream of becoming a movie star. She managed to land some small roles initially and then, in 1995, she starred in her first blockbuster, Money Train.
Although she had a lead role in Money Train, she didn't reach the level of celebrity until 1997. That was when she played Selena Quintanilla-Perez in the biopic Selena.
Jennifer Lopez became the first Latin actress to make $1 million USD for a role with Selena. This role also led to her being signed by Sony Music Entertainment for her first album.
While that deal was in the works, she starred in the horror film Anaconda, the crime thriller U Turn, and opposite George Clooney in the film Out of Sight. Then things with Sony went through and Lopez had an album to record.
Lopez's On the 6 and Other Albums
As we all now know, Lopez was a successful and well-known actress by the time she released her first album, which contributed to its commercial success. The lead single 'If You Had My Love' was a huge hit taking only five weeks to reach number one on the Billboard Top 100.
Jennifer Lopez's singing success doesn't end there though. On the 6 had three singles released and the third one is considered to be her best song career wide, 'Waiting for Tonight.'
Now Lopez had proven herself as not only a talented actress but a well-respected singer too. She released another album, J.Lo in 2001.
J.Lo featured the lead single 'Love Don't Cost a Thing' which still plays on the radios daily today. The album had three other hit singles, but not as big.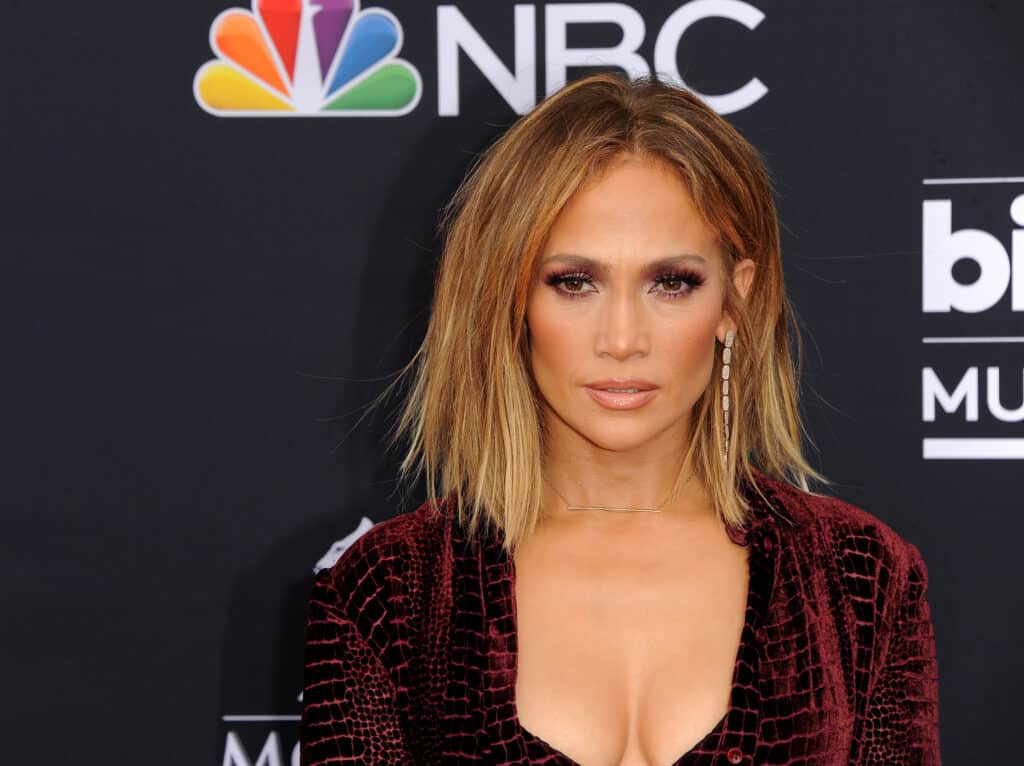 Latin Music Wave
When J.Lo released her album On the 6 back in 1999, she was at the forefront of what became the Latin music wave of the early 2000s. Lopez along with other artists like Shakira, Ricky Martin, Carlos Santana, and Enrique Iglesias, were all involved in the growing popularity of Latin music.
The same year that Lopez released her debut single was when "The Latin Pop Explosion" happened in America. This article posted by the GRAMMYs says that the Latin pop explosion probably all started with Ricky Martin's performance of 'La Copa de la Vida' at the 41st GRAMMYs.
Martin released his huge hit 'Livin La Vida Loca' a month later and then Lopez's 'If You Had My Love' topped the charts. On top of that, Carlos Santana's 'Maria, Maria' was released in 1999 and topped the Billboard Hot 100.
Marc Anthony's 'I Need to Know' was released in '99 as well and it reached number 3 on the Billboard Hot 100. Finally, Enrique Iglesias released 'Rhythm Divine' which also spent some weeks on the chart too.