"Hustlers" star and musician Jennifer Lopez is a multi-talented woman, known for her singing, acting, and dancing abilities. Is Jennifer Lopez still "Jenny from the Block," or has this superstar moved into greener pastures?
Jennifer Lopez, also known by her nickname J. Lo, has a diverse real estate portfolio. She owns homes from coast-to-coast, in places like Miami, Bel Air, the Hamptons, and Manhattan, splitting her time between her many homes.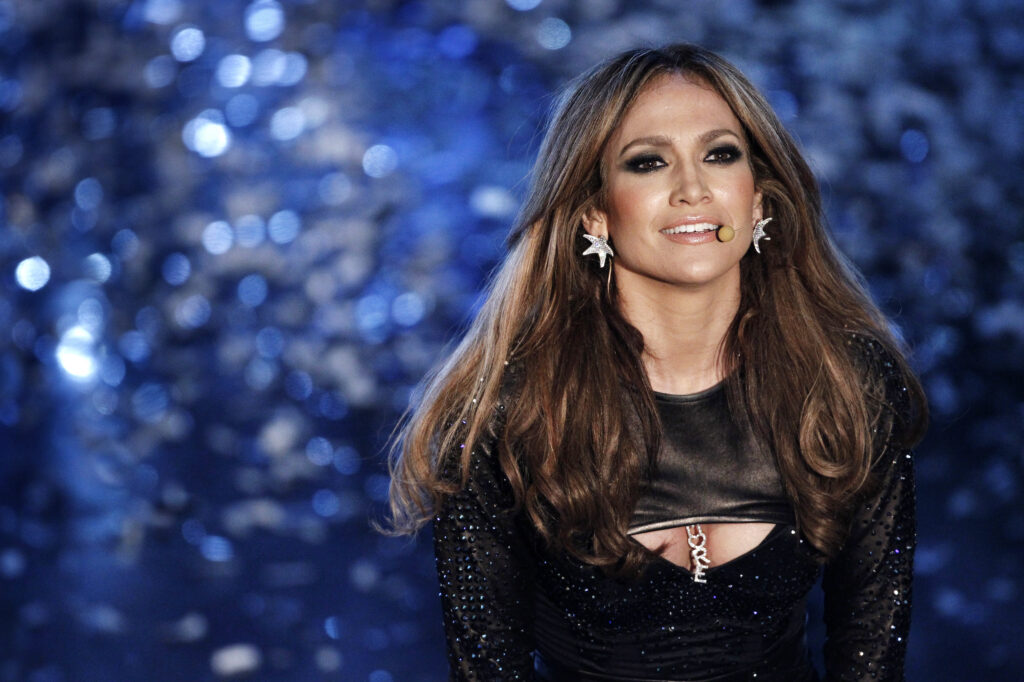 Jennifer Lopez has a massive net worth of $150 million, having made millions of dollars from her tours, films, and endorsements. It makes sense that she would invest in real estate for her and her ex-fiancé, Alex Rodriguez (who also has a nickname, A-Rod), to enjoy. 
Real Estate Portfolio
Jennifer Lopez's real estate portfolio is awe-inspiring, and she has taken time to diversify her real estate investments across America.
Insider notes some of her properties, including a $28 million mansion in Bel Air that Jennifer Lopez purchased in 2016 and a Manhattan apartment that was on the market for $24.99 million in 2017.
Jennifer Lopez's home in Bel Air is a massive, sprawling estate of 13,932 square feet that also features seven bedrooms and a whopping thirteen bathrooms. It also includes an infinity pool, but that's not all — to enter the Bel Air home, one must pass through a covered bridge, and once inside the home, there is also a full movie theater inside the property!
As for her Manhattan apartment, well, it is comparably elegant and tasteful, with windows overlooking Madison Square Park and four outdoor terraces if one wants an outdoor experience with privacy.
Jennifer Lopez's Manhattan apartment also has four bedrooms and six bathrooms within the 6,500 square-foot property.
In addition to her Manhattan apartment, Jennifer Lopez has another home in New York, this time in the Hamptons. It is located in Water Mill, which is considered to be one of the most expensive zip codes in the state.
Jennifer Lopez purchased her home in the Hamptons in 2013 for just under $10 million — a bargain! The home features eight bedrooms and a sauna.
Finally, there is her Miami home.
Jennifer Lopez and her ex-fiancé, Alex Rodriguez, purchased their Miami home in August of 2020 for $32.5 million. 
Their home is on a private island. The island, called Star Island, is home to other celebrities as well, such as Madonna and Gloria Estefan.
It includes a wine room, an elevator, along with ten bedrooms and twelve bathrooms.
In an interview with Ellen for "The Ellen Show," Jennifer Lopez said that although the couple has similar tastes in luxury real estate, they have different interior design sensibilities.
"He's a little bit more of the modern, masculine side. He just goes all the way modern, like the stones and marbles. And I'm like, 'Can we have a pillow? And a blankie?'"
Miami Mansion Living
In this Instagram post from December 2020, Jennifer Lopez poses with her kids. She and her family had to adapt to the COVID-19 pandemic that began that year, and hopping between properties was no longer a viable option.
Instead, Jennifer Lopez and her family settled down in their Miami home.
Hello! Magazine's profile of the family — Jennifer Lopez, Alex Rodriguez, and their four children — showed the family getting along just fine during challenging times.
Jennifer Lopez said that she is making great use out of the home gym on the property, and the family is enjoying the home's manicured garden spaces and an outdoor pool.
Jennifer Lopez shared a video on Twitter of her family enjoying their backyard, prompting many of her fans to crack jokes comparing the home to the one featured in the 2019 Best Picture-winning film, "Parasite." Hopefully, she hasn't hired any new tutors or drivers.
Jenny from the Block
Although Jennifer Lopez has certainly purchased a ton of properties, she isn't just focused on real estate.
Jennifer Lopez has also used her considerable wealth to create the Lopez Family Foundation, which is a charitable foundation dedicated to improving the health and well-being of women and children.
Jennifer Lopez founded the non-profit with her sister and said that her upbringing inspired them to form the foundation.
"We grew up in a neighborhood that was not privileged, with an awareness of what many must go without. The number of children that grow up without access to quality health care, doctors, and health care facilities, is unacceptable," Jennifer Lopez said in a foundation letter.