Since beginning his acting career in the early 1990s, Mark Ruffalo has gone on to appear in both critically acclaimed dramas and blockbusters. What was Ruffalo's first movie?
Mark Ruffalo's first movie role was in 1994's "Mirror Mirror 2: Raven Dance", which was a straight to video release. His first leading role in a film with a theatrical release was playing Terry in "You Can Count on Me" in 2000.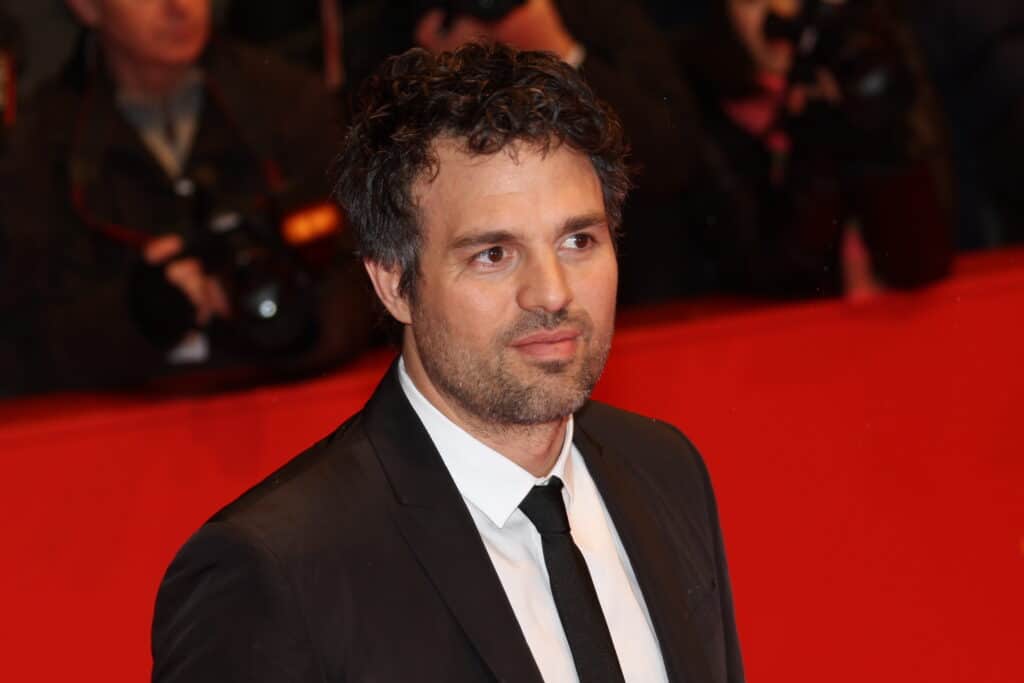 For more on Mark Ruffalo's early life and his acting career, read on.
Background
Mark Alan Ruffalo was born in Kenosha, Washington on November 22, 1967. His father, Frank Ruffalo, was a construction painter, while his mother Marie Rose Hébert worked as a hairdresser and stylist.
Ruffalo is of Italian descent from both of his parents, while his mother is also half French-Canadian. He also had two sisters, Tania and Nicole, and a brother, Scott.
During his education, Ruffalo attended both traditional Catholic and more progressive schools. He has said that he generally had a pleasant childhood but he also struggled at school due to having dyslexia and ADHD, both of which were diagnosed years later.
Ruffalo's father worked in Virginia Beach, Virginia, where Ruffalo spent most of his teenage years. He was a skilled high school wrestler, giving him experience that would later prove useful while making "Foxcatcher".
He began acting while attending the First Colonial High School in Virginia Beach, performing as part of the school's Patriot Playhouse. The family relocated first to San Diego, California, then to Los Angeles.
The move to LA provided Ruffalo with far greater opportunities to pursue his acting studies and career. He attended classes at the Stella Adler Studio of Acting and founded an acting group, the Orpheus Theater.
Acting Career
Despite being nearer to the Hollywood heart of showbusiness, success did not come overnight for Ruffalo. He worked as a bartender for almost a decade, writing, directing, and starring in plays by night.
His screen debut came in 1989 when he appeared in an episode of the "CBS Summer Playhouse" anthology series.
Ruffalo followed this with appearances in a couple of short films, "Rough Trade" in 1992 and "A Song for You" in 1993. He made his feature film debut in 1994 when he played Christian in "Mirror Mirror 2: Raven Dance".
The film was released directly-to-video on May 25, 1994, meaning Ruffalo would need to wait a while longer for his big-screen debut. The remainder of the 1990s generally consisted of TV guest appearances and roles in low budget movies.
Ruffalo married Sunrise Coigney in 2000 and the couple has had three children together. Their son, Keen, was born in 2001, followed by daughters Bella Noche and Odette in 2005 and 2007 respectively.
Breakout Roles
Ruffalo's acting career gained momentum after he met New York playwright Kenneth Lonergan. Lonergan cast Ruffalo in a number of plays, including "This Is Our Youth", and was then chosen as the male lead in his film "You Can Count on Me".
The movie released in 2000 and Ruffalo's performance in the film garnered positive attention from critics and the public alike. The film signaled the beginning of Ruffalo's career in major Hollywood films.
Roles in movies such as "Windtalkers", "Eternal Sunshine of the Spotless Mind" and "Collateral" followed. Ruffalo was seemingly happy to work in various movie genres, displaying his range.
Though his career was gaining momentum, Ruffalo faced ill-health in 2002 when he was diagnosed with a brain tumor. Though it was ultimately found to be benign, the removal process resulted in partial facial paralysis and impaired hearing, affecting Ruffalo for about a year.
Fortunately, Ruffalo would eventually recover fully and he returned to his acting work with his profile still on the rise.
Now established, Ruffalo could afford to be more selective in accepting roles, appearing in movies such as the very highly regarded "Zodiac" in 2007. He also had a spell on Broadway in "Awake and Sing!", earning a Tony Award nomination for his performance.
Tragedy struck Ruffalo in December 2008 when his brother, Scott, was found outside his Beverly Hills home, having been shot. He was rushed to hospital but died a week later, with the case remaining unsolved.
He gained his first Academy Award nomination for his role in "The Kids Are All Right", released in 2009. In 2012, he was announced as Edward Norton's replacement in the Marvel Cinematic Universe, portraying Bruce Banner and The Hulk.