Brittany Murphy was an American actress who found great success early in her career and was known for her comedic talents, charm, and good looks. Her career was still doing very well when her life was tragically cut short in 2009.
According to interviews with her mother and late husband, Murphy's last words were "I'm dying. I'm going to die. Mommy, I love you." The actress passed away shortly thereafter.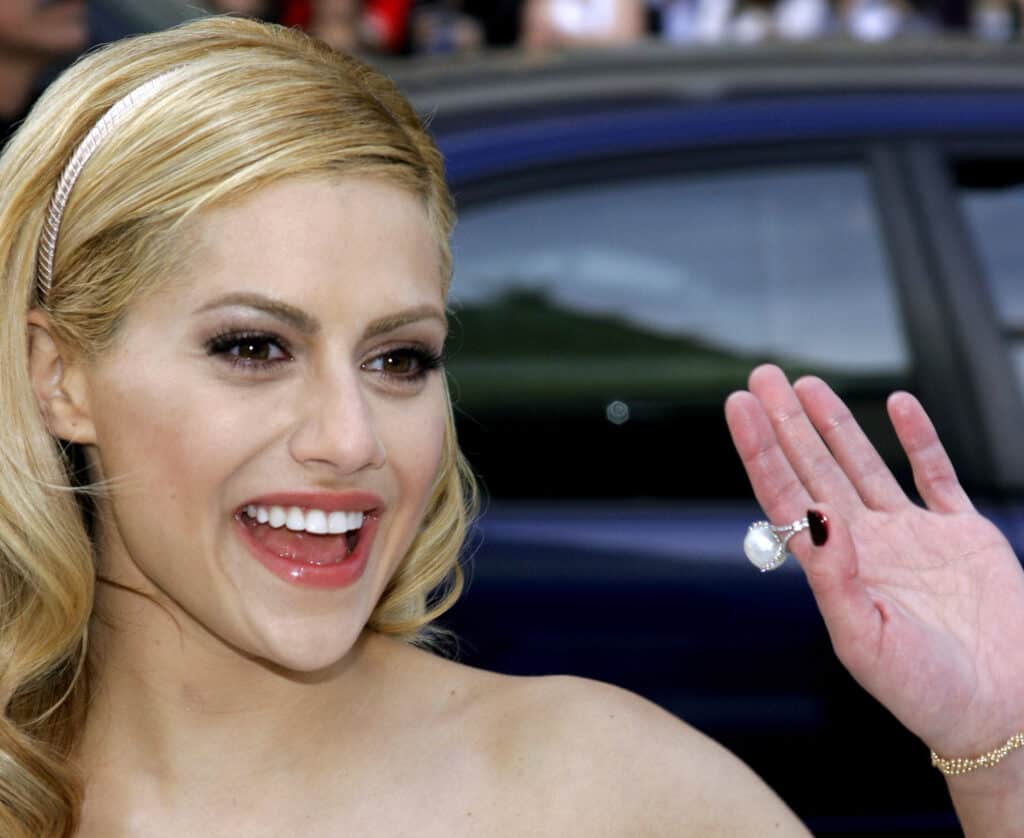 Murphy's passing is still shrouded in mystery even years after an autopsy.
Early Life
Brittany Anne Bertolotti was born in Atlanta, Georgia on November 10, 1977, to Sharon Kathleen Murphy and Angelo Joseph Bertolotti. The couple split when Brittany was a newborn and she was raised by her mother.
Brittany had two older half-brothers and a young half-sister as well. She was raised as a Baptist.
Murphy went to the Verne Fowler School of Dance and Theatre Arts in Colonia, New Jersey in 1982. She was trained in dancing and singing and acting.
Murphy was interested in acting from a young age and she and her mother moved to Los Angeles just before Brittany started high school so that she could pursue a career in acting.
Her mother was always very supportive of her career and Brittany would later say her belief the young actress helped her become the major success she was. "She always believed in me," Brittany said.
Career Beginnings and Breakthrough
When Brittany and her mother moved to California, she found work at the age of thirteen when she co-starred in the series Drexell's Class. She also found guest star roles in Parker Lewis Can't Lose, Frasier, SeaQuest 2032 and landed recurring roles on Party of Five and Boy Meets World.
After being in Hollywood for only a few years, Murphy landed her big break in a major role in Clueless. The 1995 comedy starring Alicia Silverstone was a huge hit and a cultural touchstone that exposed Murphy to the world and rose her star tremendously.
A few years later, in 1999, Murphy appeared in the hit film Girl, Interrupted starring Winona Ryder and Angelina Jolie. She also starred in Drop Dead Gorgeous and began lending her voice to the animated series King of the Hill.
The early 2000s saw Murphy getting consistent work in films such as Don't Say a Word and the Eminem film 8 Mile. She also starred in Uptown Girls, Just Married, and the comic book adaptation of Sin City.
Murphy also appeared in more independent films in the early 200s, such as The Dead Girl, Sidewalks of New York, Spun, and Neverwas.
In November 2009, the actress began filming her part in the movie The Caller.
Sudden Death and Aftermath
Brittany's career was in a bad place in the fall of 2009. She had not starred in many films and often felt she was being blacklisted by some of Hollywood.
She was supposed to film the independent horror film The Caller in Puerto Rico but was let go from the film after arriving on set. She was accompanied to the set by her mother Sharon and her husband Simon.
She, her husband, and her mother all grew sick on the set. Her mother and husband had severe pre-existing conditions and Brittany acted as their caretaker.
Upon arriving back in LA, Brittany grew sicker. She took multiple over-the-counter drugs to help herself feel healthy but she continued to decline.
She had grown very ill with laryngitis and was weakened by anemia brought on by her period. She had not seen a doctor in six weeks and her lungs were filling with fluid. 
On the weekend of her death, Murphy made an appointment to see a doctor in a few days but unfortunately, she never made it.
The night before her passing, Murphy was very sick. She was gasping for breath and the lack of oxygen turned her lips blue. She took various antibiotics and cough medicine to cure her illness but they had little effect.
She collapsed on her bathroom floor early in the morning and her mother came to her side. Her mom called 911 and after her last words, she was transported to the hospital where she was pronounced dead at 10:04 AM on the morning of December 20, 2009.
The actress was just 32 years old when he passed away. Her death was ruled due to pneumonia with the multiple drugs in her system adding to her fate.
Brittany Murphy was buried at Forest Lawn Memorial Park in Hollywood Hills.
Sadly, just a few months later her widower Simon Monjack also passed away in the same house from acute pneumonia and severe anemia.