David Cassidy was an American singer, songwriter, and actor. He became a teen idol when he was cast as Keith Partridge, the son of Shirley Partridge on the 1970s musical sitcom hit The Partridge Family.
According to his daughter, David Cassidy's last words were "So much wasted time." He passed away due to organ failure in Fort Lauderdale, Florida in 2017.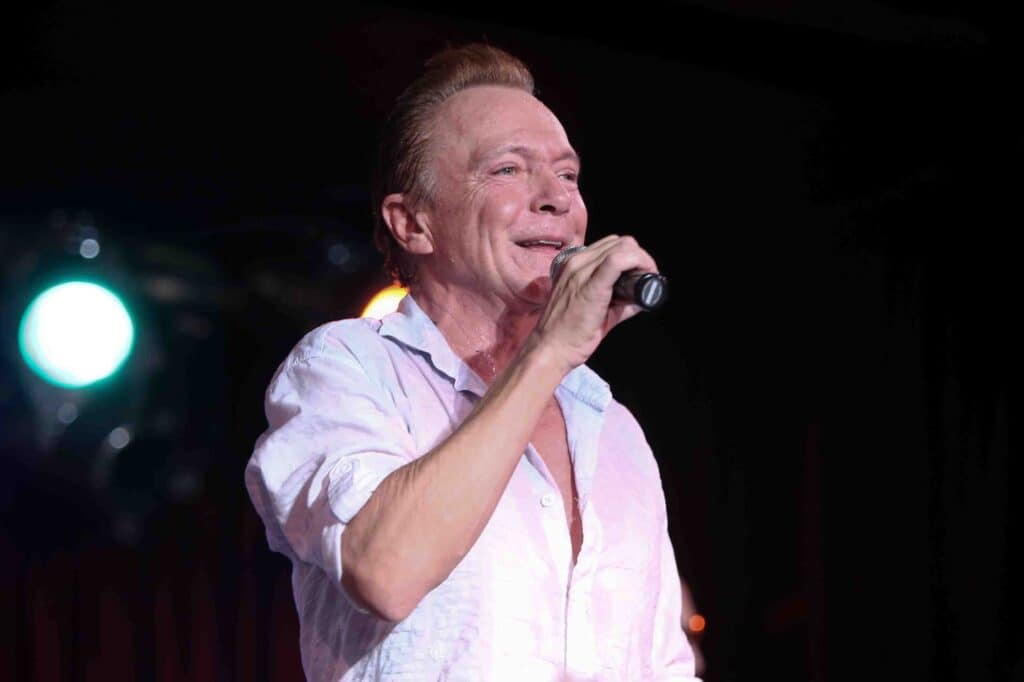 Cassidy had a career that spanned decades and saw him becoming a sex symbol at a young age.
Early Life
David Cassidy was born in New York City on April 12, 1950. He was the son of Jack Cassidy, an actor, and Evelyn Ward, an actress.
His mother's ancestors were some of the founders of nearby Newark, New Jersey.
David was mostly raised by his grandparents in the early years of his life since his mother and father spent much time on the road touring in various acting jobs.
In the 1950s David attempted to make it as a musician and actor and struck out on his own in New York City looking for success. David's father Jack set up his son with his first manager and shortly thereafter David Cassidy was signed with Universal Studios in 1969.
Career
David Cassidy made his professional debut on the Broadway musical The Fig Leaves Are Falling. Sadly, it closed after only four performances but Cassidy was noticed by other casting directors.
After signing to Universal Studios, Cassidy landed small roles in TV series like Ironside, Marcus Welby MD, and Bonanza.
The young musician/actor moved to Los Angeles in 1969 to tackle his dreams of becoming a star.
Breakthrough
David Cassidy was cast as Keith Partridge on the musical TV show The Partridge Family after displaying his skills at acting and singing.
The show was immensely popular from the very beginning. However, Cassidy was instantly unhappy with the teen pop icon status he was achieving.
Cassidy felt trapped by the box he was being put in as a teen idol and attempted to change his status shortly after The Partridge Family began to air.
In 1972, Cassidy appeared nude on the cover of Rolling Stone.
The hit song from The Partridge Family, "I Think I Love You", was a massive smash and it led Cassidy to begin working on his first solo album.
His first single, "Cherish", proved to be a hit. It reached number nine in the United States and number two in the United Kingdom.
Cassidy began touring, playing his hits and songs from The Partridge Family. His singles included "How Can I Be Sure", "Daydreamer", and "Could It Be Forever".
Cassidy proved to be much more popular in the United Kingdom than in the United States, where he still sold well.
David Cassidy was still hoping to become a rock and roll star in the 1970s and was quite uncomfortable with his teen idol status but he was never able to shake the way audiences saw him.
He was beloved by his fans and his tours were immensely successful, selling out major arenas all over the globe. The fan reaction to Cassidy was dubbed "Cassidymania".
During the run of The Partridge Family, Cassidy released five solo albums and ten with the rest of the cast. Each album sold more than one million copies.
After The Partridge Family
After David Cassidy left The Partridge Family in the mid-1970s, he attempted to make it as a more adult artist. He appeared in several television dramas and even had his show, David Cassidy: Man Undercover, but nothing proved to be as successful as The Partridge Family nor break him from his teen icon status.
In the 1980s, Cassidy spent much of his time in musical theater productions and attempted to create hit singles that didn't feel so family-friendly.
He would not have much luck in that decade and said he was almost broke during those years.
In the 1990s, Cassidy returned to the top 40 in America with the hit "Lyin' to Myself". He released multiple albums in that decade and found another hit song with "No Bridge I Wouldn't Cross" in 1998.
Cassidy fronted a Las Vegas show from 1996 to 1998 and released a new album, Then and Now, in 2001. That album went platinum.
Illness and Death
Cassidy announced to the world that he was suffering from dementia on February 20, 2017. He had been having trouble remembering lyrics and had fallen off the stage due to his illness.
He immediately retired from all performing.
Cassidy was hospitalized on November 18, 2017, for liver and kidney failure. He was placed in a medically induced coma.
The actor and musician passed away due to liver failure on November 21, 2014, at the age of 67. It was the 47th anniversary of "I Think I Love You" taking the number one spot on the Hot 100 chart.