David Bruce Cassidy was born on April 12, 1950, and he passed away on Nov. 21, 2017, when he was 67 years old. With many interested in paying their respects, fans wonder where David Cassidy is buried.
However, he is not buried. Rather, David Cassidy's corpse was cremated, and his ashes were dispersed at a race course in Saratoga Springs, New York.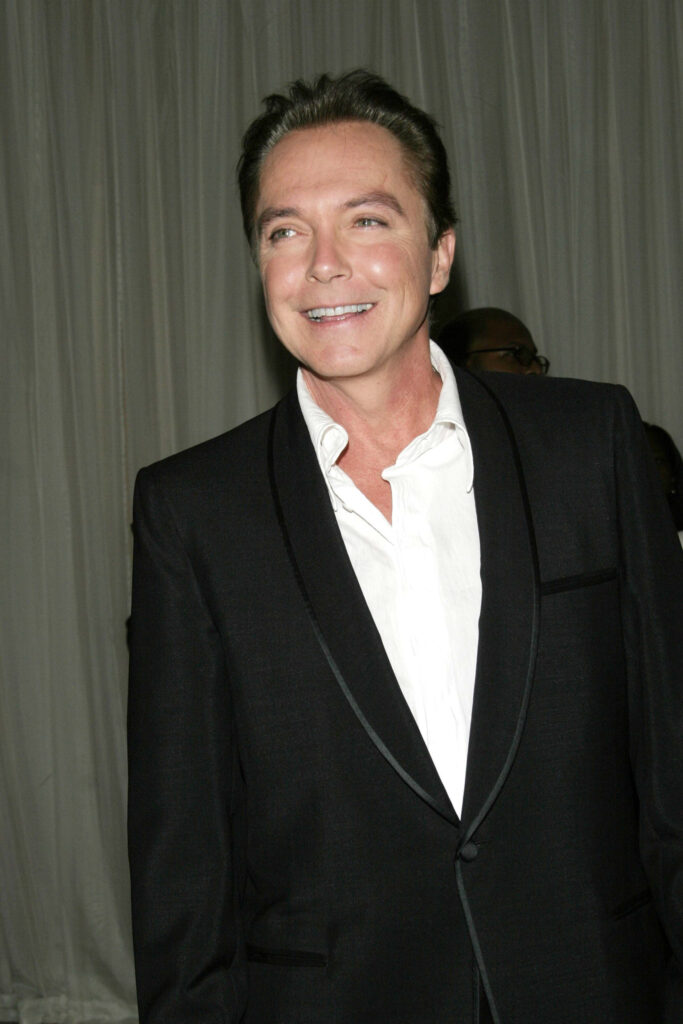 David Cassidy's Family
David Bruce Cassidy is a famous personality who possesses a variety of skills. He had many talents, including acting, songwriting, singing, and playing the guitar. Both of Cassidy's parents had careers in the entertainment industry, with his mother Evelyn Ward an actress while his father Jack Cassidy was a singer and actor.
Born in New York, Cassidy is of several lineages, with his father of Irish and German descent, and his mother with American, Irish, and Swiss roots.
Considering his parents worked in the entertainment industry, they were hardly around because they were constantly traveling to different locations for their various performances. Because of this, he was forced to spend the majority of his childhood in a neighborhood in New Jersey with his maternal grandparents.
When he was a child, he had no idea that his parents had divorced; nevertheless, in 1956, he learned this information from the children who lived in his neighborhood.
What Was David Cassidy Charged For?
Cassidy was taken to jail and charged with a wide array of offenses, including driving under the influence of alcohol, driving with an expired license, ignoring traffic lights, driving carelessly, misusing alcohol, and driving with expired plates, among other offenses.
On Nov. 3, 2010, he was apprehended for driving under the influence of alcohol after having been caught and arrested for the offense. He was accused of committing the offense.
Additionally, on Aug. 21, 2013, he was brought into custody for driving a car while under the influence of alcohol. After that, the authorities subjected him to an alcohol breath test, in which he performed poorly. After that, he was sent to jail, where he paid a fine of $2,500.
How Many Other Offenses Did David Face Arrest For?
On Jan. 10, 2014, he was punished for breaking the law after he made an unlawful turn after the traffic light had turned red. Following the completion of the in-patient rehabilitation evaluation that he was compelled to take part in, he was then handed a conditional sentence of five years.
In addition, on May 12, 2015, David Cassidy was given a punishment that included community service, a fine, and a license suspension for a period of six months for driving recklessly as a result of consuming an excessive amount of alcohol.
On Sept. 9, 2015, Cassidy was again arrested in Florida for driving with expired tags, making an improper lane change, and driving with a suspended license.
What Was the Cause of David Cassidy's Death?
David Cassidy ultimately passed away due to liver failure, which was the true cause of his condition. It was believed that he had damaged his liver as a result of the excessive consumption of alcohol that he had engaged in throughout the course of his life. 
What Did People Believe Caused David Cassidy's Death?
Many people believe that David Cassidy died of an overdose because he refused to quit drinking. Even though he claimed that he was drinking in order to hide the truth about a mysterious tragedy.
What Did David Cassidy Have to Say About His Condition?
Even though David Cassidy claimed that he was drinking in order to hide the truth about a mysterious tragedy. he also stated at one time that he was suffering from dementia. This was not the case in reality, however, and was simply a ruse to hide the fact that he has a problem with alcohol. A performance in a video that went viral showed that he forgot the lyrics to several of his earlier songs.
What Was the Last Thing David Cassidy Said Before Passing Away?
His parting words were conveyed by his daughter, Katie Cassidy. David, as he lay in his final moments, lamented, "So much time wasted." Fans believe that the legendary figure had some regrets about the kind of life he had led before he passed away due to the fact that he died of liver ailments caused by excessive alcohol intake.