David Cassidy, born in April 1950, was an American actor, singer, songwriter, and guitarist. His claim to fame was his role as Keith Partridge in the 1970s musical TV series, The Partridge Family. He died of liver failure in 2017 at age sixty-seven.
David Cassidy's father was Jack Cassidy, who was also an entertainer. He was born on March 5, 1927, in New York City, U.S, and died on December 12, 1976.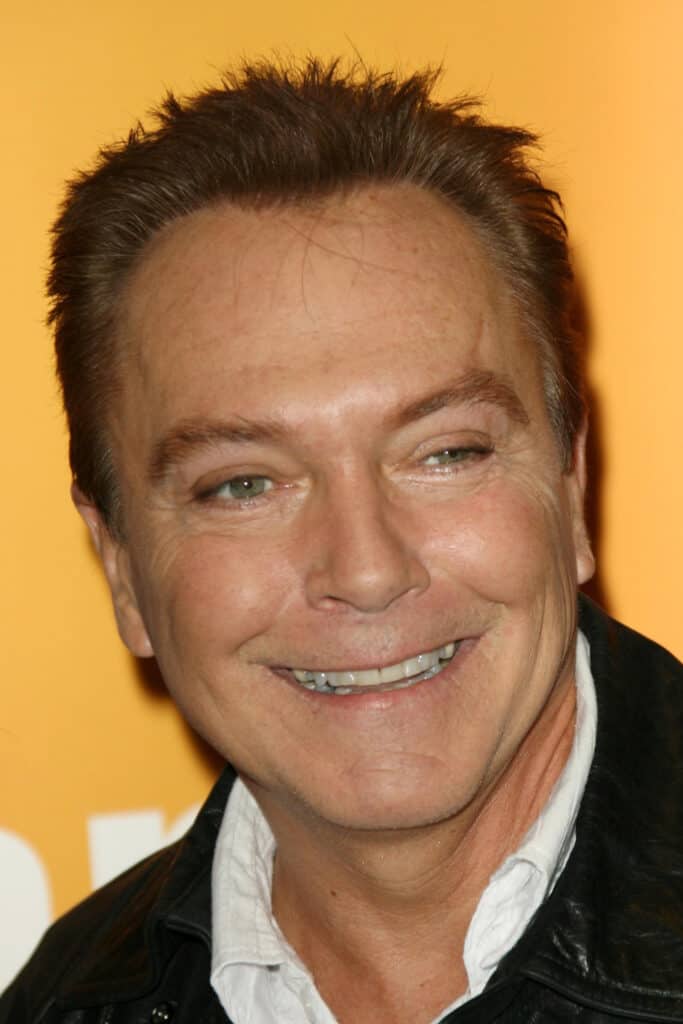 Jack Cassidy was an American actor on stage, film, and television. Here are more facts about him.
Who was Jack Cassidy?
John Joseph Edward Cassidy, otherwise known as Jack Cassidy, was an American actor, singer, and theater director. He was the father of David Cassidy. He married Evelyn Ward in 1948, and they later got divorced in 1956.
In 1956, he married Shirley Jones. The two later divorced in 1975.
He was born in New York to Charlotte Cassidy and William Cassidy. His father was of Irish descent, and his mother was of German ancestry.
John Joseph Edward Cassidy died on December 12th, 1976, and an accidental house fire caused his death. He was 49 years old at the time of his death.
What were Jack Cassidy's achievements?
Jack Cassidy began his entertainment career as a Broadway singer and performer. He quit school at 15 to pursue performing, taking on odd jobs to support himself and his dream.
Jack Cassidy was an award-winning comedic television and stage actor. He received 3 Tony nominations (1965, 1966, 1969) and 1 win in 1964 for his work on She Loves Me. He also won the Best Musical Theater Album Grammy award for the same production.
He received two Primetime Emmy nominations, too–first in 1968 for his performance in He & She and in 1971 for his work in The Andersonville Trial.
Jack Cassidy was an adored performer until his tragic death. His composed, melodious voice and fair-haired fine looks made him a popular leading man on Broadway in the late 1940s and early 1950s.
Jack Cassidy's marriages
Jack Cassidy was married twice. Cassidy got married to Evelyn Ward in 1948. They had a son who later became a popular teen idol, David Cassidy.
They got divorced in 1956, and in that same year, Jack Cassidy got married to an actress and singer, Shirley Jones. They welcomed three sons namely, Shaun, Patrick, and Ryan Cassidy. They got divorced in 1975.
Shaun Cassidy engaged in show business like his parents. He became an accomplished singer, writer, producer, and actor and got famous for his role in The Hardy Boys Mysteries.
Patrick Cassidy also joined the entertainment industry like his parents and brothers Shaun and David. Ryan is the youngest of the brothers, who was at first uninterested in showbiz but has made screen appearances during the late 80s.
Of the four brothers of the Cassidy clan, only three are alive. David Cassidy, the oldest brother, died in 2017.
What was Jack Cassidy's sexuality?
After Jack Cassidy's death, it was discovered that Jack had been bisexual and had sexual relationships with Cole Porter, among others. His son, David Cassidy, knew about his bisexuality.
Jack appeared in the movie The Eiger Sanction (1975), directed by Clint Eastwood. In this film, Jack played the role of a raunchy homosexual; one would wonder if he was revealing his true self.
Jack Cassidy's movies and TV shows
Jack Cassidy owed his fame to his successful singing and acting career. Jack Cassidy appeared in many movies and television series, some of which include: The Famous Adventures of Mr. Magoo, The Alfred Hitchcock Hour, Hawaii Five-O, W.C. Fields and Me, and The Private Files of J. Edgar Hoover. He appeared in one episode of Bewitched, where he performed (although uncredited) "Fly Me to the Moon."
What Caused Jack Cassidy's death?
Before the death of Jack Cassidy, he battled with mental health problems and alcoholism. Jack was 49 years old when he passed away from a house fire in December 1976.
His death was shocking for fans and loved ones. The fire started from a lit cigarette left unattended as he dozed off on his couch. Jack was known to be a heavy smoker. He got severely burned in the fire accident that also destroyed his penthouse apartment.
In 2005, Jack Cassidy was approved for a Hollywood Walk of Fame star. His ex-wife, Shirley Jones, gained her star located along Vine Street in 1986.