Former President Barack Obama broke down many barriers and achieved numerous great accomplishments during his eight years in office.
Barack Hussein Obama II was sworn into office as the 44th president of the United States on January 20, 2009. He won the presidential election against John McCain on November 4, 2008. In winning the election, Obama of course became the first African American president of the U.S.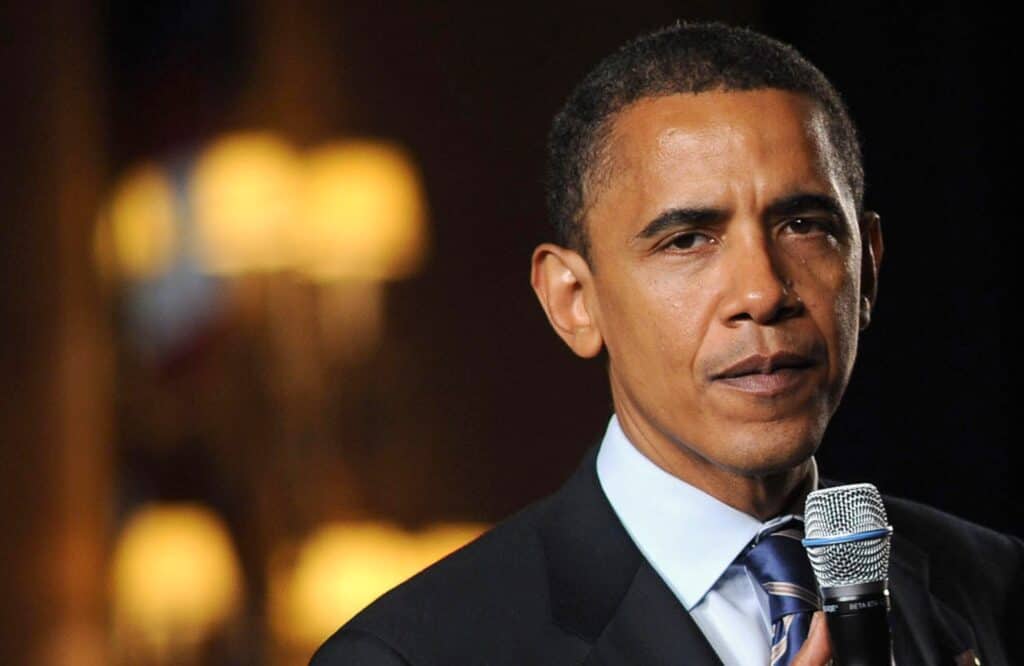 Obama's win marked a new era in American politics– in many ways unifying the country under new legislation, and in others giving rise to an enormous political divide. This would become all too apparent when Donald Trump became his descendent to the Oval Office.
Growing Up an Obama
Before Barack Obama became the 44th U.S. president, he had a long and accomplished career as a politician.
But even prior to that, Obama's upbringing had shaped him to become the groundbreaking persona he is today.
Barack Obama was born on August 4, 1961 in Honolulu, Hawaii. His mother, Ann Dunham, and father, Barack Obama Sr., met while studying at the University of Hawaii.
Obama's mother was from Kansas, his father a Kenyan student completing his degree in the United States.
After Barack was born, his father went on to study at Harvard University, and then returned to Kenya, leaving the family. Almost twenty years later, he died in a tragic car accident.
Ann Dunham would go on to marry another foreign student at the university, named Lolo Soetoro. Soetoro was from Indonesia.
For four years of his childhood, Obama and his mother went to live in Indonesia with Soetoro.
As an adult, Obama has looked back on his childhood as a time of intersectionality between the many cultures he experienced– Black, white, Hawaiian, and Indonesian.
Obama would then return to Hawaii to attend the prestigious Punahou School and to live with his grandparents.
The Road to Presidency
Growing up, Obama constantly grappled with the layers of his racial and cultural backgrounds– especially his blackness.
Obama struggled to find his place as an African American man within his community, due to the absence of his Kenyan father and the minuscule black population in Hawaii.
He remembers his mother, who is white, saying, "To be black was to be the beneficiary of a great inheritance, a special destiny, glorious burdens that only we were strong enough to bear."
After graduating from Punahou, Obama attended Occidental University in Los Angeles, California.
For his junior and senior years of college, Obama transferred to Columbia University. in 1983, he graduated with a political science degree.
Obama soon found himself in Chicago's South Side neighborhood, working as a community organizer.
The position proved a vital turning point in Obama's life. The experience opened his eyes to what Black communities were experiencing in the U.S. He realized he wanted to have a central role in changing the Black American experience.
Barack then attended Harvard Law School, where he excelled and became the first African American president of the Harvard Law Review.
He worked as an attorney, until eventually running for his first political office in 1996. He won his campaign, becoming a member of the Illinois Senate.
Just prior to his first presidential term, Obama was the Senator of Illinois from 2005 to 2008.
Sweet, Sweet Victory
Obama's first term as President of the United States brought about many great changes, as well as challenges.
With the Great Recession of 2008 and George W. Bush's war in Iraq to deal with, Obama had a lot on his plate.
He quickly rolled up his sleeves and got to work.
The country saw a steady upheaval of the economy, reform to laws previously banning same-sex marriage, and a sharp increase in confidence in the U.S. from foreign leaders.
In 2010, citizens also saw the creation of the Affordable Care Act.
A Second Term
Obama was re-elected for a second term in 2012, beating republican Mitt Romney in the race.
Obama's second term as president also saw a number of pushes towards reform.
But it wasn't all sunshine and roses. Threats of terrorism also plagued still plagued the U.S. and affected government policy. Racial tensions and gun violence still felt like unsolvable issues.
From Obama to Trump
There is no denying the mounting tension between democrats and republicans that resulted from Obama's time as president.
For many Americans, Obama's eight years in office felt like two giant leaps forward on the road to change.
Those same Americans saw Trump's presidency, on the other hand, as five enormous steps back.
Of course, not everyone agrees with this view. The stark divide between liberal and conservative Americans have caused much strife in recent years.