Beyoncé's lifetime of working in the music industry began in early childhood, spanning a lengthy career releasing chart-topping music that has earned her the adoration of fans all across the world. Though her music is well-known, how much do you know about her childhood and where she grew up?
Beyoncé grew up in Texas, living in Houston with parents Mathew Knowles and Celestine Knowles, and younger sister Solange. Much of her early life was spent in the pursuit of her musical goals.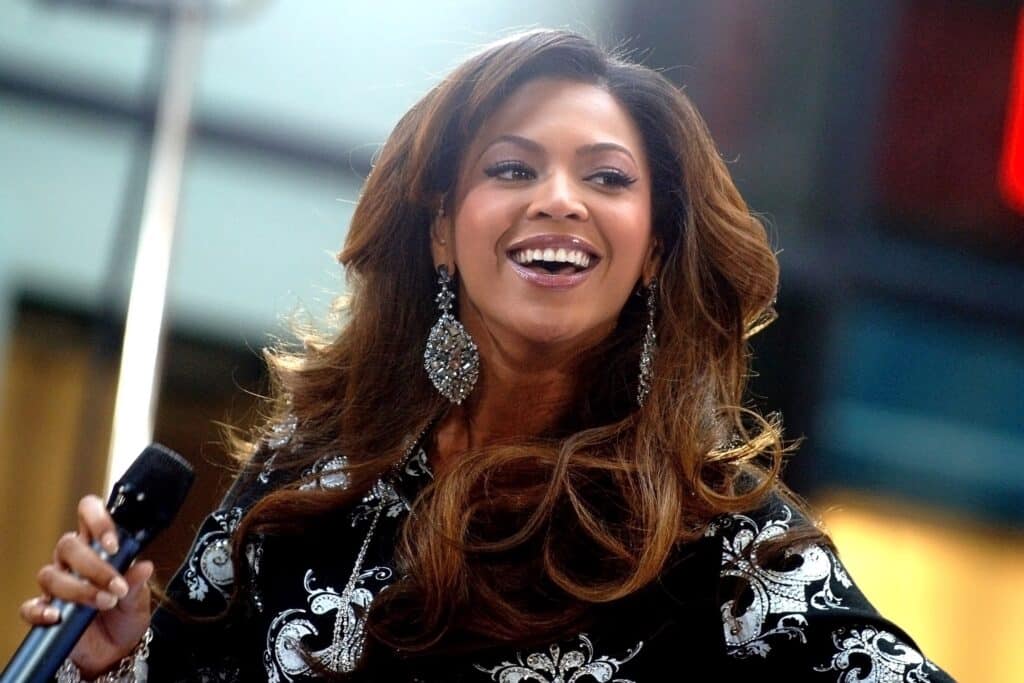 From children's talent shows, all the way to her subsequent record deals, hits, and stardom, Beyoncé's road to success started early. One of the main contributors to her success growing up was her mother encouraging performing to help with her confidence.
Shy Child
You'd be hard-pressed to imagine a shy Beyoncé, owing to the singer's incredible stage presence and charisma. According to her mother and even Beyoncé herself, however, she is a bit of an introvert, describing her stage performances as "an out-of-body experience."
Being introverted can be difficult enough as it is, even without attempting to marry that idea together with the thought of performing in front of millions of people. For Beyoncé, however, performance would be the key to her unlocking her confidence as she was growing up.
Beyoncé's mother, Celestine, could easily see the troubles that her daughter was having, and how she was struggling with being shy and the effect that was having on her ability to make new friendships.
As a parent, you want to do everything you can to try and help your child, and that's exactly what Celestine did. In an attempt to help get Beyoncé out of her shell and find herself a little easier, Celestine enrolled her in dance classes.
Dreams of superstardom and all of the rewards that come with it were still a faraway thought at that point, with the purpose of the classes simply being to help try and expand the then seven-year-old Beyoncé's circle of friends a little.
The plan was even more successful than even her own parents could have anticipated. The shock of seeing their usually shy and reserved daughter performing on-stage with confidence and passion was nothing short of stunning.
It turned out that the newly transformed Beyoncé also possessed one other gift, her unbelievable singing voice. The total sum of her talents and newly found confidence had the young star-to-be participating in and winning multiple talent shows in her area.
Girl's Tyme
Her love for performance eventually led her to the beginnings of what eventually became Destiny's Child, the auditions for a group that was then named Girl's Tyme. Beyoncé got her spot with the group after a successful audition, and things were full steam ahead from that point on.
With the right combination of talent and the future powerhouse of Beyoncé behind them, Girl's Tyme met with more and more success, before eventually even beginning to make waves outside of their home state of Texas.
Oftentimes the hardest stage of any performer's career, let alone one so young, the group was now being courted by a producer from Northern California, Arne Frager. Frager had grand plans for the group involving a televised talent show named Star Search.
A predecessor to the modern televised talent contests of today, Star Search was a popular show that, with a victory, stood a chance of giving the group a solid platform to promote themselves on. Unfortunately, however, they hit a stumbling block.
Due to being eliminated from the show thanks to an error in song choice, it seemed that the group had left the process with a sense of defeat.
Meeting Destiny
With help getting the group back on their feet from her father, Beyoncé spent the remainder of her formative years performing with the group, soldiering through a series of line-up changes, new names, and a lot of practice.
There were plenty of ups and downs for Beyoncé and Destiny's Child over those years. A seemingly golden opportunity from Elektra Records, for example, which was supposed to have had them releasing an album, but ended in them being dropped from the label.
Eventually, all that hard work and dedication paid off, as in 1996 they were picked up by Columbia Records, where they would finally become the Destiny's Child that we know today.