Elizabeth Olsen is an award-winning American actress who is best known for her portrayal of Wanda Maximoff, also known as Scarlet Witch, in the MCU film franchise. She's a fast-rising star, which means everyone wants to know everything about her, so let's start with her education.
Elizabeth Olsen enrolled in a three-year acting course at New York University's prestigious Tisch School of the Arts in 2007. While still an undergrad college student, Elizabeth's acting career was already flourishing, and it took her six years to complete the three-year program.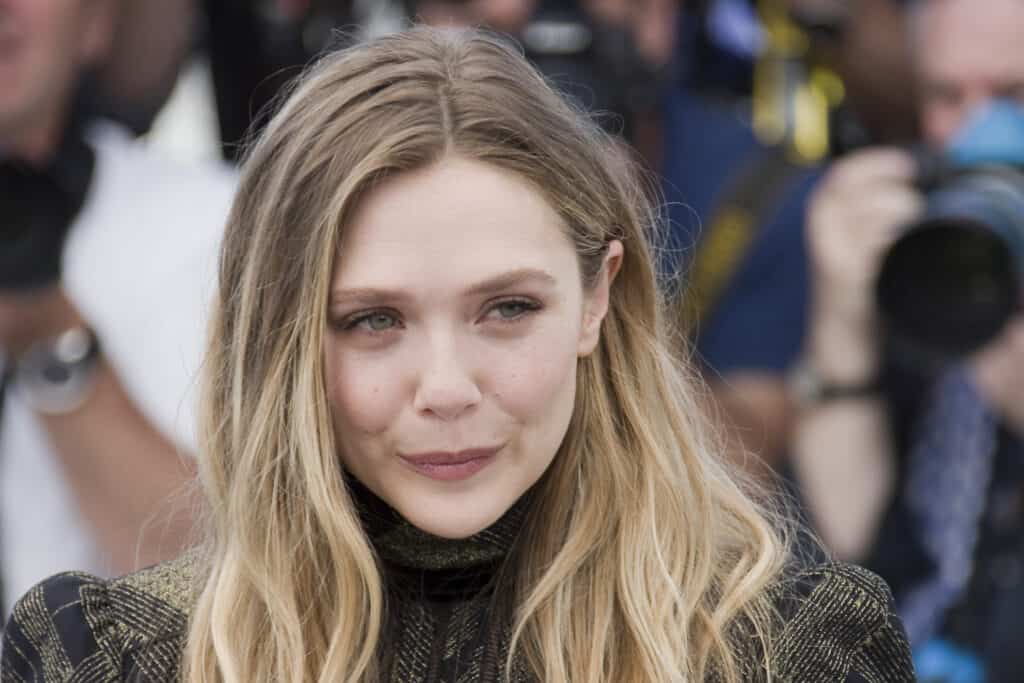 Many would argue that Elizabeth didn't even need to finish college, since her acting career was well underway at that point, but that wasn't an option for the star. Let's take a look at Elizabeth Olsen's education, from kindergarten right through to college.
Elizabeth Olsen's Early Education
Elizabeth was born on 16 February 1989 to parents Dave and Jarnie. She was born and raised in California, in Sherman Oaks specifically, and spent most of her early life on the sets of TV shows and films because of her famous older sisters, Mary-Kate and Ashley Olsen.
Though she appeared in two of her sisters' projects, 'The Adventures of Mary-Kate & Ashley' and 'How the West Was Fun', she wasn't a child star and showed no interest in becoming one at that point.
Elizabeth attended Campbell Hall School, which is an independent Episcopal day church located in Studio City, from kindergarten right through to the twelfth grade.
This is the same school that Elizabeth's older sisters went to, as well as Dakota Fanning and her little sister Elle Fanning, Ariel Winter, Colin Ford, Jrue Holiday, and his big brother Justin Holiday
What College Did Elizabeth Olsen Attend?
Elizabeth left California for New York and enrolled at New York University's Tisch School of the Arts in 2007 to study acting. During her time as a college student, she was also part of the Eugene O'Neil Theater Center and the Atlantic Theater Company
In 2009 she spent a semester in Russia and studied at the Moscow Art Theatre School, a foreign exchange that was made possible through the Eugene O'Neil MATS program.
Though the MFA program at NYU is a three-year program, it took Elizabeth six years to graduate as her acting career had already begun. She appeared in five movies while an undergrad and never even attended her graduation ceremony.
Her breakout role was in the dramatic thriller 'Martha Marcy May Marlene' in 2011. She was nominated for 19 awards for the film and won six of them.
College was full of strange experiences for Elizabeth. She recalls, "Students knew which one was my door room so they'd come by and knock, which was really weird."
The star continues, "The reason why I love NYU so much is because I love being involved in the city and I love New York, but I guess I never had a 'real' college experience."
This is because, despite going by 'Elizabeth Chase' many had figured out that she was the younger sister of the iconic Mary-Kate and Ashley Olsen, and she was already well on her way to becoming a star in her own right.
Which Celebrities Went to NYU's Tisch School of the Arts?
Elizabeth is not the only celebrity that attended New York University's Tisch School of the Arts — far from it. The school has produced several A-list actors, writers, singers, composers, directors, and producers since it opened in 1965.
The NYU Tisch School of the Arts list of alumni is a long one. It's churned out numerous actors including Alec Baldwin, Kirsten Bell, Felicity Huffman, Haley Joel Osment, Gina Rodriguez, Adam Sandler, Bryce Dallas Howard, and Miles Teller.
Other notable Tisch School of the Arts alumni include Kirsten Johnston, Katie Lowes, Zoe Lister-Jones, Michael Longoria, Ken Marino, Jesse L. Martin, Idina Menzel, and the one and only Lady Gaga.