Kanye West, also known as Yeezy, is something of a phenomenon, transcending his status as one of the most influential music artists of a generation into a cultural icon. Where did West grow into the man that he is today?
Kanye West grew up primarily in Chicago, Illinois, though he also spent some time in Nanjing, China as a child. He was born in Georgia but moved to Illinois following the divorce of his parents.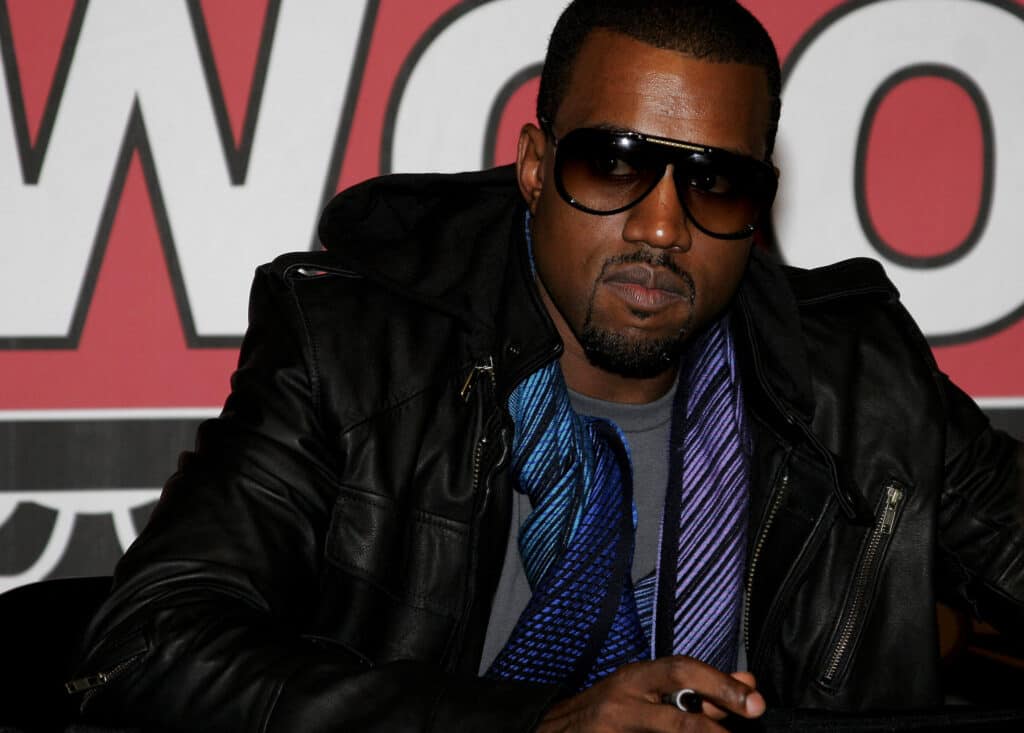 Although he lived a middle-class life with his mother in Illinois, West's upbringing was colored by some far less unorthodox events such as the year he spent in China. His relationship with his mother who was a professor of English was influential on his education and eventual musical talents.
Part Georgia
Kanye Omari West was brought into the world on June 8, 1997, born in Douglasville, Georgia. A simple fact, yet one that would end up being contested as the years went by, with others claiming Atlanta as the birthplace.
Whatever the case may be, Georgia was West's birth state, and he was welcomed into it by his parents Ray West and Donda West. They eventually came to divorce, however, leaving West and his mother to move to Chicago, Illinois.
Although there was a divorce, there was no ill will between the two parents, with Donda herself stating that separating repaired the relationship between them. Thanks to this, West had a lot of contact with his father, spending the summers in Georgia with him.
Although he was a skilled photographer, one of the first African American photographers to work for the Atlanta Journal-Constitution, he was also involved in a number of other projects and odd jobs. Kanye has commented on this in the past, both in interviews and in his songs.
Some of the lyrics on the track "Champion" are "I don't know what he did for dough," in reference to his father. This kind of sentiment has been reiterated by West multiple times, with one particular interview related to the topic standing out.
During the interview, Kanye recalls the fact that his father sold vacuum cleaners, giving a showcase of their power to customers by having the vacuum cleaner bend a penny.
Part Illinois
There's a stark difference in the environment and living situation between his father Ray and his mother Donda. In Illinois, Donda worked as a professor of English, doing her best to provide for herself and West as a single mother.
As he was growing up, she was a constant educational and nurturing influence on the young Kanye West. West notes that his mother fostered an environment of communication, discussing any and every topic that he would need to know whilst navigating the perilous journey of young adulthood.
Donda shared a strong bond with West all throughout his childhood and his adult life, something that's visible with the body of musical work that West has dedicated to his mother over the years.
Chinese Exchange
West accompanied his mother Donna as she embarked on an exchange program to teach in China. His mother served as a lecturer at a university in Nanjing and gave West an opportunity to experience a different culture.
The real focus and benefit of his time in China with his mother, however, was the bond that it helped to strengthen between them. The way that West speaks of his time in China, and the emotional ties to the shared experiences he had with his mother there, clearly portray it as being an extremely fond memory.
Part of the reason he spent so much time with his mother in China was the fact that she had taken it upon herself to homeschool West. Although he had been struggling in school up until that point, the homeschooling helped to not only catch him back up with his studies but also boosted him ahead by a few grades in specific subjects.
Beginning of a Music Career
During West's childhood, he spent a lot of time writing poetry, then later writing raps. When they were back in Illinois, his mother fully supported his pursuits, even going as far as to organize a recording session for the young prospective rapper to record his first song, "Green Eggs and Ham".