Vincent Damon Furnier, better known to rock fans around the world as Alice Cooper, has had a long and successful career as a singer, musician, and actor. His inventive, elaborate, and sometimes quite shocking stage performances, which can often feature pyrotechnics, fake blood, and even live reptiles, combined with his signature vocal style, have entertained his fans for several decades, but where does Alice Cooper live?
While numerous rock stars, actors, and other celebrities live in the Golden State of California, Alice Cooper has chosen the nearby Grand Canyon State of Arizona, which has become an increasingly popular hub for major names in the entertainment industry, as his home. Despite living in Los Angeles for some time, Cooper ultimately decided to return to Arizona and has become one of the most iconic residents of the Phoenix metropolitan area.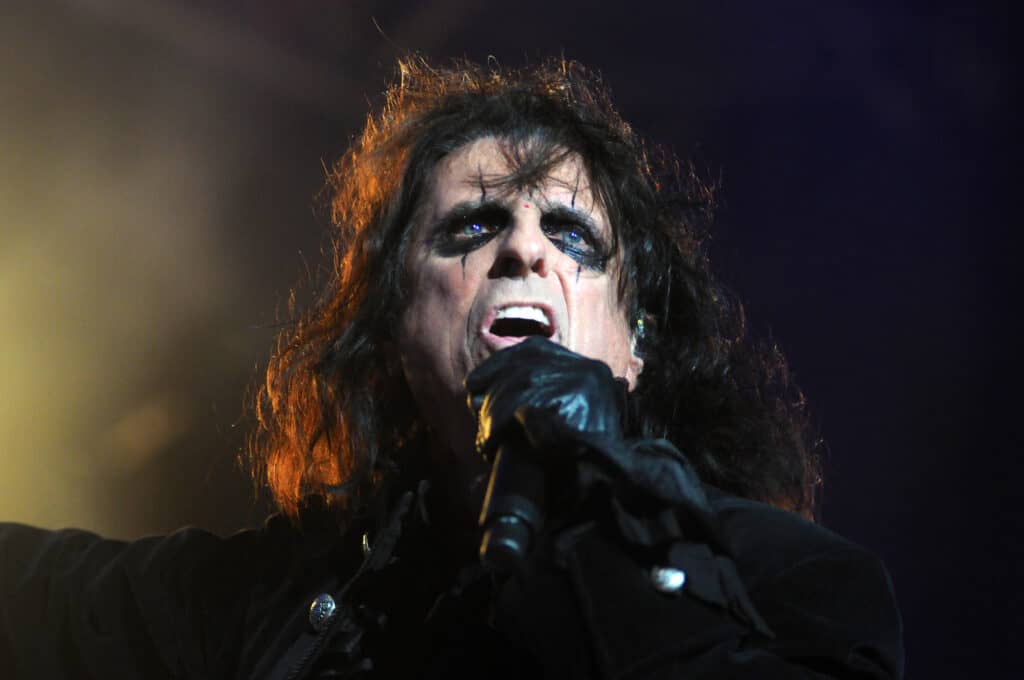 The Celebrity
Though Alice Cooper was born in Detroit, Michigan, he and his family moved to Phoenix, Arizona when he was still very young. Then known as Vincent Furnier, he went to Cortez High School along with two of his future bandmates.
The rest of his future bandmates also went to high schools in the Phoenix area, and even as teenagers this group of young men began creating and playing music together.
Drawn by the promise and the spectacle of Los Angeles, California, these ambitious young performers headed to the city known as "The Entertainment Capital of the World" like so many before them. Unfortunately, the success that Furnier and his bandmates hoped to achieve in California seemed to evade them, and the group eventually moved to Detroit, where he had lived years before.
In Detroit, Furnier and his colleagues finally made their big break into the music industry. Their band, which was called Alice Cooper, produced several albums together before Furnier decided to embark on a career as a solo artist.
Furnier legally changed his name to Alice Cooper, after the now-defunct band which he had helped form, and released his first solo effort, entitled Welcome to My Nightmare, in 1975. His next album, Alice Cooper Goes to Hell, was released the following year and was also met with great success.
Beginning in the 1980s, Cooper ventured beyond music and began making appearances in various films, such as John Carpenter's horror film Prince of Darkness. He also wrote the theme song for another 1980s horror film, Jason Lives: Friday the 13th Part VI.
To see the music video for this theme song "The Man Behind the Mask", check out this video:
The House
Although Alice Cooper was born and achieved much of his early success in Detroit, he has chosen the Phoenix area as his home base. Since returning there he has become a local fixture and one of the area's best-known celebrities.
Cooper and his wife Sheryl moved back to Arizona in 1985 after again living in Los Angeles and then moving to Chicago for several years. The catalyst for returning to Phoenix was the couple's desire to develop some roots for themselves and their growing family.
Fortunately, Cooper had purchased a home in the affluent Phoenix suburb of Paradise Valley in 1973. Beginning in 1988, the house was extensively remodeled and updated to a more contemporary style.
The inspiration for the remodeling of the house came from the April 1987 issue of Phoenix Home & Garden, which featured a story on a ranch house that had become rather rundown but was renovated into a much more modern residence with a unique Southwest look and feel.
The Coopers' newly remodeled home was subsequently featured in the August 1991 issue of Phoenix Home & Garden.
After more than 30 years in the house, the Coopers once again decided to renovate their Phoenix home. Turning to the same interior designer they had used before, they had their home undergo a second major update, which retains the Southwest style along with various touches that hearken back to Cooper's long-lasting career as a rock star.
An anatomical chart of a snake which Cooper obtained in New Orleans, a hand-painted ceiling which is designed after a circus tent, and a large mural of boa constrictors are among the house's more customized elements. Cooper's own studio even has a limited-edition Alice Cooper-themed pinball machine.
Though Cooper is not the only celebrity in Phoenix, he is by far one of the most iconic and has made the Grand Canyon State a real home for him and his family over the years.