Former NBA basketball player Dennis Rodman has had a turbulent career and life, drawing controversy for his decisions both on and off the basketball court. Where did this notable personality choose to settle down?
Dennis Rodman lives in Bloomfield Hills, Michigan. Little else is known about Dennis Rodman's current home, as the former NBA superstar player has turned into a bit of an enigma in his retirement.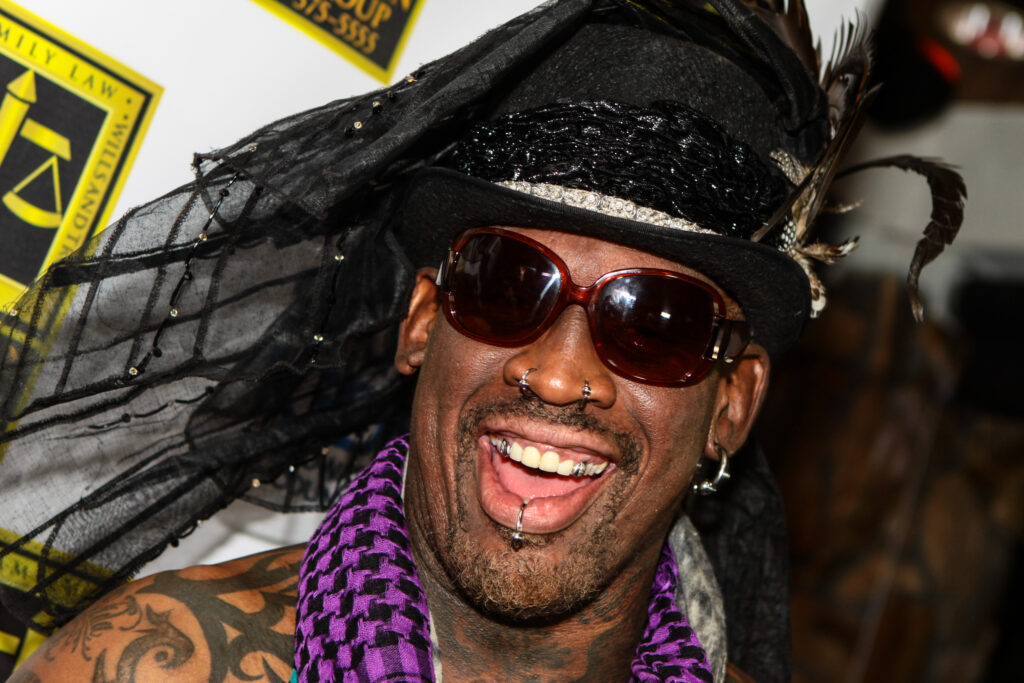 Although there is little information available on Dennis Rodman's current address, there is much more about the big personality than just his home. He's had an incredible journey.
Dennis Rodman's Homes
There is almost no information publicly available for Dennis Rodman's current address, except that it is in Bloomfield Hills, Michigan. Otherwise, little is known about where Dennis Rodman calls home today.
Even the documentarians of the Michael Jordan documentary, "The Last Dance," had trouble locating Dennis Rodman for interviews. "The Last Dance" director Jason Hehir said that they had to shoot Dennis Rodman's interviews for the series in a hotel room in West Hollywood.
Jason Hehir said of the interview process, "I thought for a while we were just going to have to flag him down on the side of the road and do the interview in the back of an SUV. Eventually, we got him out of a car and into a seat, so that was a real achievement unto itself."
One glimpse into Dennis Rodman's home life comes from the Los Angeles Times, as a property once owned by Dennis Rodman came on the market in 2018. However, Dennis Rodman himself only owned the property for less than a year, selling it in the 1990s for $1.1 million.
The home was built in 1976 and is 5,000 square feet with five bedrooms and four and a half bathrooms.
The reason Dennis Rodman is so hard to locate may be due to his turbulent time while in the public eye. Perhaps the former basketball star now desires some privacy, peace, and quiet.
Net Worth and Money Troubles
Dennis Rodman's net worth is an estimated $500 thousand. That number may seem incredibly low to many who knew Dennis Rodman as one of the highest-paid players in the NBA during his run.
However, the relatively low net worth is due to Dennis Rodman's lavish spending whilst in the NBA and some subsequent money troubles that followed his time there.
During his NBA career, Dennis Rodman earned $27 million in salary alone, not counting endorsement deals and sponsorships.
However, in 2012 Dennis Rodman was taken to court by his ex-wife over his owing $800,000 in child support payments. His lawyers claimed that he was completely bankrupt and could not afford to pay.
He also lost money due to fines that he racked up on the basketball court, including a loss of approximately $1 million due to his kicking a referee in the groin in 1997. Dennis Rodman was fined $200,000 and suspended from playing for eleven games.
This might be yet another reason why Dennis Rodman is a difficult man to locate today.
Relationship with Kim Jong-un
"Relationship with Kim Jong-un" is an unlikely subheading for a basketball player to have, but Dennis Rodman is not an ordinary man.
The always-controversial Dennis Rodman tried his hand at international diplomacy in 2013, meeting with the North Korean leader, Kim Jong-un. The unlikely pair bonded over their shared love of basketball and even watched a game together while Dennis Rodman visited the country.
Although he expressed interest in fostering peace between the United States and North Korea and seemingly had good intentions, it did not turn out how Dennis Rodman had likely hoped.
A point of contention was Dennis Rodman's comments about Kenneth Bae, an American who had been sentenced to fifteen years in a North Korean prison — he had suggested in an interview that Kenneth Bae's punishment was suitable.
Thankfully, Dennis Rodman retracted his statements, later apologizing and saying, "I want to first apologize to Kenneth Bae's family. I want to apologize to my teammates and my management team." Importantly, Kenneth Bae was released from his sentence in 2015.
Still, Dennis Rodman continued to have a bizarre relationship with the North Korean leader, even traveling to Singapore in 2018 to witness a diplomatic summit between then-president Donald Trump and Kim Jong-un.
Dennis Rodman has certainly had a bizarre career path, which more than accounts for the lack of transparency regarding his current address.