Known best for her iconic role as Disney Channel's Lizzie Mcguire, Hilary Duff grew into an incredibly inspirational figure for the generation that grew up watching her shows. What is this star's home like for a curious audience?
Hilary Duff lives in Beverly Hills, California. Her beautiful and secluded home in the Hills was designed to balance funky 70s and 80s inspired decor with long-lasting pieces that will last the wear and tear from her kids.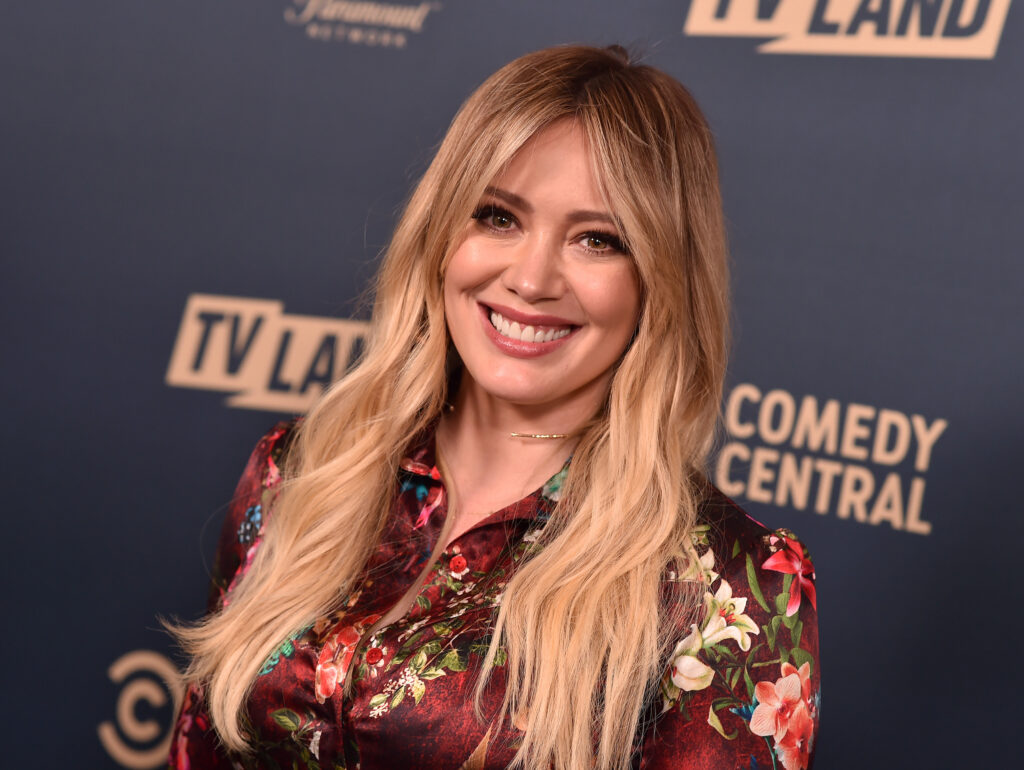 Hilary Duff gave an extended house tour to Architectural Digest in September 2020, as she had moved from her previous home near Toluca Lake, Los Angeles, about a decade prior. However, her stellar tastes extend far beyond interior design.
Beverly Hills Home
When asked about her secluded Beverly Hills home, Hilary Duff told Architectural Digest that, "I liked that this home felt really nested. I actually have hedges in my backyard, and then right behind that it's just this big mountain. I feel like I'm getting this nice, warm hug."
The photos from the shoot that Duff shared on Instagram lend credence to her story.
The cozy, muted natural shades Duff and her design team (David Ko, Shannon Wollack, and Brittany Zwickl) chose for the interiors lend a California-retro feel to the spaces, reminiscent of Georgia O'Keeffe's desert landscapes and the prose of Joan Didion.
Take Duff's kitchen, for example; the space is lined with Grecian blue cupboards and a geometric-tiled backsplash mirrored onto the seating area. This combination of a bold print and bright color could prove to be too loud for many spaces, but Duff pulls it off by incorporating natural accents to ground the space.
Hilary Duff said that although it was a bold choice, it paid off; the kitchen is now her favorite part of the house.
Hilary Duff has remodeled three times in total — the initial first move-in and then following significant life changes such as a divorce and a second child. Duff said that her goal was to lighten up the space and move away from dark colors for the third remodel.
Most importantly, Hilary Duff notes that, "This house is used by kids […] I care a lot about interior design, and I do like to invest in furniture—but furniture that I feel like I'm going to love and reuse in many different ways, and also that my kids can, like, climb on and beat up a little bit. Now, it feels like our family's home."
You can get the full tour experience (and see the adorable chicken coop) in this video;
Glamorous Wedding
Hilary Duff's exceptional tastes don't just apply to interior design. They were showcased spectacularly during her December 2019 wedding to musician and music producer Matthew Korma in their Beverly Hills home.
Hilary Duff first described the proposal to Vogue, which seemed incredibly romantic. First, the couple went on one of their regular walks before Korma brought out a book that he had made.
Duff told Vogue that the book was, "our whole entire story mapped out for us to refer back to as we get older and for our kids to know […] I get to the very last page, and there's a little piece that I have to lift up and my ring was inside."
How romantic! However, it didn't stop there; the newly-engaged couple got in touch with wedding planner Yifat Oren of Oren Co to plan their winter wedding.
For her wedding dress itself, Hilary Duff commissioned Jenny Packham, who is known for styling the Dutchess of Cambridge, among other celebrity clients.
The dress featured substantial, draping shoulders and a cut-out back. Packham said that Hilary Duff "had a very clear brief of how she wanted to look and the style of dress that she wanted […] She wanted a very accentuated shoulder and a very clean, very beautiful, and to me, very confident look."
According to People, the wedding ceremony began at sunset; Hilary Duff walked down the aisle holding her daughter and exchanged intimate vows surrounded by family and friends.
Hilary Duff told Vogue that she wanted the experience to "feel like a hug." The festivities indeed had certain winter magic, as the reception included Christmas carols held underneath a giant white tent.
Duff changed into a super glamorous gold sequined dress for the reception and danced the night away, all from the comfort of her beautiful Beverly Hills home with her new husband.