YouTube beauty influencer and founder of the Jeffree Star Cosmetics makeup line, Jeffree Star, is known for living a luxurious lifestyle. Where does this influencer live when he's not in front of the camera?
Jeffree Star lives in a mansion in Casper, Wyoming. However, the beauty guru also owns an estate in Hidden Hills, California, in addition to his sprawling Wyoming ranch.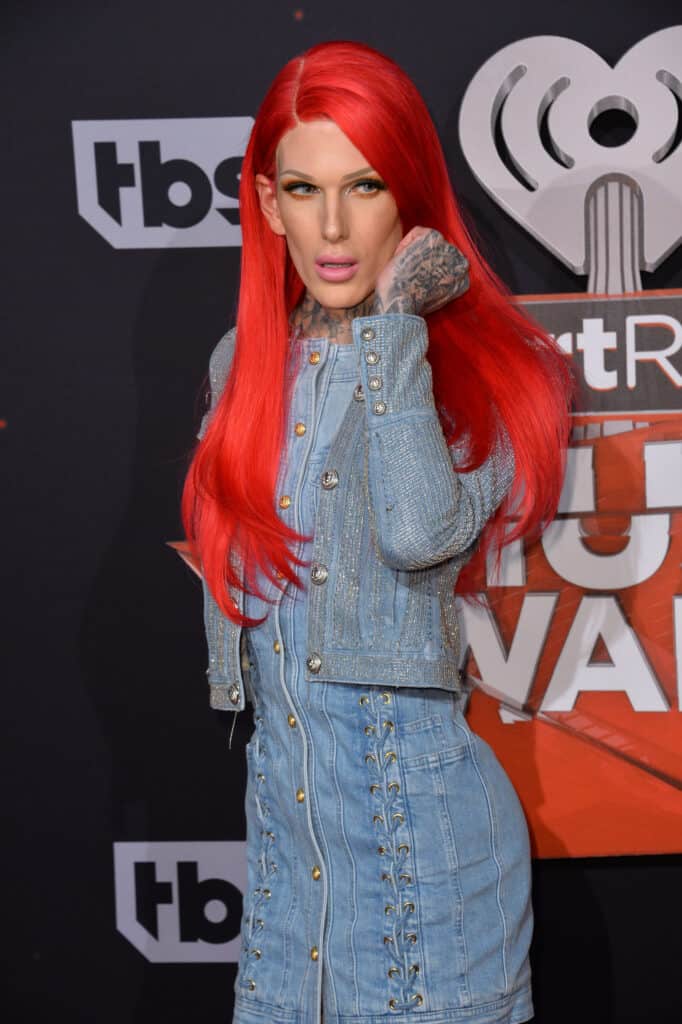 Jeffree Star is no stranger to controversy, but his fans were still shocked when the beauty influencer moved from sunny California to farm country. Still, the influencer has said that he plans on splitting his time between his two properties, so he hasn't left California for good.
Home in Casper, Wyoming
Hello! Magazine reports that Jeffree Star purchased a sprawling ranch property in the Wyoming countryside in late 2020.
In a video that the influencer posted to YouTube, Jeffree Star says, "It's so peaceful and quiet here. My view of the mountain is unreal. So far, I have accumulated 500 acres of peace and quiet, and I am working on some more, but we have a beautiful home here, and I am going to build a future here."
The video, titled "Addressing the Kanye Situation," deals both with Jeffree Star's move to Wyoming and with the since-proven untrue rumor that Jeffree Star had an affair with famous rapper Kanye West.
Although Jeffree Star says 500 acres in the video, that's just a bit of hyperbole as the true acreage of the ranch sits at around 70 acres.
Jeffree Star bought the ranch at an unknown price from a local businessman, although the farm was last publicly listed at around $1.1 million.
According to Architectural Digest, the home features a sizable eat-in kitchen and a few different living areas, including a den and a family room. It also has six bedrooms within its notable 6,000 square feet of living space.
Distractify quotes Jeffree Star on his move to Wyoming, as he said, "I think 2020 has been so crazy. It definitely opened up so many new chapters and things that, maybe, I was not ready to do.[…] Honey, it's time to expand my wings and have a little more solidarity."
Mansion in Hidden Hills, California
Jeffree Star's move to Wyoming shocked fans mostly due to the fact that he had also invested in a sizeable home in California's Hidden Hills just one year prior.
Dirt reports that Jeffree Star purchased a mansion in Hidden Hills in 2019 for $14.6 million. The elite neighborhood is home to a number of famous celebrities, including Drake and Kris Jenner, but Jeffree Star's home is probably the most opulent of them all.
Notably, the area is also home to Kylie Jenner, a known nemesis of Jeffree Star — he created a viral YouTube video reviewing her pricey makeup brush set, calling the brushes cheap and overpriced.
Awkward potential neighbor encounters aside, the home clocks in at a whopping 25,000 square feet of living space, which includes not one but two guesthouses in addition to the main property. It also has a 4,700 square foot garage capable of housing over ten cars.
Sale of Previous California Home
The move into his Hidden Hills home seemed much easier than Jeffree Star's move to Wyoming, mostly due to the fact that he basically moved just down the street.
People Magazine reports that Jeffree Star sold his (incredibly bubblegum pink) home in 2020 at a loss. He originally purchased the mansion for $3.62 million and eventually sold the home for $3.4 million.
Not one to leave without sharing it with the world, Jeffree Star posted a goodbye tour on YouTube to share one last look inside his (again, it's impossible to state how pink this house is) Pepto-Bismol abode with his fans.
The house is 6,785 square feet and features eccentric amenities such as a dining room with a built-in aquarium and a kitchen with two separate islands. Jeffree Star often referred to the mansion as his very own "Barbie dream house."
In the YouTube video, Jeffree Star talks about how he is a self-made celebrity, saying, "I never gave up on my dream. No dream is ever too big. I am self-made. I taught myself how to be CEO of a cosmetics company, and now we are one of the top 10 brands in America."