Being a celebrity and deciding where to live can sometimes be a hassle because there are so many beautiful places, and you would have to decide on just one place. Many fans are curious to know which of these beautiful places Jennette McCurdy lives. 
Although born in Los Angeles, California, not much is known about where Jennette McCurdy currently lives. But, in 2016, she reportedly sold her home in Studio City.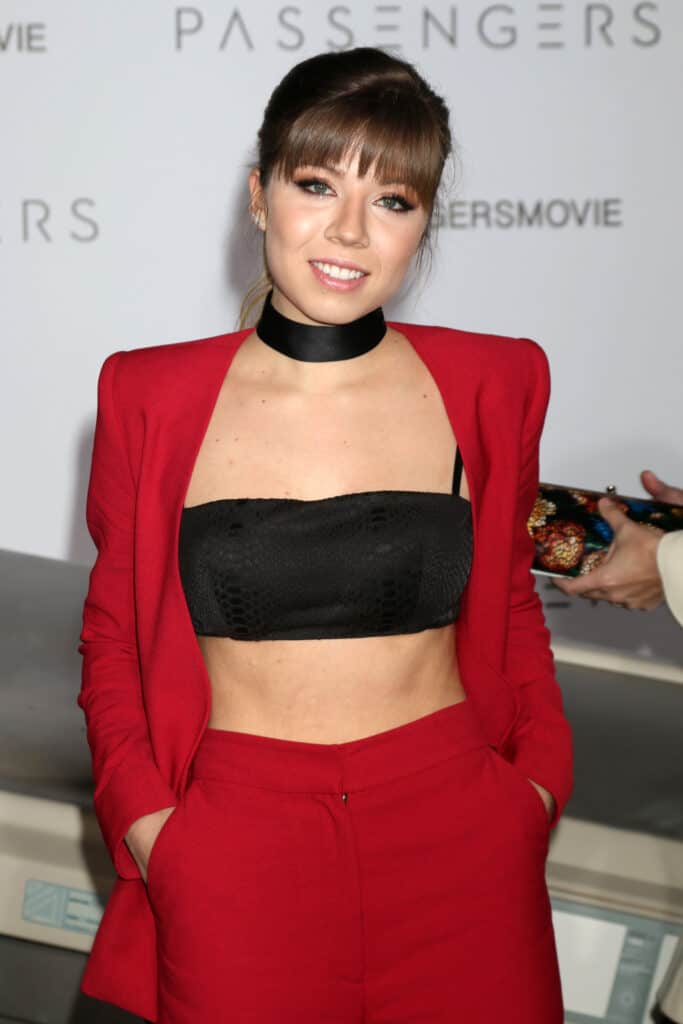 There is, in fact, some interesting info about Jennette McCurdy. Let's go over some of them.
Who is Jennette McCurdy?
Jennette McCurdy was born in Los Angeles, California, on 26 June 1992 to Mark McCurdy and Debbie McCurdy. She was raised in Garden Grove, California, with her three older brothers, Dustin, Scott, and Marcus McCurdy.
Jennette lost her mother to breast cancer in 2013 after she underwent different surgeries.
She is well known for playing the role of Sam Puckett in the Nickelodeon series iCarly and Sam & Cat with Ariana Grande. She's said that she was bitten by the acting bug after watching Harrison Ford in Star Wars.
Jeannette also mentioned that her mother physically abused her before she passed away. Jennette was forced into acting because, at that time, they had little to feed on.
Jennette McCurdy quit acting years ago to focus more on writing and directing. She has written and directed a number of short films and hosts her own podcast, Empty Inside.
When did Jennette McCurdy start acting?
Jennette McCurdy started her acting career at the tender age of six. She got her start in 2000 on Madtv. She appeared in a string of TV series such as Crime Scene Investigation, Zoey 101 in 2005, True Jackson, VP (2009-2010), The Penguins of Madagascar, and many more.
Her work in iCarly and the spin-off series Sam & Cat were her most notable projects.
She has received so many awards and nominations, like the Kids' Choice Awards and many others. In 2007, she won the starring role in the Nickelodeon sitcom as Sam Puckett and a spin-off series Sam & Cat in the year 2013-2014 alongside Ariana Grande.
She also appeared in a web series that she wrote and produced herself, titled What's Next For Sarah? It ran for one season with four episodes on Vimeo.
In 2018, she decided to quit acting. And she has spoken openly to the media and on her social accounts about her resentment over her acting career as a child.
Who has Jennette McCurdy Dated?
Jennette McCurdy has been private when it comes to her love life. There are many speculations on who Jennette McCurdy has dated and the reasons behind their breaking up. Try to stay calm as I reveal the list of men she was involved with.
Graham Patrick Martin
Jennette McCurdy was rumored to have dated Graham Patrick Martin in 2004 and later split up in 2008. (Four years is pretty long for Hollywood relationships, so kudos to them.) Graham Patrick Martin is also an actor, and he appeared in the movie Two and a Half Men as Eldridge McElroy.
There was no confirmation about the relationship between these two, but many believed that they were engaged romantically.
Max Ehrich
Another fellow people speculated Jennette dated was Max Ehrich. Fans believed she was romantically involved with Max Enrich in 2011, but Jennette later came out to clear the rumors and said she and Max only shared a friendly relationship, and there was nothing more to it.
Andre Drummond
In 2013, Jennette opened up about her relationship with NBA player Andre Drummond. This was, in fact, the first relationship Jennette McCurdy publicly announced.
Their relationship started after they talked online for some time. They connected so well that the relationship led to a romantic relationship after meeting in real life.
But then Jennette said that he wasn't that of a good kisser, and mouths did not fit quite right. This led to Andre supposedly leaking some of her intimate photos to the media, but the NBA player denied doing so.
Jesse Carere
Jeanette McCurdy also dated Jesse Carere. The two met each other when they both acted in the show Between. He played the role of her love interest in the movie, and they developed feelings for each other outside the set.
Nobody knew about their relationship until she admitted to it in an interview with Vulture. They later split in 2016, and the reasons for their breakup were unknown as no one came to explain what happened.
While there has been no confirmation as to where Jennette currently lives, fans can surmise that she is still in Los Angeles since her live shows of I'm Glad My Mom Died ran there.