Justin Drew Bieber, currently thriving in his mid-twenties, is one of the most famous and wealthiest singers and songwriters worldwide. Despite his successes, have you ever wondered where such a successful Canadian pop star would decide to settle in after having so much success and traveling around the world on tours?
Justin Bieber currently lives in the United States, even after stating that he prefers Canada over it. His current residence is a mansion worth about 8.5 million dollars and is located in Beverly Hills, California. Purchased around early 2019 with his wife, Hailey Baldwin, it has an incredible size of 6,132-square-feet.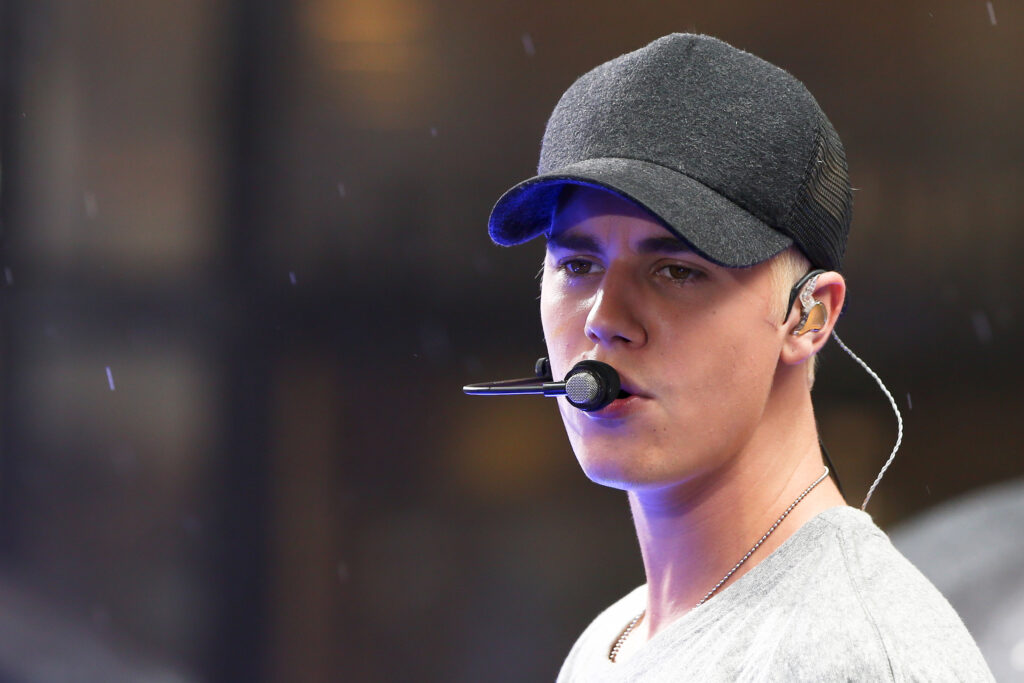 Even though this is Justin Bieber's current home, he doesn't plan on staying there for long. This mansion is currently on the market for about 9 million dollars USD, just after Justin made a considerably larger investment into another state with his wife.
What is Justin's Current Home Like?
Justin Bieber's mansion exudes both casual comfort and lush affluence. This mansion was built around 1932. Originally called "The Tropics," it had a Monterey Colonial style and was owned for over 50 years by the same family.
In 2017, the mansion sold for 4.5 million dollars to the famous designer Charlie Infante, who redesigned the entire space from the ground up. He converted it into the big Hollywood celebrity mansion it is today.
The interior consists of five bedrooms and seven bathrooms, one kitchen with white cabinets made from oak, a massive library, one cozy family room, a living room, and even a wine cellar.
The exterior has a luxurious swimming pool with a small garden, separated from the interior with glass panels as windows and doors.
Justin Bieber Plans for a New Home
After getting worldwide famous, traveling around the world, and marrying twice, Justin Bieber has finally decided to settle down with Hailey Baldwin.
After having some troubles with the law relatively early in his career, Justin took a turn for the better in his life and finally decided it's time to get his own home with the love of his life and start a family.
Although Justin Bieber bought a mansion fairly recently, he has plans to move into a larger estate with his new wife. Recently, Justin Bieber and Hailey Baldwin bought a new home, considerably bigger than the last one, for around 25.8 million dollars.
The new mansion, located at the top of the mountains of Beverly Hills, California, has a massive size of 2.5 acres and was originally built in the '80s. It resides inside a neighborhood called Beverly Park, where several other huge celebrities also live.
His neighbors include the company of Sylvester Stallone, Denzel Washington, and many others.
It is a closed-off park consisting of several other mansions and is heavily guarded. While the estate itself has around 2.5 acres, the mansion alone is 11,000 square feet in size.
While the mansion was built first in the '80s, the last owner bought it in 2015 and made a full remodel of the place, intending to resell it. Danny Lubert bought it for 16.5 million dollars around 2015 and tried to sell it for around 42 million dollars after the remodeling was finished.
After failing to flip the state at such a high price, the owner eventually dropped it several times, until Justin Bieber found a price range good enough for him.
What is the Stunning House Like on the Inside?
The two-story mansion consists of 10 fully-built bathrooms and seven luxurious bedrooms, as well as several other rooms for recreational purposes or living spaces. All of which are stylish and neatly designed, as expected for the amount paid.
There are two pools just outside the backyard, a big one and a children-sized one, surrounded by a delightfully well-kept garden. Right beside the pool, there is an area to rest from the sun, which also has a roof.
An elegant entrance hallway that leads straight to the stairs to the second floor, with checkered floors that lead straight to the pool outside.
The living room is well illuminated with several ceiling lights and a charming fireplace to top everything off, making it a cozy place to relax and chat.
The kitchen is very spacious and elegant, with a lot of the best appliances on the market and a big dining table, great for the whole family. One theater-like room, with a big screen on the wall and several comfortable seats, provides them with entertainment.
A gym room with various exercising gears and a big mirror on the wall helps them stay fit, and a sizeable open green field outside the property is fit for tons of activities.
And last but not least, a big tennis court right beside the green open fields allows for a pretty view while playing.