The legend decided it was time to get a new home for his family. But do you know the reasons behind it?
Jagger purchased a Manatee County house in Sarasota, Florida, for his girlfriend Melany Hamrick. The property was a Christmas gift for his love partner as an attempt for Mick to spend more time in privacy together.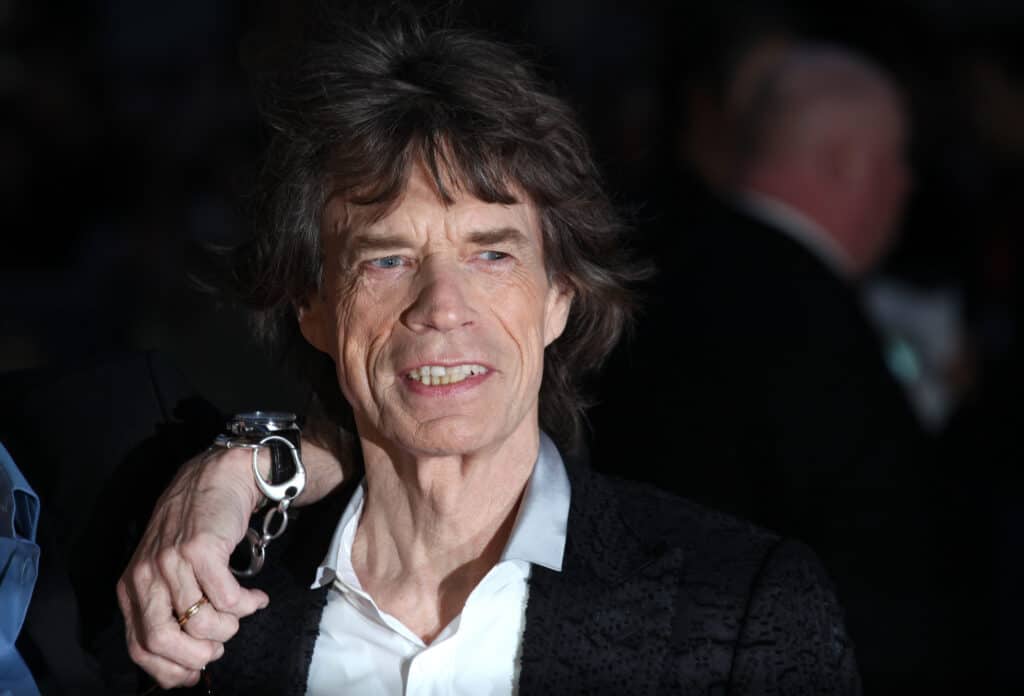 The Rolling Stones singer assured being working on new projects from home. But what does home look like when you are a legendary musician with millions of dollars to flaunt, right?
Back to the States
It's a bit mysterious why the musician decided to buy the $1,980,000 acquisition without visiting it before. The reason is that Hamrick's Family lives nearby the area and that means the kid they share can spend some quality time with the elders.
Hamrick's mansion sits on almost a third of an acre, with a beautiful lake view surrounding the area. The inside has four bedrooms and four bathrooms, including a wide kitchen.
Various luxury furniture pieces make the indoor and terrace space glamorous. The 5,726 square feet indoor area also has two dining rooms, an office, and a smaller kitchen on the rooftop.
The outside of the mansion has a pool with a fountain, some patio furniture, a grill, and a bonfire. Even Mick took a moment to post a picture on Instagram at the place wishing Merry Christmas to everyone.
Previous Life in France
It's unknown the moment Jagger decided to live in his 16th-century French castle located in the Loire. The property, also known as 'La Fourchette,' belonged to Louis XVI's more than 400 years ago.
Jagger owned the castle for $2.2 Million when he was still married to Jerry Hall in the '80s. In case you might be wondering how big the place is, it's roughly over 49 acres of land.
The superstar's castle includes a tennis court, a swimming pool, a garden he grows, and his own recording studio. La Fourchette's beautiful front garden was Alvilde Lees-Milne's work, a distinguished gardener.
It's interesting that The Rolling Stones recorded their last album, 'A Bigger Bang,' here.
The singer spent almost all 2020 quarantined at his place since the pandemic started.
On March 20th, 2018, Mick and Hamrick posted the same picture on their Instagram accounts. Both of the pictures show Mick Jagger smiling with his family in his classic red Cadillac.
His Music Career
Michael Phillip Jagger, also known as Mick Jagger, was born in Dartford, Kent, England on July 26th, 1943. He's a composer, actor, frontman, and singer of the legendary band The Rolling Stones.
Jagger's music career started over 50 years ago, wowing the audience with hit song after hit song. One of the band's biggest hits is "Satisfaction," due to its catchy lyrics and rhythm.
Although Mick Jagger's band "Rolling Stones" is one of the most iconic bands of all time, they had a rough start in the 60s. In their beginnings, The Rolling Stones played for free between the gigs of other artists.
In 1985, Mick released his first solo album achieving success all over the world. He's considered as one of the most important figures in Rock history, becoming part of the Hall of Rock & Roll Fame in 1989.
Mick and his band contributed a lot to the fashion industry during almost all their career. The band's peculiar concert outfits were one of the keys to their success and notoriety.
In 2019, Mick had to cancel one of his tours in Canada due to medical reasons. A month later, the rock star had successful heart surgery and got recovered around two months later.
Jagger showed his concern about people, the pandemic situation, and even the future of live music as a whole. But even so, he has mentioned he will continue performing at online concerts with the band, which is promising for fans of the band and music lovers in general.
His Love Life
Jagger's love life is often surrounded by controversy almost as much as his musical career. It's really interesting that the rock star conceived eight children of five different women.
With Marsha Hunt had his oldest daughter Karis and less than a year later, Bianca Jagger gave birth to his second daughter, Jade. A few years later, he had 4 children with Jerry Hall; Elizabeth, James, Georgia May, and Gabriel.
Then, in 1999, after Jane found out Mick was cheating on her with Brazilian Luciana Gimenez, his son Lucas was born. His youngest son, Deveraux, was born in 2016 after the musician started dating ballerina Melanie Hamrick.
All Hail to The King of Rock
The musician also got involved in different projects as an actor and film producer. The artist revealed he's currently working on different things related to documentaries.
While Mick's music career started almost half a century ago, he's still making music for his fans. We expect to see more of him and his talent soon.