Rafael Nadal is a professional tennis player recognized for winning numerous awards in sports competitions and other projects, but people do not know where he spends his days. Where does Rafael Nadal live?
Rafael Nadal lives by the coast of Porto Cristo, in Mallorca. An enchanting paradise that costs a few million dollars is the 19-time Grand Slam champion's home when he's not traveling for competitions or checking his many tennis academies.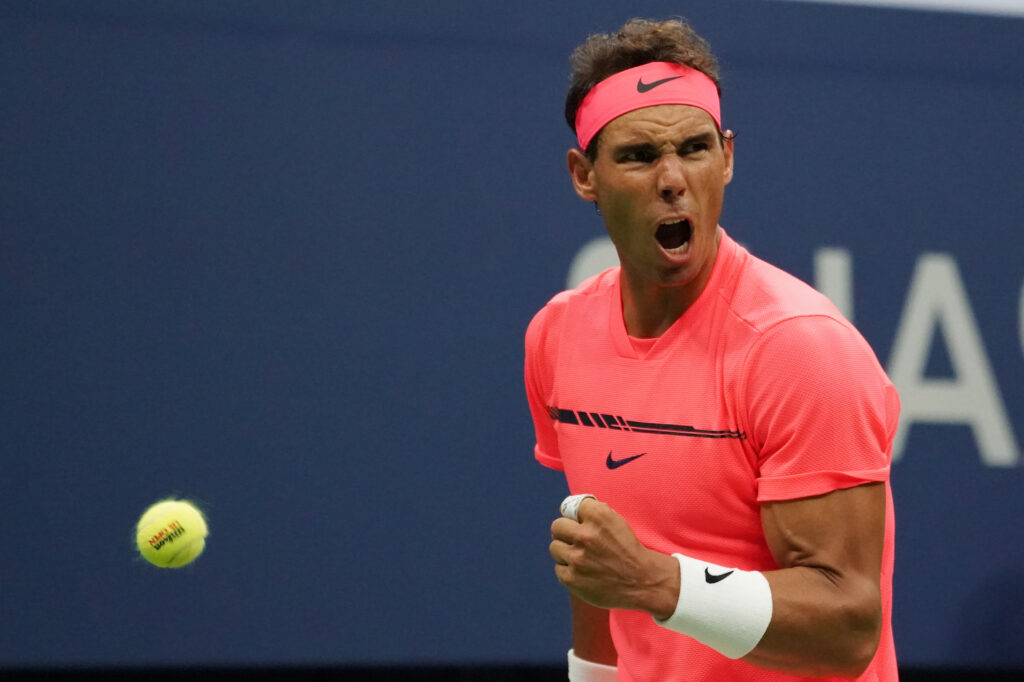 The professional tennis player will always remain in the minds of sports fans due to all the records he broke through his career, but there is still much to learn about him.
Living in Porto Cristo, Spain
Rafael Nadal lives in a luxurious house on the Porto Cristo coast that has all the necessary amenities for him and his wife. The house has an area of ​​7000 sq ft and offers an excellent view of the Balearic sea.
Rafael Nadal bought the property in 2013 and it cost him $4.3 million. Unlike his other colleagues like Roger Federer, Rafael Nadal only has two residences: one located in Porto Cristo and the other in the Dominican Republic.
Rafael Nadal remained locked up at home with his entire family after the quarantine began due to the COVID-19 pandemic in Spain. Since the beginning of the quarantine, Rafael Nadal encouraged people to stay at home and protect themselves from the dangerous virus.
Rafal Nadal posted on his Instagram account several videos playing with his sister Mariabela while during quarantine, giving us a look at his backyard.
Other Properties and Projects
Rafael Nadal is one of the highest-paid athletes in the world and he has other properties and projects to put his money to good use.
In 2009, Rafael Nadal bought a vacation villa in the Dominican Republic where he spends his days when the tennis season is over. The Caribbean property is located in front of beautiful beaches and other relaxing views.
A swimming pool in front of the house has wooden floors and is surrounded by white sunbeds. The luxurious villa cost Nadal $2 million at the time of purchase.
The professional athlete was motivated by his love for tennis to found Rafael Nadal academies in several countries around the world, including Greece. Spain, and even Mexico. The Rafael Nadal Tennis Academy located in Mallorca has 24,000 sq ft of land alone.
Rafael Nadal, in collaboration with Movistar, hosted a tournament in one of his own academies; the winner turned out to be the Swiss Antoine Bellier, who received the trophy from Nadal himself.
In 2016, Rafael Nadal opened the Tatel restaurant, located in Miami, with the singer Enrique Iglesias and the basketball player Paul Gasol as partners. The restaurant features a modern art deco design and combines the best of Spanish food with the multiculturalism of the United States.
Continuous Success
Rafael Nadal is considered one of the best tennis players in history and the best of all time on clay courts. Throughout his entire career as a professional tennis player, Rafael Nadal won the Roland Garros Tournament in thirteen editions, making him the one with more of those trophies.
Rafael Nadal managed to combine his great skill with the backhand and his experience on clay to win most of the tournaments in which he participated.
In 2008 and 2010, Rafael Nadal won the Wimbledon Championship and ended up as a finalist for another three years. Nadal also had a great journey through the US Open, winning it four times.
Rafael Nadal's participation in individual tournaments didn't take away his opportunity to represent Spain in several competitions. At the Olympic Games, Rafael Nadal won the gold medal in 2008 in singles; in 2016, he would win the gold in doubles alongside Marc López.
Rafael Nadal got to the number 1 position in the ATP rankings five times, a literal dream for any tennis player. Due to his impressive career, Rafael Nadal is the youngest player to win a Golden Slam at 24 years and 103 days.
All of these accolades made him a role model for fans of his and he will remain a legend in the hearts of many.
Life Goes On
Rafael Nadal still has a very promising future waiting for him; even after his retirement, the tennis player will remain active in the sport with his academies and activism.
Now that Rafael Nadal is married, he can enjoy a full life with his family pursuing successes. We're excited to see more of his future plans and projects.