Robyn Rihanna Fenty is one of the most successful businesswomen in the music industry, but she likes to keep her privacy and that's why we don't know much about her life.
Rihanna lives in London, which was a surprise for most of her fans. Her mansion is worth £30 million (over $41 million), it has 8 bedrooms, a gym, and a huge garden.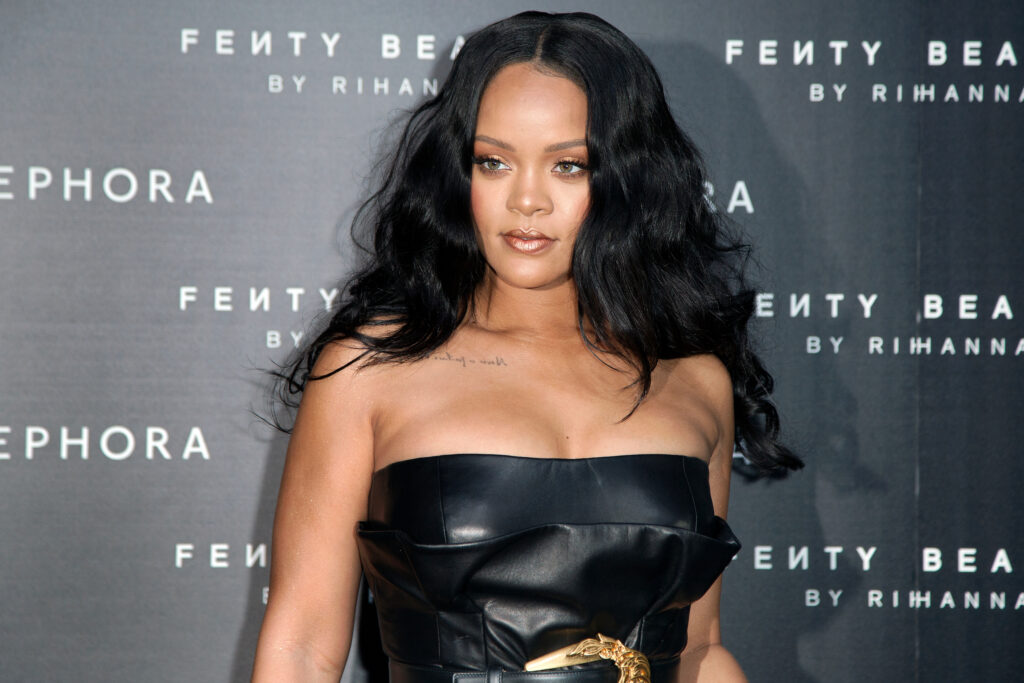 She attempted to keep her address a secret because she likes not drawing too much attention, but one day she gave a clue about her house by accident.
Hello London
Imagine that you wake up one day and you see in the news that your favorite artist in the world has been living in your same town for years and you had no clue, pretty crazy right?
Well, that was the reality for a lot of people in North London, when the singer announced that she moved to St John's Wood Park in 2018. This is a high-status neighborhood, where a lot of important people live.
But why did the queen of R&B decide to live in London? And why did she go through all that trouble to keep this information hidden from the rest of the world?
The truth is that the artist was horrified when a stalker managed to infiltrate into her old mansion in California after disabling the security systems. That's why Rihanna chose a secret destination like this; she didn't actually buy the house, but she rented it and pays £16,000 – over $21K – every week.
The price is actually understandable, as it has 8 bedrooms, an indoor fully-equipped gym, an astounding garden, and room for 10 cars in the driveway. It is a worthy mansion for a queen like Rihanna.
Leaving Barbados Behind
The interpreter of "Umbrella" was born on February 20, 1988, in Saint Michael, Barbados. After she was born, her parents took her to Bridgetown, the capital of Barbados, where she spent most of her childhood.
Her first house was a bungalow with 3 bedrooms that she shared with both of her parents and other 5 siblings. Rihanna and her family suffered a lot because of her father's alcoholism and drug addiction.
She was discovered by the American producer Evan Rogers in an audition in her hometown. The producer saw talent in her right away and a few years later the young Rihanna signed a contract with Def Jam Records.
Successful Businesswoman
The talented woman is not only good at singing and acting; she has made millions of dollars in business with her fashion house Fenty. The company was founded in 2019 under the Moët Hennessy Louis Vuitton group.
The CEO of LVMH acknowledged the singer as a terrific leader and a great entrepreneur as well. Rihanna is also the first woman to enter this multinational corporation.
Besides her fashion house, Rihanna is the owner of a cosmetics brand called Fenty Beauty, which earned a revenue of $570 million in 2018. Knowing this, it is logical to understand why Rihanna's net worth is $600 million and why she is on the Forbes list for the richest self-made women.
Since she came from such a humble place, Rihanna understands what is like having very little. That's why she has worked so hard on her philanthropic organizations like the "Believe" foundation or the Clara Lionel Foundation.
Both of these organizations include a long list of programs dedicated to helping terminally ill children. One of the achievements of these foundations is a center for oncology and nuclear medicine in Barbados with millions of dollars every year for investigations and medication.
No More Music?
We heard some rumors about Rihanna's farewell from music, but let us say this loud and clear here, Rihanna has no intentions of quitting music ever.
It was logical to think that the singer of "We Found Love" would not make more music, though. She didn't create any new content for some years and rumors started arising because of it.
In an interview with Vogue, the singer gave a hopeful response to her fans saying that she is working on her new album and that she has no plans to quit music, claiming that music is like a weird language that connects her to the world.
Pursuing Happiness Over Everything Else
After months of rumoring about a possible romance, the singer A$AP Rocky and Rihana came out and announced that they have been dating for some time now. The news made their fans happy, but to be honest most of Rihana's fandom already knew that something was going on between the rapper and her.
Rihanna's music career stopped for a while but that doesn't mean Rihanna is out of the picture. The singer just added entrepreneur, CEO, designer, and a few more titles to her already successful legacy.