Zendaya is everyone's favorite It Girl, starring in the popular teen drama "Euphoria" and branching out into arthouse films like "Malcolm & Marie." Everyone is clamoring to know more about the amazing actress, including what her home looks like.
Zendaya lives in Los Angeles, California, and grew up in Oakland, California. She purchased a beautiful home in Encino, Los Angeles, for $4 million in 2019 and moved from her previous home in Northridge, Los Angeles.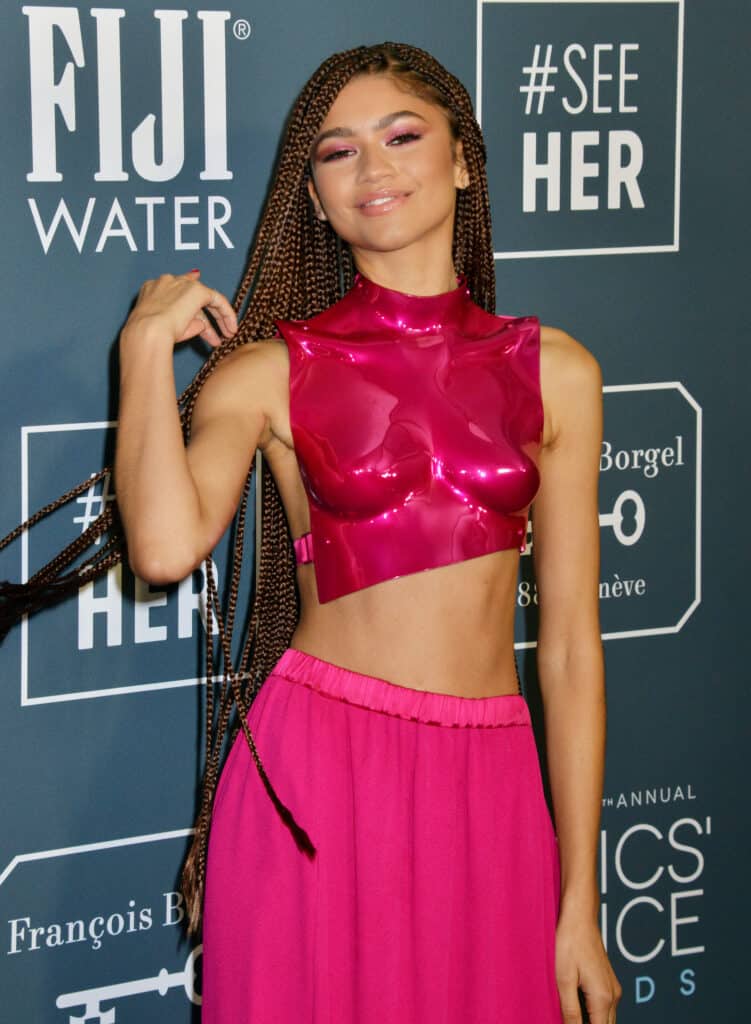 She has undoubtedly made a name for herself in the industry, including being the youngest Emmy Award winner for Outstanding Lead Actress in a Drama Series for her role as Rue in HBO's "Euphoria." Read on to see if her home is as tastefully chosen as her roles.
Home in Encino, Los Angeles
Zendaya purchased her home in the Encino neighborhood of Los Angeles for a cool $4 million in 2019. Previously, she lived in Northridge, Los Angeles, in a house she purchased for $1.4 million in 2017.
Although Zendaya purchased her Encino home in 2019, details of the purchase were not available until 2020.
The neighborhood is a popular spot for celebrities, as it is incredibly private and secluded. Famous neighbors of Zendaya include Ice Cube and Pat Sajak.
Variety reports that the home rests on four acres of land and features six bedrooms and seven bathrooms within its sprawling 5,133 square feet. It also has a guest house and a pool area.
The home, which was originally built in 1939, has undergone significant renovations, including hardwood flooring throughout the house and a stunning open-concept kitchen with granite countertops.
Before moving into the home, Zendaya offered it up for rental for $12,900 a month, although it is unclear if she found a tenant for the place.
Former Home in Northridge, Los Angeles
Prior to her move to Encino, Zendaya lived in Northridge, Los Angeles, in a home that she purchased for $1.4 million in 2017.
Vogue reports that the home featured five bedrooms and bathrooms as well as a gorgeous staircase that was Zendaya's favorite part of the place.
Teen Vogue quoted Zendaya's comments about the staircase, saying, "My favorite part of the house: the stairs. Guys, I've always wanted stairs like this like literally since I was a little girl.
Because you know, I'm from Oakland, humble beginnings, I have two parents as teachers, so I've never lived in a two-story house or a house with air conditioning or a house with a pool, so this is crazy. I have a staircase; it's like the Cinderella spiral staircase. I actually have one."
If you'd like a glimpse into what Zendaya's home life is like, look no further than this interview she did for Vogue's 73 Questions series. The interview opens with Zendaya picking lemons from a tree in her idyllic backyard as she talks about her filming schedule for "Euphoria" and her beloved dog, Noon.
Early Life and Career
Zendaya grew up in Oakland, California. She was involved in the world of performance arts from an early age, training in the California Shakespeare Theater's youth program.
Zendaya's mother was the theater's house manager, so Zendaya was involved in the arts from a young age, helping her mother run errands for shows.
Zendaya later attended the Oakland School for the Arts and showed a keen interest in acting and dance. She also appeared in the Kidz Bop version of Katy Perry's song "Hot N Cold."
The then-fourteen-year-old Zendaya saw her career skyrocket to success after landing a starring role in the Disney Channel series "Shake It Up." She became a teen idol for teenagers across America for her roles in Disney programming.
However, as she grew up, Zendaya wanted to branch out from her early childhood performances into more serious roles. She acted alongside Hugh Jackman in "The Greatest Showman" and Marvel's superhero film, "Spider-Man: Homecoming."
Her choice to distance herself from her squeaky-clean Disney image was made more prominent when she took the role of Rue in the HBO series "Euphoria," which dealt with graphic issues facing teens such as drug use and addiction.
However, Zendaya said she wasn't shocked by the content of the show, saying, "Whether people like it or not, it's real. I'm telling somebody's story. Just because it's not happening to you doesn't mean it's not happening all the time, every day."
Apparently, fans felt the same way as the show became a massive success, garnering Zendaya an Emmy Award!