Brittany Murphy was an American actress who most notably featured in films such as Eminem's 8 Mile and Sin City. Despite her successful acting career, Murphy tragically died aged 32 in her home in Hollywood. Where is Brittany Murphy Buried?
The 32-year-old actress was buried at Forest Lawn, Los Angeles, California, in the United States. She was buried at a private Christmas eve funeral on the 24th December, 2009. Continue reading to find out about the mysterious circumstances surrounding her death.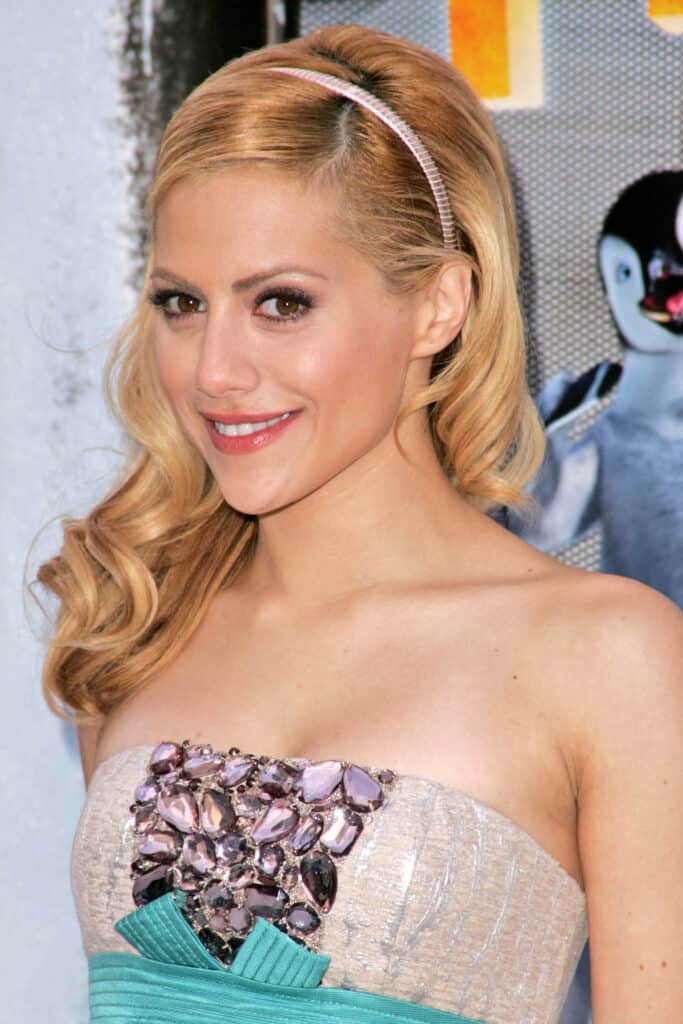 Brittany Murphy's Life
Born Atlanta, Georgia on November 10th, 1977, Murphy was predominantly raised by her mother Sharon Murphy. Her father Angelo Bertolotti spent a large proportion of his life in prison due to his involvement in organised crime.
After Murphy's parents split up when she was two, her mother moved them to Edison, New Jersey. Murphy's mother encouraged and supported her aptitude for acting. When Murphy was just five years old, her mother signed her up for the Verne Fowler's School of Dance and Theatre in New Jersey.
From there, Murphy's acting career blew up. She became a child actor at aged eight, and was featured in various sitcoms including Boy Meets World.
With Murphy becoming a young acting star, she achieved her first big break on the sitcom Drexell's Class. Recognised for her acting talents, Murphy went onto star in hit movies such as Clueless (1995), Girl, Interupted (1999) and 8 Mile (2002).
All was going well for Murphy. She married screenwriter Simon Monjack in 2007. Before her death, Murphy was juggling various projects in her last few months, including a romcom and two indie thriller projects.
Michael Feifer, the director of Murphy's final project Abandoned recalls Murphy being "professional, kind and healthy". The director also remembers Murphy's husband Monjac being really supportive of her career, being her makeup artist on set.
So what was Murphy's cause of death? And what happened to her husband?
Murphy's Mysterious Death
According to the media at the time of her death, Murphy collapsed in her Hollywood home and was declared dead at Cedars-Sinai Medical Centre on December, 20th, 2009. The LA corona report expressed that Murphy's cause of death "appears to be natural".
Her husband, Mojack, reflects Murphy's final moments, "She said to her mom: 'I'm dying. I'm going to die. Mommy, I love you.' "
The initial cause of death was reported to be a heart attack, but a second coroner's report on February 4th, 2010 reported anemia, pneumonia to be the cause of death, exacerbated by large doses of cold medications.
What makes Murphy's death rather mysterious is manifold. For starters, her husband, Mojack died five months after her death, aged 39 from pneumonia and anemia too. What is even odder is that he died in the same room his wife died in five months prior.
Although official coroners report suggested there was no foul play involved in Murphy's death, her father was suspicious. He filed for a new toxicology report, which suggested she may have been poisoned
In an interview with Good Morning America, he stated, "I have a feeling that there was definitely a murder situation here. Yeah, it's poison."
In November 2013, Murphy's father highlighted how the results from the new coroner's report found rat poison in Murphy's hair.
Despite Murphy's death being officially reported as an accident, public speculation over the cause of her death grew as Murphy's husband Mojack also died from pneumonia in the same room as his wife.
Capturing Murphy's father's investigation into his daughter's death, the Amazon Prime documentary series 'Britney Murphy: An ID Mystery' was released in 2020. Murphy's father Angelo, unfortunately, died a year before the docuseries was released.
Directed by filmmaker Cynthia Hill, the docuseries investigates never seen footage of Murphy, provides interviews with Murphy's friends and family, and explores the mysterious circumstances surrounding the 32-year-old's death.
Director Hill " agreed to do this film because I think it's a shame that Brittany's promising life and career has been eclipsed by the circumstances of her death"
Britney Murphy's life and numerous achievements were celebrated at her funeral at Forest Lawn, LA on Christmas Eve, 2009. Guests sang songs including Amazing Grace at Murphy's funeral service, which was led by both a Christian minister and a rabbi.
Murphy's death, as well as her husband's, has drawn the attention of the public over the years. Some argue the recent docuseries only poses more questions, fewer answers.