Following in the footsteps of her sister, Gigi, Bella Hadid has become one of the world's most prominent models. Who are some of her closest friends?
Bella Hadid's closest celebrity friend appears to be Kendall Jenner. The two friends met while in high school and have been seen at numerous social events and on vacation together. Hadid is also a friend of Kylie Jenner and Hailey Baldwin Bieber. Bella also has a strong friendship with her mother, Yolanda.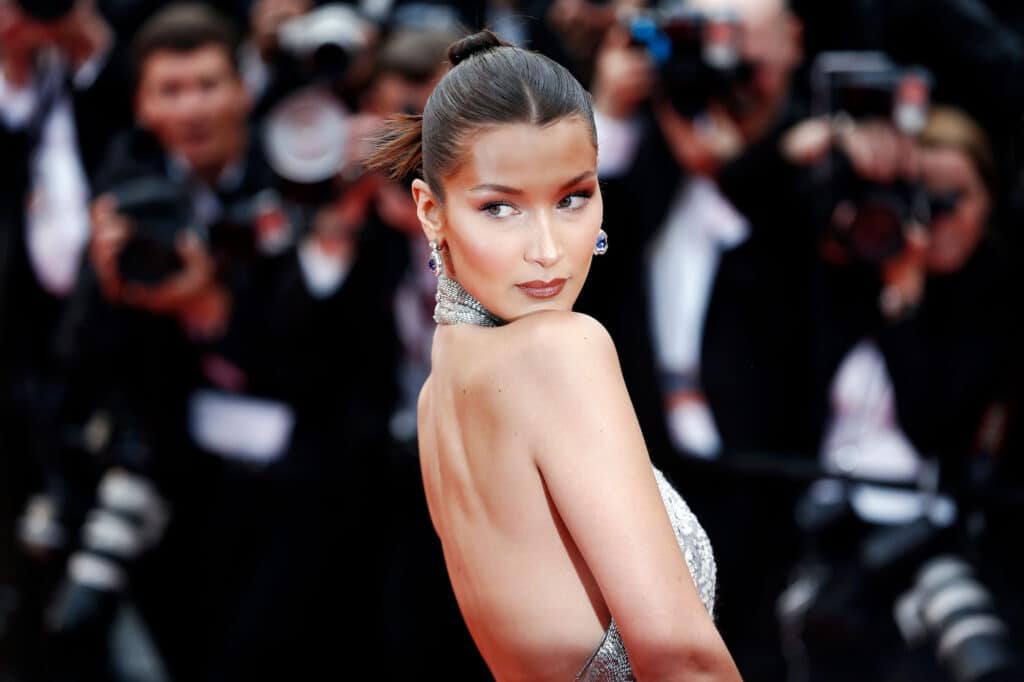 For more on Bella Hadid and her circle of friends, read on.
Kendall Jenner
It's well known that Bella Hadid and Kendall Jenner are part of the same group of friends. While it's easy to assume that Bella met Kendall through her older sister, Gigi, in truth Bella's friendship with Jenner actually predates Gigi's.
Gigi and Kendall became friends when they began their modeling careers but Bella and Kendall actually attended high school together in Los Angeles. Kendall has said that they were good friends as teenagers and spent much of their school life hanging out together.
Kendall's birthdate is in the middle of the Hadid sisters. Gigi was born on 23 April 1995, Kendall on November 3, 1995, and Bella on October 9, 1995.
Bella and Kendall have been very open in how they feel about the paparazzi intruding on their private lives. In June 2018, the duo was photographed during a dinner with Stella Maxwell and Kristen Stewart and justifiably flipped off the cameras while enjoying their spaghetti.
They repeated the gesture in May 2019 while enjoying a yacht trip around Monaco, flashing their middle fingers to lurking photographers.
All three have worked together frequently, both in magazine photoshoots and on runways, and it's safe to say that Kendall Jenner is one of Bella Hadid's closest friends.
Kylie Jenner
Bella is also good friends with Kendall's sister, Kylie Jenner, with Bella attending many of the Kardashian family's LA parties. Hadid also offered a ringing endorsement for Jenner's lip kits in April 2016.
Bella and The Weeknd went together to Kylie's 21st birthday party in Los Angeles in August 2018. While at the party, Bella made multiple visits to the photo booth and took photos with Kendall Jenner, model Winnie Harlow, and DJs Simi and Haze Khadra.
Hailey Baldwin Bieber
Hailey Baldwin Bieber, the daughter of actor Stephen Baldwin, has become a close friend of the Hadid sisters in recent years. She first garnered attention as a model in 2014 and her profile rose steadily over the next couple of years.
As Hailey's modeling profile rose, it was probably inevitable that she would come into contact with the Hadid sisters. Now married to Justin Bieber, she is known to be a good friend of the Hadid and Kardashian groups, as well as working with Bella professionally in commercial projects.
Yolanda Hadid
It wouldn't be right to exclude the matriarch of the Hadid family from a list of Bella's friends. Yolanda van den Herik was a supermodel from the Netherlands in the 1980s.
She met Mohamed Hadid and moved with him to Los Angeles to start their family. They had three children, two daughters, Gigi and Bella, and a son, Anwar.
Yolanda came to prominence in the US as a star of "The Real Housewives of Beverly Hills", which often featured appearances by her two daughters. Gigi and Bella often spoke of their ambitions to become models while on the show and they both accomplished this.
During 2020's COVID-19 pandemic, the Hadid sisters spent much of the quarantine time at their mother's Pennsylvania farm estate.
As well as being the mother of the two supermodels, Yolanda has also overseen their modeling careers and offered them advice as a veteran of the industry. Both Hadid sisters are very close to their mother and it's fair to say Yolanda is one of Bella's best friends.