Songbird Supreme Mariah Carey, renowned for her five-octave vocal range and signature use of her whistle register, is arguably one of the most well-known singers in the world and has touched the lives of millions of her fans across the globe with her heartwarming music. This might leave you wondering: who are the parents behind this acclaimed songstress?
Mariah is the third and youngest child of Patricia and the late Alfred Roy Carey. By the time Mariah had reached the age of three, her parents had faced a tumultuous divorce after facing racial backlash for being an interracial couple.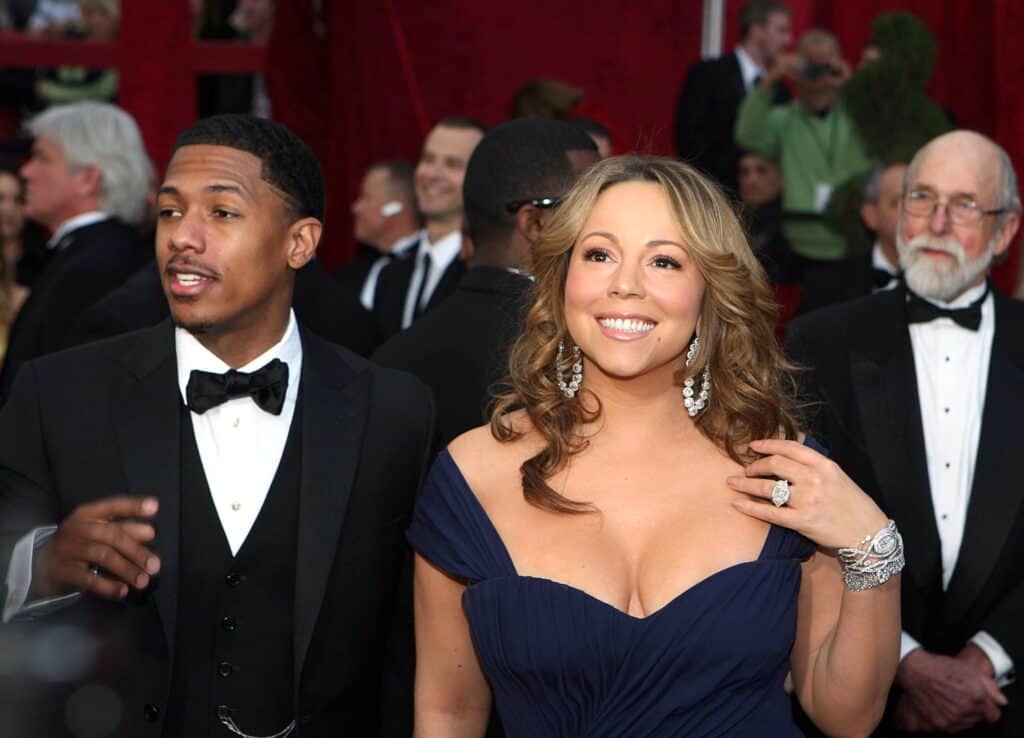 Read more below about Mariah's family life and her mother's influence on her career.
A Turbulent Childhood
On March 27, 1970, Mariah was born to Irish American mother, Patricia, and Venezuelan African American father, Alfred who divorced when Mariah was three, and her sister Allison was eleven.
Patricia spoke of the couple's struggles with trying to find a place to live as an interracial couple, saying, "They didn't like us because we were living as a black and white couple, and that just wasn't done."
After her parent's divorce, Mariah lived with her mother in New York while her sister lived with her father in Long Island.
Throughout her childhood, Mariah faced racial tensions for being a biracial kid in the White neighborhood her mom chose to live in.
Discussing her turbulent childhood with Radar, Mariah said, "A lot of intense stuff happened to me when I was a kid, that people who grew up with money or with families that weren't fully dysfunctional will never quite understand. And then being biracial on top of it, and having no place to really fit in."
Often, Mariah has discussed her identity struggles growing up. The star felt alienated from other people because she was almost "ambiguous-looking," and she felt trapped because she and her mom didn't have the means to escape the place they resided.
A Mother's Influence
In Nickon's unauthorized biography, Mariah Revisited, he talks about the influence Patricia had on her daughter Mariah. It's noted that Patricia was never a pushy mom, but that she supported Mariah in what she wanted to do.
It's clear the pair are close, as they teamed up to sing "O Come All Ye Faithful," a song from her Christmas album Merry Christmas II You released in 2010.
Mariah's mom, Patricia, is a retired vocal coach and former Mezzo-Soprano, so it's no wonder that Mariah has a spectacular five-octave vocal range and is a Soprano! She must get that from her mother.
Patricia is now the proud grandmother of Mariah's twins, Moroccan and Monroe, aged ten who Mariah shares with ex-husband Nick Cannon.
Similarly to her own mother, Mariah is a single mother who co-parents with Nick. She has revealed what it's like being a single mom, saying that it's more challenging being a single mom since she has even less freedom to do as she wishes.
Despite this, Mariah believes that the way her children are treated is fundamental, "I feel like the most important thing is how the kids grow up … They're human beings and they have to be treated as such. They're sensitive, and they're going to feel any kind of tension … So, for me, it's not about how I deal with anything, It's about how they're going to feel after the day is over, and they're going to sleep at night."
Mariah has spoken about Nick Cannon's role in the twin's lives in interviews, and she has said, "He's part of their lives forever."
Despite facing a tough childhood being biracial in a single-parent family, this sensational songstress is doing an exceptional job of raising her own two children now.