One of the most famous tennis players in the world, Naomi Osaka has always been destined for great things in the sport and deserves her place as the number one on the Women's Tennis Association. However, how much do you know about where she came from, including who her parents were?
Naomi Osaka was born from her parents Leonard Francois and Tamaki Osaka, on the 16th October 1997, in her hometown of Chūō-Ku, Japan.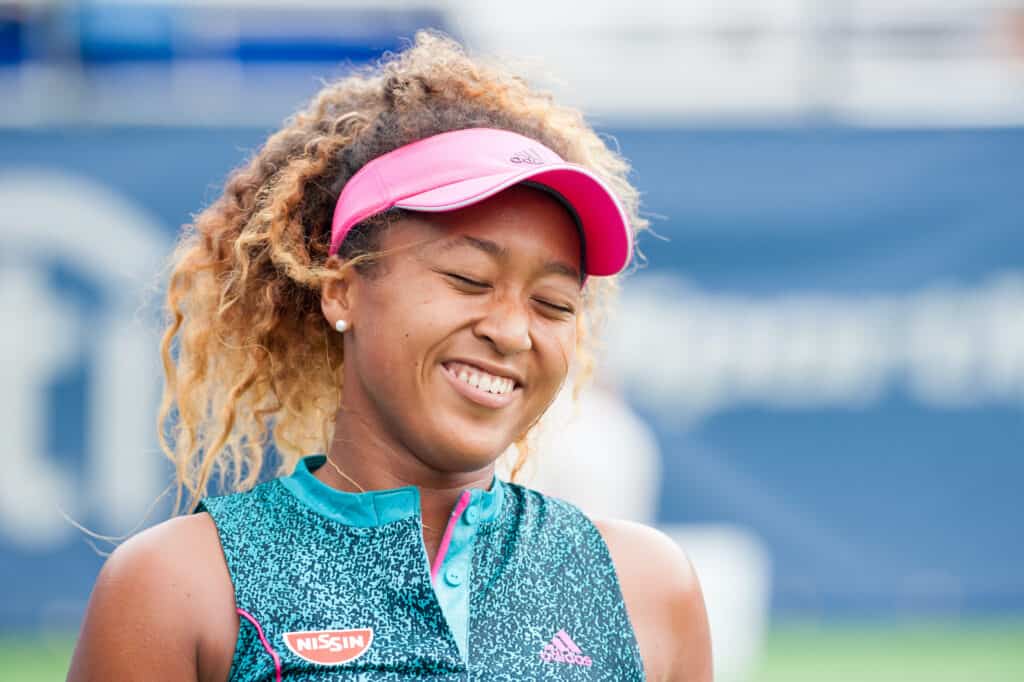 To find out everything you need to know when it comes to Naomi and her parents, her upbringing and childhood, and how she became the superstar tennis player she is today, just keep on reading!
Where It All Began
Naomi was born in Chūō-ku, Japan, which is one of the 24 states of Osaka, a district in Japan that's home to the area's financial district. Naomi's parents are Tamaki Osaka and Leonard Francais. Her mother was born in Hokkaido, Japan, and her father, Jacmel, Haiti. Naomi also has an older sister, Mari Osaka, who is also a famous professional tennis player.
If you're wondering why Naomi and her sister have taken their mother's surname, it's because it is Japanese law for children to take their parent's surname if one parent is foreign, i.e., her father, who is from Haiti. Leonard met Tamaki when he was visiting Hokkaido as a college student in New York.
At the age of three, Naomi and her family moved out of Japan to Valley Stream, New York, a part of Long Island. It was here where Naomi and her sister were introduced to the world of tennis.
Their father was inspired after watching the William's sisters play and compete at the French Open on TV in 1999 and thought tennis would be something his daughters could enjoy and be good at.
While their father wasn't very good at tennis himself, he copied the techniques that the Williams sister father, Richard Williams, had done to train his daughters, and it worked to a tee.
When Naomi was eight years old, the family moved to Florida, so there were better opportunities for his daughters to train on the Pembroke Tennis Academy public courts. From here, she worked her way up from the ISP Academy, through the Harold Solomon Tennis Academy, and finally the ProWorld Tennis Academy.
This took her all the way to where she is today and beyond.
How the Magic Happened
If it wasn't for Naomi's father, she might never have had the opportunities to become the tennis superstar that she and her sister are known for today. Greatly inspired by Richard Williams, he started their training when Naomi was just three years old and following Richard's training blueprint to a tee.
He even took his girls out of school and decided to homeschool them, just as Richard had done with his children, and had chosen to train his daughters on clay courts, which is not typically what tennis players practice nor play on.
It was also Leonard's decision to move to Florida, so they could access the best facilities for tennis practicing, just as Richard had done with his family years before.
Perhaps surprisingly, since Leonard was from Haiti and the US, it was his decision, made with his wife, that his daughters should represent Japan when they play, especially since this is the country they were born in.
Since Naomi and her sister had never played in an official tournament during their younger years, the Tennis Association of the United States had never helped out with funding the training for the Osaka girls, and this outraged Leonard. This also helped fuel the girls' decision to represent Japan, which was a great decision to make Naomi become the number one female tennis player in the world from that country!
Just look at her go for yourself!
Not Always Happy Families
While you may be thinking that it's an amazing story of how a father and his daughters have conquered the tennis world with strict training and supposedly a lot of love, the connection between family members hasn't always been so ideal.
The marriage between Leonard and Tamaki was not accepted by everyone, least of all Tamaki's parents back in Japan. They were a family with traditional Japanese cultural values and didn't agree with marrying someone outside of their Japanese heritage.
This meant that Tamaki was unfortunately exiled from her family, and she had no contact with them for 15 years, which is another reason why the Osaka family moved away to the US. However, the family had reportedly got back in touch with each other back in 2008 and have been working on getting closer together ever since.