As a Super Bowl champion and seven-time Pro Bowl quarterback, there's no questioning Russell Wilson's success on the football field. You might be curious about his family life away from the gridiron.
Russell Wilson is the son of Harrison Wilson III, a lawyer, and Tammy Turner, a legal nurse consultant. His father was also an athlete in his youth, playing football and baseball in college before playing for a Chargers preseason squad. Harrison passed away in 2010 after a long battle with diabetes.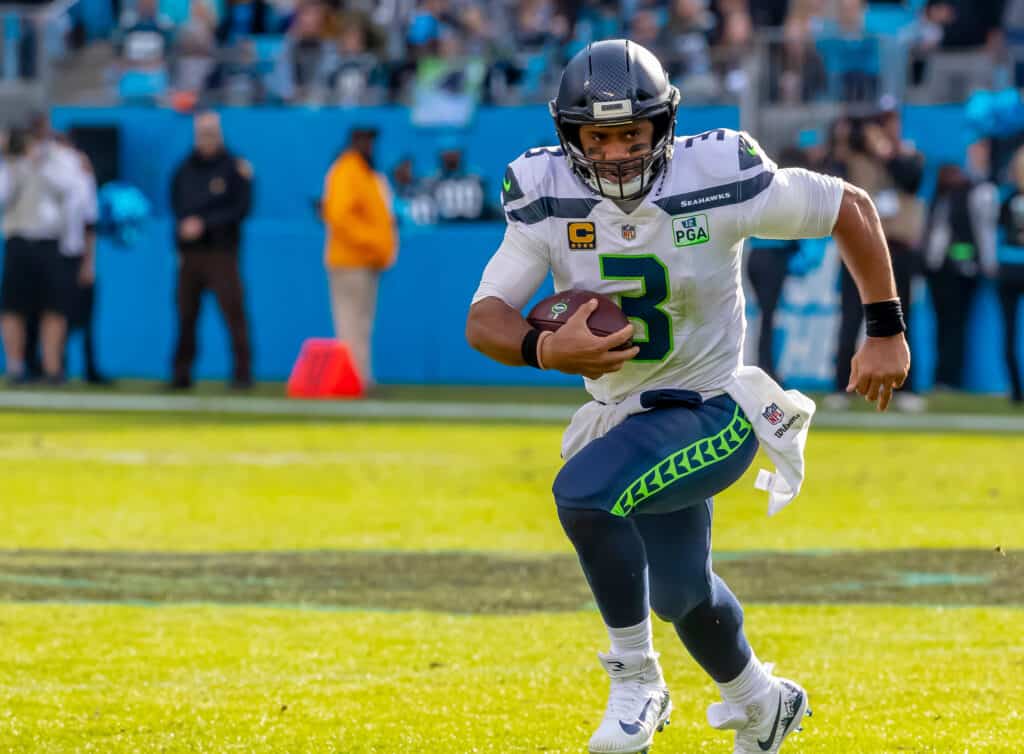 For more about Russell Wilson's family and how they influenced his sports career and charity, read on.
Russell's Parents
Russell Wilson was born in Cincinnati on November 29, 1988, the son of Harrison and Tammy Wilson. He was raised in Richmond, Virginia.
Harrison Benjamin Wilson III was a lawyer who played football and baseball at Dartmouth College in his youth. He later played as a wide receiver in a 1980 San Diego Chargers preseason squad but didn't make it to the final team.
He sadly passed away in 2010 after a long battle with diabetes.
Like his father, Russell played both baseball and football in his youth, being selected by the Orioles in the 2007 MLB Amateur Draft before opting to go and play football at North Carolina State.
He was drafted again in the 2010 MLB Draft, this time by the Rockies, before eventually being drafted by the Seahawks in the 2012 NFL Draft.
Had Russell Wilson been competing in the era of the two-sport athlete, it's very possible we might have seen him playing both Major League Baseball and in the National Football League.
His mother, Tammy, was a legal nurse consultant. In May 2019, Russell surprised his mother with a new home, sharing the clip on his social media.
He shared that his mother has only ever wanted Russell to do one thing, love, and Russell felt that treating his mother to a beautiful new home was just another way of expressing his love for her.
Inspired By Family
Wilson is known as a deeply religious person. It has been a comfort for him through difficult times such as the loss of his father and has also inspired him in his extensive charity work.
Many in the Seattle area have spoken of his selflessness in visiting hospitals and helping with other positive causes, far away from the flashbulbs of the media.
He has spoken about the importance of mental health, sharing the struggles he faced during his father's long illness and after his passing.
Russell's ethnicity was the cause of some controversy in 2014 after rumors that some in the Seahawks locker room felt he "wasn't black enough", though it's unclear whether this was in reference to his personality or skin tone.
Those within the team, including Earl Thomas, Richard Sherman, and Russell Wilson himself, denied the story and, given that particular group's great success on the field, it's difficult to imagine that there was any significant rift in the locker room.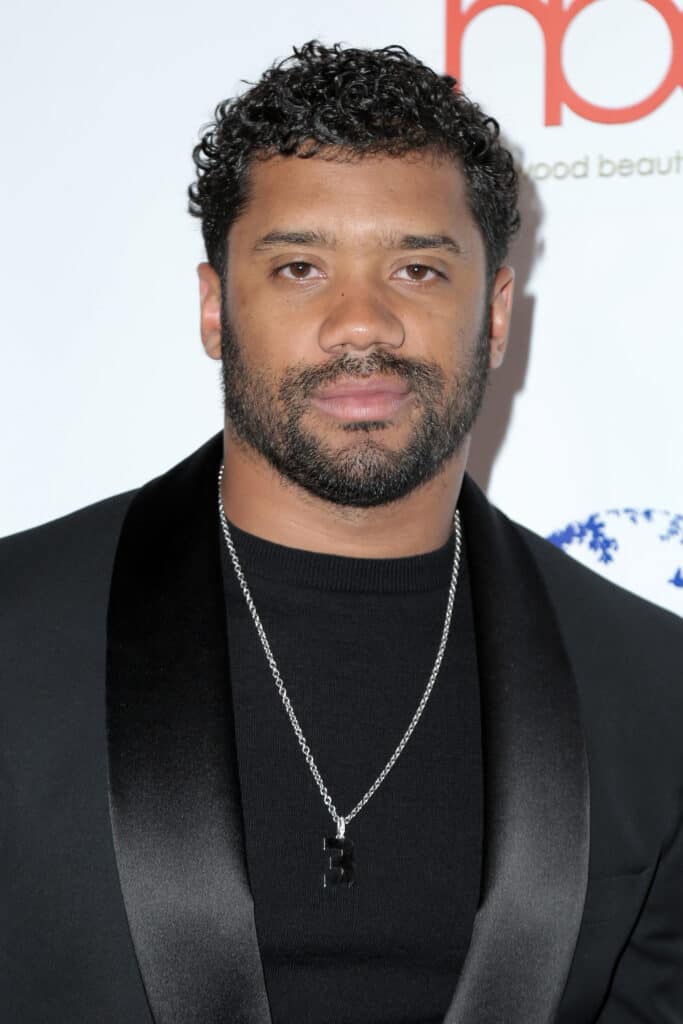 Wilson married musician Ciara in 2016. The couple has a daughter, Sienna, and as of writing are expecting their second child.
He is also stepfather to Ciara's son, Future Zahir, and has spoken about how rewarding the experience of raising a stepson has been.
Russell wears the number 3 on his Seahawks jersey and has shared his father's advice that there are three things necessary for success and overcoming adversity.
These three things are "Perspective, Vision and Belief", a philosophy that Russell lives his life by.
Even though he has now been gone for more than ten years, there is no doubt that Harrison's influence is still very important to Russell and helps inform his decisions and path in life.