Kris Jenner became a household name ever since Keeping Up With The Kardashians (KUWTK) started airing in 2012. She's the Kardashian-Jenner clan's mother and the brains behind the reality TV show. But, aside from her time on the show, she has other business ventures as well.
Kris Jenner is the talent manager of Kim, Kourtney, Kylie, Kendall, and Khloe.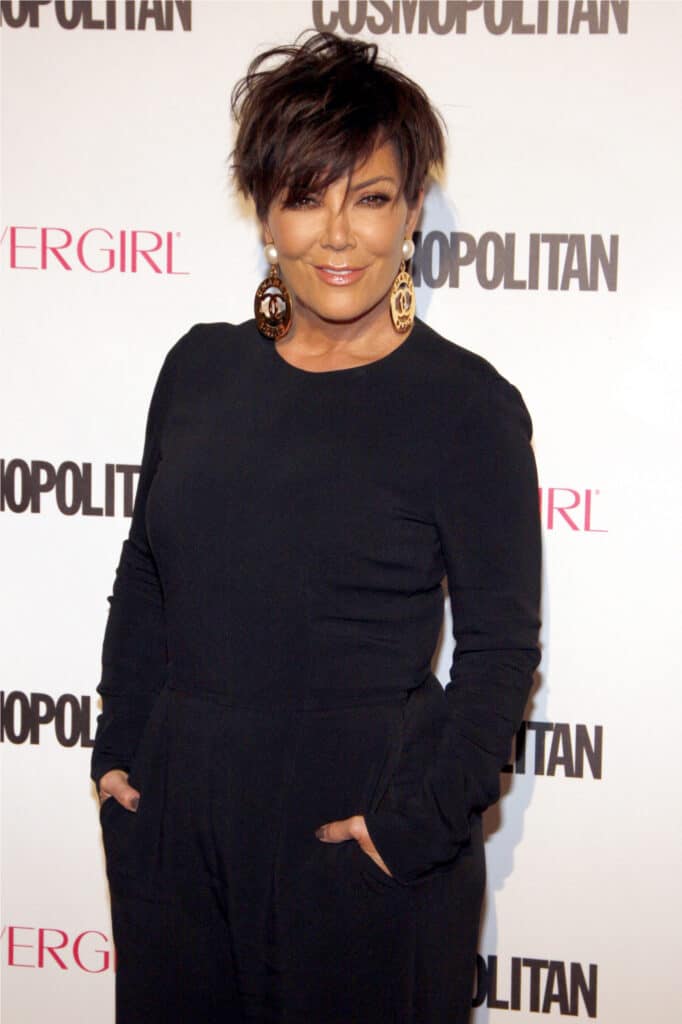 Kris is an ardent businesswoman and uses her management skills to help celebrities scale their careers. So, here's a brief history of all the people Kris Jenner managed.
Does Kris Jenner manage Travis Scott?
The Kardashian-Jenner family has had a lot of drama surrounding them, and part of that drama includes their love lives. Around 2018, rumors spread that Kris Jenner was managing her ex-son-in-law, Kanye West, and daughter Kylie's boyfriend, Travis Scott.
The rumors started when Travis Scott split from his manager, Izzy. People speculated that the PR expert, Kris Jenner, had prompted him to make the call.
However, it was the opposite as Kylie Jenner went on Twitter to debunk the rumors by quoting a tweet and typing, "this isn't true."
After the rumors had spread like wildfire, it was later revealed that Travis Scott's manager was Irving Azoff. However, no information was disclosed on why he split from his former manager, Izzy.
Does Kris Jenner manage Kanye West?
Another source said that the businesswoman, Kris Jenner, was always in Kanye's ears, which made fans suspect she was calling the shots in his career. But the rumor wasn't questionable because the rapper occasionally appeared on the set of KUWTK, and he seemed to have a close-knit relationship with the family.
Kylie Jenner's tweet cleared the air and assured people that her mom, Kris, had nothing to do with Kanye West's career. Kanye West was married to Kim Kardashian, so it was understandable if fans believed that Kris Jenner would manage him since she's a PR expert, after all.
Does Kris Jenner manage BG5?
No matter how impressive your career is, there will always be potholes along the way.
In 2010, Kris Jenner tried to manage a group of girls called BG5 (Beach Girls 5), a girl band. Their journey to stardom started when one of the band's members, Mandy, decided to take the crew to see her friend at E!
Her friend, Ken, was a producer on the channel and told them that Kris Jenner would be interested in the group. So he introduced them to her, who immediately piqued an interest in co-managing the girls (they already had a manager).
It seemed fair since she already had a successful socialite personality on screen. This opportunity felt like a dream come true until it turned out that she couldn't lead them to commercial success.
In 2020, the group broke up after releasing two singles. One of the band members, Mandy, had only nice things to say about Kris Jenner.
Although she claimed that she couldn't wear and sing what she wanted under Kris' management, Mandy said the entrepreneur was a kind woman, and all the drama surrounding the family was just for the cameras.
Brands that Kris Jenner has failed at managing
Kris Jenner has given fans premium content since she became famous, alongside her excellent talent management skills. But some brands she managed didn't make it big, and here are some of them:
The DASH store
When she was a young adult, Kris Jenner worked in her mom's clothing store. Following in her mom's footsteps, she started up her daughters with DASH, a clothing and accessory chain. It eventually closed after a decade of operations.
Kim's music career
Kim is multifaceted, but Kris Jenner couldn't successfully help her music career scale because, after one single, the music industry didn't hear from Kim again. However, that didn't seem to derail Kim and her career, as evidenced by her career growth since.
Khloe's podcast
It would appear that almost all members of the Kardashian-Jenner clan love to explore, and one example is Khloe trying to host a podcast. However, she didn't release many episodes because many people didn't show interest.
Khloe and Lamar's fragrance
There was no problem with the unisex fragrance that Khloe and Lamar Odom tried to sell. But things went south after their divorce.
Conclusion
Kris Jenner may have had some misses, but her wins seem to outweigh them. Just seeing how consistently the Kardashian-Jenners have dominated TV and social media, there is no denying the "momager's" business and management skills.