The Elton John biopic Rocketman released in 2019, charting the early life and ascension to worldwide fame experienced by the British musician. One of the key plot points of the story was in regards to the relationship that John had with his manager, who was portrayed as being an incredibly important figure in his life.
Elton John no longer has a manager, but was most famously once managed by John Reid. The relationship between John and Reid transcended the manager-musician dynamic but was fraught with complications later down the road.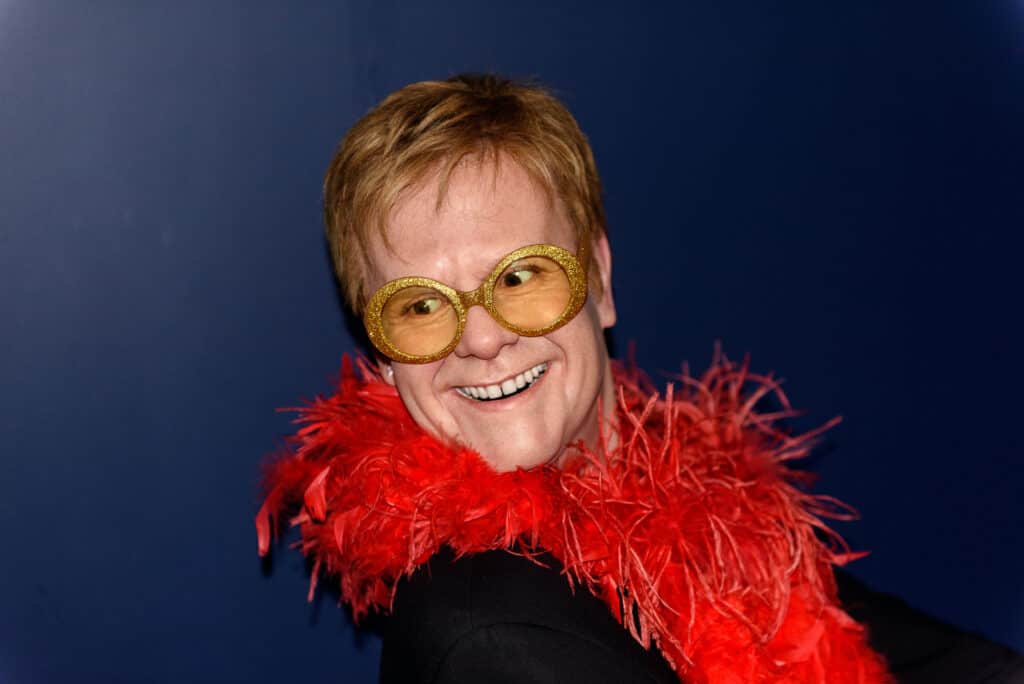 Much of the Rocketman movie was focused on John and his manager, which portrayed their personal relationship as being a tangled web, plagued by issues of infidelity in a world filled with sex, drugs, and alcohol abuse.
Who Was John Reid?
Steering clear of Hollywood's dramatized perception of the world to take a slightly more sober view of who Reid actually was, and what led him to become the manager of the iconic Elton John.
It's a world that's a million miles away from anything that the average person would ever experience. Hot-tempered artists, seven-figure deals, knowing which palms to grease and how to open all the right doors.
It's a job that needs experience, rather than a degree, and back in the early 70s it also took a little bit of innovation and entrepreneurship, which are exactly the qualities Reid demonstrated. With just a handful of change in his pocket and the clothes on his back to his name, Reid set off to London.
A student of marine engineering, Reid did a complete turnaround when he dropped college life to pursue his dream. Not only completely upheaving the direction of his life, but also relocating himself a long, long way from his home of Paisley, just outside of Glasgow.
He was a man with a single purpose, to follow his dreams of a career in the music industry, and although his modest upbringing might be incongruous with what he wanted to achieve, he had the initiative to get what he wanted.
Meeting Elton
The year that he finally met John, Reid was a 21-year-old manager of the Tamla Motown label for the UK, a position that put him in the right place to meet John who was a star set on course to have a rapid rise to fame.
Future successes weren't the first thing on their minds, however, as the main interest that the two first took in each other was of a more personal nature. After meeting at a Christmas party, the two were enamored with each other and entered into a relationship that saw them both living together, the connection between the two starting off as romantic, not managerial.
It wouldn't be long until that changed, however, as John eventually sought out Reid's talents in management, inviting him to become his manager. Apparently, Reid was initially opposed to the idea.
They went ahead with it nonetheless, merging their personal and business relationships into concoctions that led them both to a level of wealth and fame that neither could have expected. The fusion of the two, both deeply in love with each other, yielded some of John's most outstanding pieces, such as "Rocket Man", the song whose title inspired the name for the 2019 biopic.
It was all sunshine and roses, on a personal level, for five years. Those five years spanned between 1970 and 1975, and despite the relationship eventually coming to a close, any personal issues that the two had with each other were successfully isolated from the business side of their arrangement.
Surprising that they maintained the business side of the arrangement, especially with how toxic the breakup was portrayed in Rocketman!
Legal Problems and Hollywood Portrayal
After a 28 year tenure as John's manager, Reid's business relationship with John finally met its end. Following a series of accusations that Reid had been leaking information to the press regarding John's finances, the pair then ended up waging a legal battle against one another.
The court case and all the antics that were involved cost both parties a significant sum, with John apparently losing £22 million. By Reid's account, at least, he sounded regretful that the communication had devolved to the point that it did.
Regardless of the circumstances surrounding the way the two parted ways, it's safe to say that they both played an incredibly important role in each other's lives.