Rihanna is the most successful female musician in the world with a net worth of $600 million. She must have some killer management team that has helped her along the way.
Rihanna is managed by Jay-Z's talent agency Roc Nation Management. Roc Nation Management was founded in 2008 and Rihanna left her agent, Marc Jordan, to join Roc Nation in 2010. Since its founding, Roc Nation has represented musicians and athletes across all genres and sports. They are considered a "full-service organization" for entertainment professionals.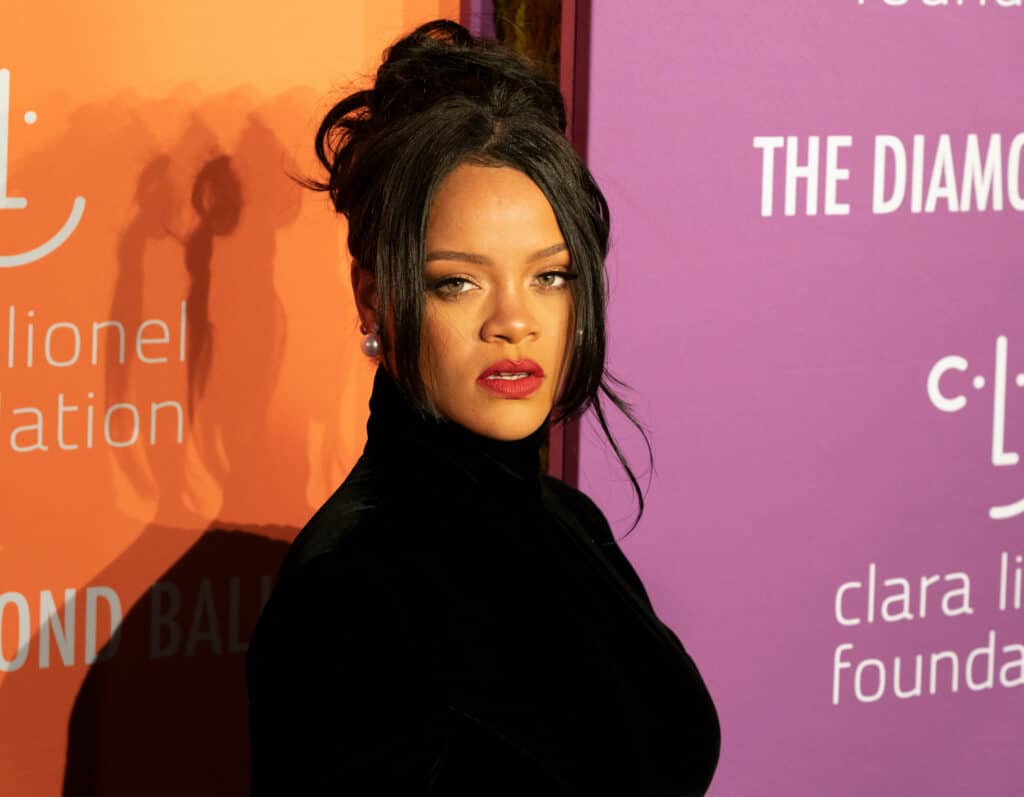 Scroll down to read more about how Roc Nation became the success it is today, who else Roc Nation represents, and why Rihanna signed with them.
A History of Roc Nation
Roc Nation was founded back in 2008 by Shawn Carter, aka Jay-Z himself. He had partnered with Live Nation.
Over the years Roc Nation has signed multiple different deals with other entertainment companies. The first deal was with Sony Music for distribution, which was for four years, and when the deal expired they signed on with Universal Music.
Roc Nation partnered with Three Six Zero Group who is based out of London, in 2013. This deal allowed the two companies to collaborate overseas to create more opportunities for their clients.
The two entertainment agencies worked to form Three Six Zero Entertainment in 2015. This company was created to represent actors, directors, and writers in the film and television industries.
Up to 2017, the agency was focused mainly on the representation and distribution of its client's work. Then Roc Nation announced that they had created a new division called ARRIVE, which is a venture capital fund focused on investing and supporting promising start-ups.
This move made a lot of sense considering Jay-Z is known for his keen eye for investing opportunities. He has played a pivotal role in investing in a variety of companies from fashion lines to alcohol brands to his investment in Tidal.
Roc Nation's ventures don't end there either. In 2019, the NFL announced that they had entered into a partnership with Jay-Z's Roc Nation to "to enhance the NFL's live game experiences and to amplify the league's social justice efforts."
The entertainment company has jumped into production with films like Free Meek and Noughts + Crosses. Oh, and that NFL deal resulted in them producing the Superbowl LIV Half-Time Show.
There is one other venture of Roc Nation's worth noting. In August 2020, they announced that they had created the Roc Nation School of Music, Sports & Entertainment in partnership with Long Island University.
You can watch the below video from Alux.com for even more information on Roc Nation's history.
Roc Nation's Clients
With such a wide variety of support to offer their clients, it's no surprise that Roc Nation has a long list of celebrity clients outside of the 'Only Girl in the World' singer, Rihanna.
Canadian artist Grimes, Elon Musk's partner, joined Roc Nation back in 2013. When she joined the entertainment group she compared it to joining the X-men.
In 2014, Detroit rapper Big Sean joined the Roc Nation team. He left Kevin Liles and the KWL Management team for the bigger world that Roc Nation had to offer.
Texas rapper Megan Thee Stallion joined Roc Nation for management in September 2019 due to her huge success and gain in popularity. However, in March 2020 she ran into problems when her label, 1501 Certified Entertainment, tried to prevent her from releasing new music.
This move appeared to be backlash for signing the management deal with Roc Nation. She ended up having to go to the courts to resolve the problem with 1501 and they were ordered to let her release music.
Other clients of Roc Nation include Meek Mill, T.I., Nick Jonas, and Willow and Jaden Smith.
Why Rihanna Joined the Team
It was in 2010 that Rihanna left her manager, Marc Jordan, to be represented by Roc Nation instead. Why did she make that move though?
Well, Riri was already signed onto Jay-Z's Def Jam label and had been working with him since the beginning of her career in 2005. Although she had been very successful under Marc Jordan's management, she had won GRAMMYs working with Jay-Z. 
It makes sense that she would not only want to be signed to his label but that she would also want his team representing her. At the time of the management switch, Rihanna said that she is "so excited to take this next step in my career."