Not many people can say that they have met Beyoncé, never mind that they are her exclusive makeup artist. But then again, not many people are Sir John: the legendary makeup artist who has been creating beautiful looks for more than two decades.
Sir John Barnett is Beyoncé's award-winning makeup artist. The pair met in 2010 at Tom Ford's womenswear show and just one year later Sir John — who is also an activist — signed a contract to be Beyoncé's exclusive makeup artist.
The makeup artist and industry icon, who is something of a celebrity in his own right, works closely with an assortment of A-list celebrities. Here's everything you need to know about how he came to be Beyoncé's makeup artist, what his go-to products are, what else he does, and who else is on his extensive client list.
Who Is Sir John and What's In His Makeup Bag?
Sir John Nicholas Barnett was born in upstate New York in 1980 and began taking art classes at the age of six. He grew up in Buffalo and studied Art History in an Atlanta college before dropping out due to financial constraints.
Soon after, Sir John got a job working at the MAC counter in Soho Bloomingdale's. He also tried his hand at visual merchandising in stores like Barneys, Gucci, and Bergdorfs. By chance, Sir John was invited to work with Pat McGrath at a Bryant Park show.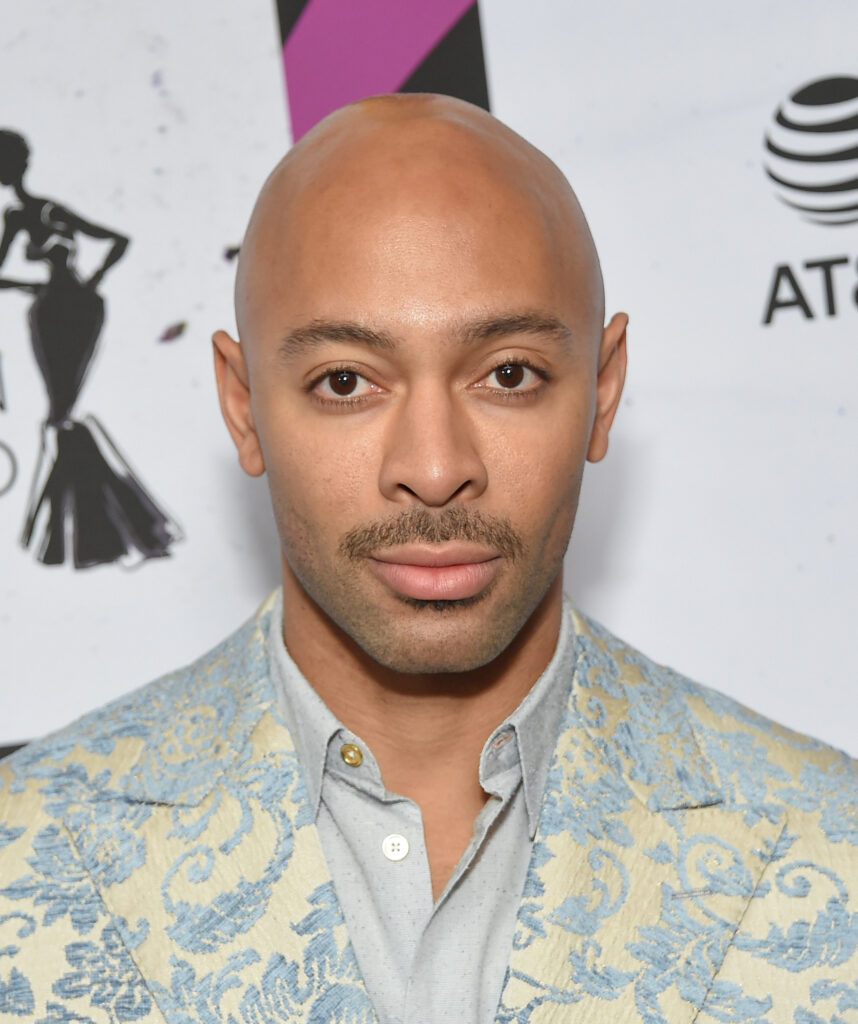 Once the show was finished, Pat invited Sir John to join her on the Italian leg of her show the following week. Some time into his working for Pat, Sir John met Charlotte Tilbury — this introduction would change the course of his life forever.
While working as Charlotte's right hand man, Sir John was also working as the makeup artist in residence at a Queen's strip club.
He keeps his private life private but on the odd occasion he shows off his long-term partner, William Harrison, and snaps of their idyllic relationship on his social media. The iconic MUA enjoys traveling, is fascinated by the world of interior design, and describes himself as a "foodie."
How Did Sir John Meet Beyoncé?
While working at Tom Ford's 2010 womenswear show as an assistant to the legendary Charlotte Tilbury, Sir John met Beyoncé. By chance, he ended up doing her makeup and the two got along so well that within a year he was signing on the dotted line to be Beyoncé's exclusive makeup artist.
He ceased all other engagements during the first leg of his contact with Beyoncé and he has enjoyed a whirlwind of a career since he met her. Sir John calls Beyoncé his sister but told Into The Gloss that "she's my client first." Beyoncé named her son after Sir, and if that doesn't sum up their relationship we don't know what will.
What Does Sir John Do?
You would think that being Beyoncé's makeup artist takes up all his time, but you'd be wrong. Sir John is a very busy man and he is quick to share his activities with his 455,000 Instagram followers.
Not only does he host his own masterclasses, but he has a handful of incredible projects that keep him on his toes. Sir John collaborated with W.Beauty to create a limited-edition 10-piece makeup line featuring liquid eyeshadows, an eyeshadow palette, lipstick, a highlighter stick, makeup brushes, cheek sticks, and nail lacquers.
He's also a brand ambassador and Consulting Celebrity Makeup Artist for L'Oreal Paris and acts as producer and mentor on Lifetime's American Beauty Star. Sir John also has some valuable collaborations under his belt, including The Lion King Limited Edition Collection and his Alleven Color Shield tinted spray.
By creating six bespoke beauty looks, Sir John has also realized his childhood dream by adding Barbie to his list of clients. Speaking of clients…
Sir John's A-List Clientele
As if doing Queen Bey's makeup wasn't enough, Sir John has an impressive resume. Some of Sir John's clients include Kim and Khloe Kardashian, Zendaya, Chrissy Teigan, Karlie Kloss, Jourdan Dunn, and Ashley Graham.
He has also been known to do the makeup for Naomi Campbell, Margot Robbie, Mary J Blige, Erykah Badu, Iman, Serena Williams, Joan Smalls, and Celine Dion. While he may not be a knight in the typical sense of the word, Sir John is makeup royalty.