Kris Jenner is famously known as a media personality and for her family's hit reality show Keeping Up with the Kardashians. She is the mother of Kourtney, Kim, Khloe, and Rob Kardashian, as well as Kendall and Kylie Jenner.
Kris Jenner became rich from her family's hit reality show Keeping Up with the Kardashians, which premiered on Oct. 14, 2007 and she later became an executive producer of. She also gets cuts from managing her children's businesses and other brands.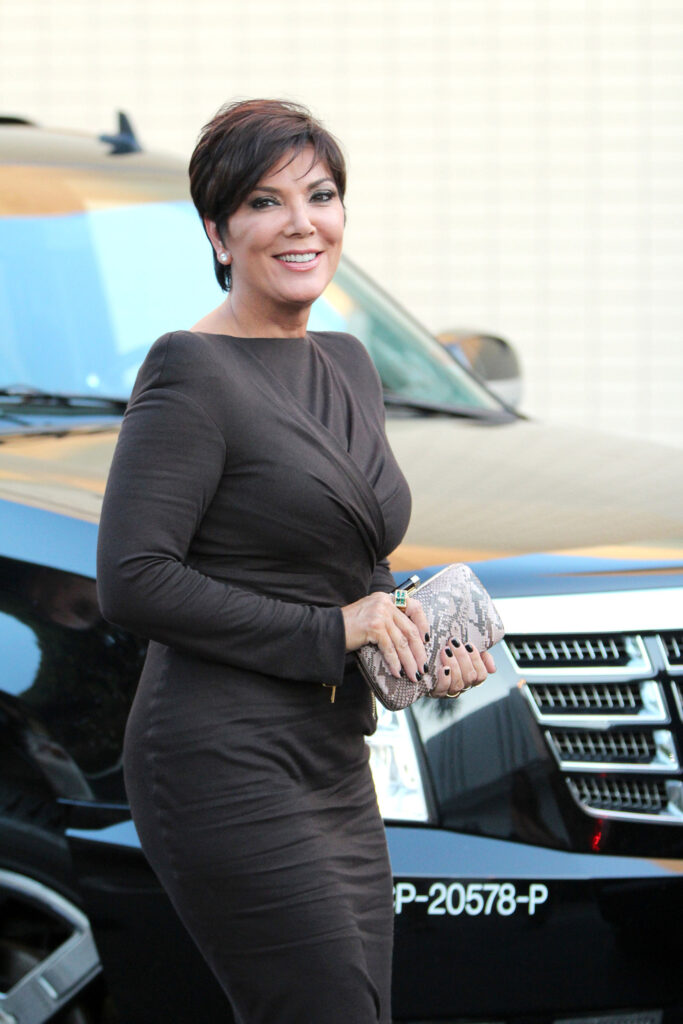 Here are more interesting facts about Kris Jenner you will love to know:
Who is Kris Jenner?
Kris Jenner was born Kristen Mary Houghton on Nov. 5, 1995 in San Diego, California. Her parents got divorced when she was only seven years old but her mother later got married to Harry Shannon, moving the family to Oxnard, California.
Three months later, Shannon's business partner reportedly took off with all the company's money, and the family had to move back to San Diego.
Kris Jenner graduated from Clairemont High School in 1973 and got a job as a flight attendant on American Airlines for about a year in 1976.
Who Did Kris Jenner Marry?
Kris met Robert Kardashian when she was 17 years, later marrying him in July 1978 when she was 22. When she met Robert Kardashian, he was an attorney. They had four children. After several years of marriage, they got divorced in 1991.
After one month of her divorce from Robert, she married retired Olympian, Caitlyn Jenner. They welcomed two daughters and divorced after over 20 years of marriage after Bruce Jenner came out publicly as transgender.
Currently, Kris Jenner is in a relationship with Corey Gamble. Kris and Corey reportedly met through mutual friends at Tisci's 40th birthday in Ibiza. The pair have been together since.
Who are Kris Jenner's Children?
Kris Jenner is also famous for having a large and famous family. She has four children from her marriage to lawyer Robert Kardashian: Kourtney Kardashian, Kim Kardashian, Khloe Kardashian, and Robert Kardashian.
She also had two children with Caitlyn Jenner: Kendall Jenner and Kylie Jenner. As of 2022, Kris Jenner has twelve grandchildren. She is the talent manager of Kim, Kourtney, Kylie, Kendall, and Khloe.
What is Kris Jenner's Net Worth?
Kris Jenner has an estimated net worth of $170 million, as of 2022.
How Much Does Kris Jenner Charge Her Daughters For Management Fees?
Kris is responsible for managing her six children's careers, giving her the nickname "Momager." She gets a 10% cut of every deal her daughters close and has been managing their business for over a decade.
When Did Keeping Up With The Kardashians Start?
Keeping Up with the Kardashians is a reality show that features the family's everyday life in their natural environment. It started on Oct. 14, 2007.
The success of the series led to additional spin-off shows, including Kourtney and Kim Take Miami, Kourtney and Kim Take New York, Khloe and Lamar, Kourtney and Khloe Take the Hamptons, Flip It Like Disick, Life of Kylie, Rob and Chyna, and Dash Dolls.
After 20 seasons of Keeping Up with the Kardashians, the family announced that they would end the show in 2021. Nearly a year later, however, the family returned to reality television for the Hulu series The Kardashians, which aired its first episode on April 14, 2022.
Is Kris Jenner an Author?
In 2011, Kris Jenner wrote and published a book titled All Things Kardashian. The book contained details of her life and friendship with Nicole Brown Simpson. It also included the O.J Simpson trial, including her late ex-husband Robert Kardashian.
Kris also shared personal stories of her and her children's lives, revealing what it was like while married to Robert Kardashian. She also wrote a cookbook where she shared some of the Kardashian-Jenner's favorite meals, titled In The Kitchen With Kris. She has written over 70 recipes for different meals.
Is Kris Jenner an Only Child?
Kris Jenner has a younger sister named Karen Houghton, who lives in San Marcos, California. Kris and her sister were raised by their mother, Mary Jo Campbell, in San Diego after divorcing their father. Not much is known about Kris Jenner's sister, although she did undergo plastic surgery to look like her famous sister.
Karen and Kris had issues when Kris was reportedly accused of not visiting her sister in the hospital on her 60th birthday. Their relationship hit a low in 2018 until 2019, when the issue was resolved.