Reese Witherspoon has been gracing the silver screen for quite a long time already, but her vibrancy just never gets old. And that's why many love her! She wears many hats–actress, producer, entrepreneur, author–is mother one of them?
The Legally Blonde actress has three kids, Ava Philippe, Deacon Philippe, and Tennessee Toth. Ava and Deacon were born in her previous marriage to Ryan Phillippe. Tennessee is the product of her second marriage, to Tim Toth.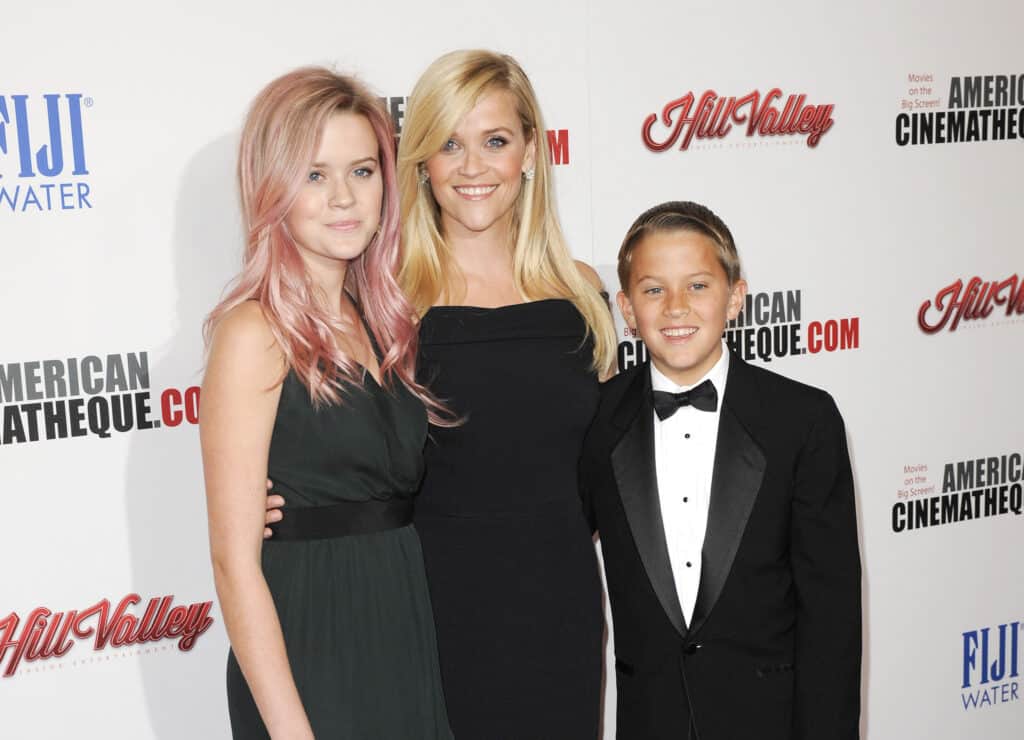 Reese Witherspoon loves sharing photos of her kids on her Instagram profile. Here is everything we have about Reese Witherspoon's three children.
When did Reese Witherspoon have children?
Reese Witherspoon loves spending quality time with her three children, and she never fails to show us on her Instagram page how much she adores them.
Reese met Ryan in 1997 at her 21st birthday party, and got engaged within a year after that. They were co-stars in the movie Cruel Intentions, which came out in 1999. The couple tied the knot in Charleston, South Carolina shortly after the movie premiered.
They welcomed their daughter, Ava Elizabeth Phillippe, on September 9, 1999, and their son, Deacon Reese Phillippe, on October 23, 2003.
However, three years after the birth of their second child, Reese and Ryan announced their separation on October 30, 2006, and their marriage ended in 2007. The exes both claim that the cause of their breakup was that they married too early.
In 2010, Reese began dating talent agent Jim Toth, and they got married on March 26, 2011. Reese and Jim welcomed a son, Tennessee James Toth, on September 27, 2012. 
Ava Elizabeth Phillippe
Ava Phillippe is Reese Witherspoon's oldest child and the first with her ex-husband, Ryan Phillippe. Ava Phillippe is a gorgeous lady and a carbon copy of her mother.
She starred in the lookbook for Rodarte's Fall/Winter 2018 collection with Chloe and Halle Bailey. She is also the face of her mother's clothing and lifestyle line Draper James.
Reese Witherspoon's lookalike has one million followers on her Instagram page. Ava is a talented photographer, sketch artist, and sculptor and posts photos of her sketches on her Instagram.
Ava is a student at UC Berkeley. Reese confessed to Ellen DeGeneres, "It's weird when your children go away to college. It's hard. I never imagined how it felt for my mom."
She added, "I might have gone into her empty room, laid down on her bed, and cried." Watch the interview here: 
She is very outspoken and uses her social media to fight for what she believes in. After the Las Vegas shooting tragedy in 2017, Ava gave her opinion on the incident.
In 2022, she opened up about her thoughts on sexuality on her Instagram.
She's completed most of her degree, and fans and loved ones are anticipating what she'll do after college. While Ava has not made any official announcements of having an interest in entering show business, it won't be a surprise if she would at some point.
She may be a celebrity kid, but she's just like a typical college student figuring out her way into adulthood. In an interview with E! She explained:
"I'm not so sure on where I'm going yet. That's kind of what I'm trying to figure out in this stage of my life, what's the right fit for me and what's going to do the best for others within that context, and what can I be most impactful with."
Deacon Reese Phillippe
Deacon Reese Phillippe is Reese's second child with Ryan Phillippe. Deacon's middle name is the same as his mother's. As mentioned in another post, Reese Witherspoon's full name is Laura Jeanne Reese Witherspoon. Surprisingly, Reese is her mother's maiden name.
Deacon likes music; his debut single, "Long Run" was on the iTunes' Top 20 charts in 2020. In an interview with Interview Magazine, he talked about the breakthrough moment when he realized that music was going to be his thing.
"When I was listening to the radio in the car with my dad, something just clicked. I realized there's more to making music than just being a vocalist and that a lot of times, it's the production that makes me feel something."
Deacon doesn't post as much on his Instagram, but he pops up on his dad's account here and there. 
Tennessee James Toth
Tennessee James Toth is Reese's youngest child. He is the first and only child with her husband, Jim Toth. Tennessee shares the same middle name as his father's first name.