Powerhouse Hollywood actress and producer Reese Witherspoon has wowed fans all over the world by her ascent in the entertainment industry since her 1991 screen debut. But where did she grow up?
Laura Jeanne Reese Witherspoon was born in March 1976 in New Orleans, Louisiana but she grew up in Nashville, Tennessee.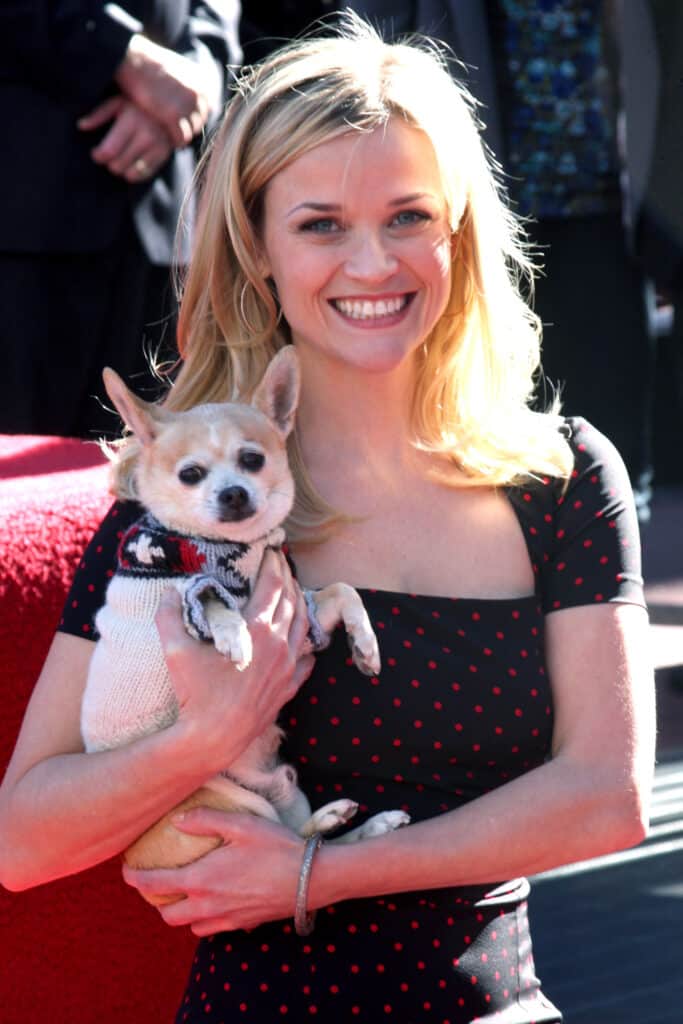 You would also love to know these other facts about the American actress.
Reese Witherspoon's Childhood
Although she was born in the US, she had spent about four years of her life in Wiesbaden in Germany.
Reese's father was a doctor serving the US Air Force at the time, and it required that he and his family stay in Germany for a few years. The family moved back to the United States to settle in Tennessee.
Nashville became Reese's hometown then, and it molded her to be the woman she is today. She keeps wonderful childhood memories of growing up in the South, which she also shared in her book, Whiskey In A Teacup. Also, her grandparents have been a big part of her life since her childhood.
Who Are Reese Witherspoon's Parents?
Reese Witherspoon was born to mother Betty Reese and father John Draper Witherspoon. Betty Reese was born on August 18, 1948, to Emmett Tom Reese and Laura Jeanne Evans at Harriman, Tennessee, in the US.
Her full name is Mary Elizabeth Reese, and this name was given to her after her grandmother. She married John Witherspoon on March 21, 1970. Their union birthed them two children, Reese Witherspoon and John D. Witherspoon. 
Betty Reese Witherspoon is an accomplished nurse and educator and holds a Ph.D. in pediatric nursing. Her husband, John Witherspoon, was born in Georgia, in the US, on 1st April 1942. His parents were William James Witherspoon (1917-2000) and Dorothea Anne Draper (1917-2003).
For years, Reese's parents lived separately due to Betty Reese filing a lawsuit against John Witherspoon after he had married a woman ten years younger than his age. They got separated in 1996, even though they're still married legally.
Iconic Roles Played By The Award-Winning Actress
Reese's acting career journey began at a young age. She started her acting career as a teenager in 1991, making her big-screen debut.
Reese Witherspoon was featured in The Man In The Moon, where she played a teenage girl, about 14, acting like a tomboy. Her natural talents in the movie gained a lot of positive feedback from viewers and the general audience.
Yet another move in her acting career was made in 2001, which was considered a major breakthrough for her. Witherspoon had played the role of Elle Woods in the comedy Legally Blonde.
This was a career turning point for sure, gaining her the recognition of being a bankable lead actress in Hollywood.
Reese's appearance in several incredible movies has given her global recognition in the movie industry and beyond. Here are just a few of her most notable performances:
Fear (1996) with Mark Whalberg
Cruel Intentions (1999) with Ryan Philippe, whom she married in the same year
Sweet Home Alabama (2002)
Walk The Line (2005) with Joaquin Phoenix; her performance as June Carter Cash earned her an Academy Award win for Best Actress
Wild (2014) where she was nominated for Best Actress in the BAFTA Awards and the Academy Awards
Relive her Oscar moment here: 
Random Facts About Reese Witherspoon
Reese has been married twice. Her first marriage was to Ryan Phillipe (1999 to 2008), with whom she has two children, Ava Elizabeth Phillipe and Deacon Reese Phillipe.
Reese Witherspoon got married again in 2011 to the talent agent Jim Toth. They welcomed a son, Tennessee James Toth, on September 27, 2012.
The actress studied at Stanford University, studying English Literature but didn't complete her studies there. After freshman year, she left to begin her acting journey and pursue it entirely in 1996.
The name Reese is originally her mother Betty's maiden name.
Her famous exes include Chris O'Donnell and Mark Whalberg. She co-starred with "Marky Mark" in the movie Fear in 1996.
She founded Hello Sunshine, a media company, and Draper James, a clothing line for women.
She's also an author of two books: Whiskey In A Teacup and Busy Betty. The latter is a 40-page picture book for children.
Reese Witherspoon and her ex-husband, Ryan Phillippe, are on the same page with co-parenting their two children, Ava Elizabeth Phillippe and Deacon Reese Phillippe. Reese loves to share photos and videos of her children and family on her Instagram page, and we can't get enough of them.