With a last name like Bezos, you have probably wondered if Jeff Bezos is Greek or if his family has a Greek background?
Jeff Bezos isn't Greek. His last name does end with the letters "o" and "s" which is a very common combination of letters in Greek. Bezos was actually born as Jeff Preston Jorgensen. When he was four years old, his last name was changed to Bezos.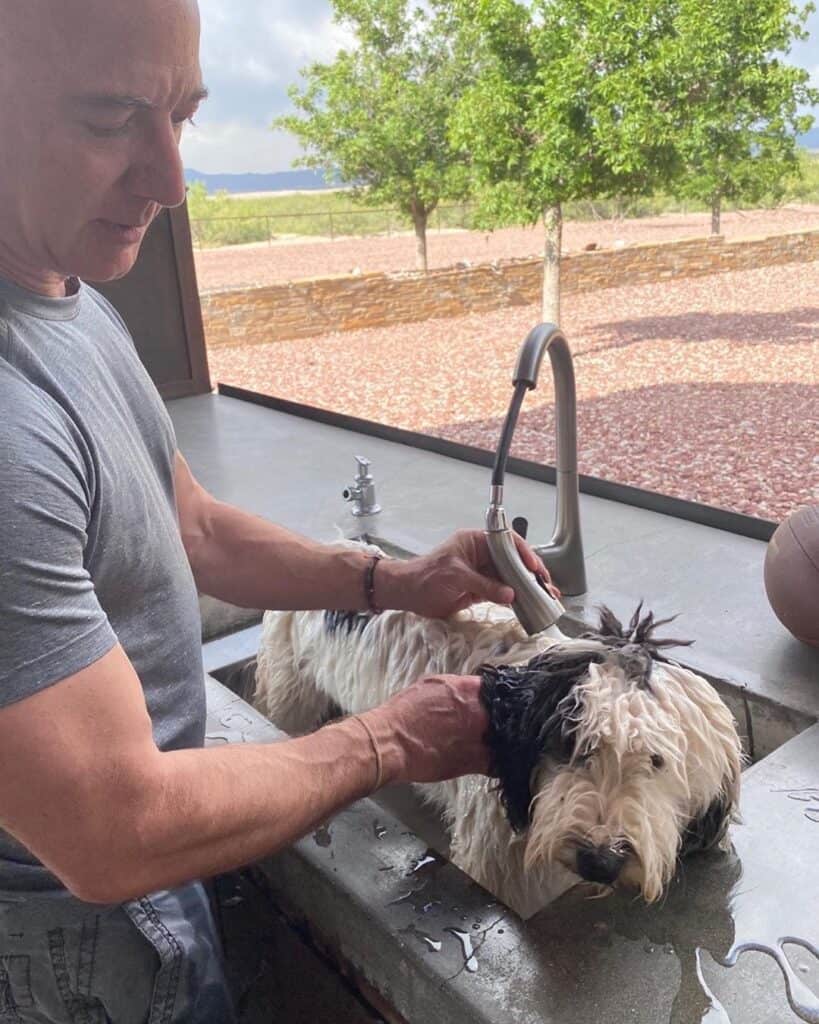 Scroll down to learn more about who Jeff Bezos' parents were, why his name was changed, and the origins of his surnames.
Who Were His Parents?
Bezos was born on January 12, 1964 in Albuquerque, New Mexico. His parents were seventeen year old Jacklyn Gise and eighteen year old Ted Jorgensen. Neither of them are Greek.
When the teen pregnancy was discovered, Jacklyn and Ted married hastily, but seventeen months later they were divorced.
After his parents divorced, Jeff's father eventually disappeared from his life. The last time they saw each other was when Jeff was three years old. The two never had a relationship and there is a possibility that this had some effects on Jeff's personal identity.
Although his father was in his life until he was three, when asked about the man in a Wired interview, Jeff stated "I've never met the man."
Bezos' biological father didn't know he was even the dad of the famous billionaire. You can watch the below Inside Edition interview with Ted Jorgensen by following the below YouTube link.
Why Did He Change His Last Name?
If Jeff Bezos was born Jeff Jorgensen, why exactly was his last name changed? That is actually very easily explained.
In 1968, Jacklyn Gise remarried to Miguel "Mike" Bezos. Mike Bezos was a Cuban immigrant to the United States. When Jacklyn married him, he adopted Jeff as his own son and Jeff's last name was changed from Jorgensen to Bezos. This means that the "Bezos" last name is probably of Spanish origin, not Greek.
But what about the origins of his birth father's last name, Jorgensen, and his mother's last name, Gise?
Origins of the Jorgensen Last Name
As mentioned above, Jeff Bezos' biological father's last name is Jorgensen. The last name Jorgensen is extremely common in Scandinavia, although it is spelled a little differently due to the differences between English and Scandinavian languages.
On the Statistics Denmark website, you can see that Jorgensen is the tenth most popular surname in the country. It is similar in Norway.
This means that it was highly likely that Jeff Bezos' ancestors on his father's side probably immigrated from Scandinavia, which is much further north from the Mediterranean country of Greece.
The Origins of the Gise Surname
Jeff Bezos' mother is Jaclyn Gise although her last name has now been changed to Bezos. The Gise surname is most likely of French or German origin.
However, it would have been spelled differently in those countries. Gise is the English spelling of the surname and it first appeared in England around 1066.
This means that Jeff Bezos' ancestors on his mother's side probably immigrated to the United States from England at some point in time.
Although, it is wholly possible that somewhere back in his genealogy, Jeff Bezos could have ancestors from Greece.
It is clear through looking at his parent's and their genealogy that he is genetically of Northern European descent. Even the last name Bezos, which he was granted by his adoptive father, is not of Greek origins. Bezos is most commonly a last name in the country of Spain.