Jeff Bezos is one of the richest men on earth and is often the richest man on earth, although he competes for that position with Tesla founder Elon Musk. What kind of personality type does a man that rich have?
Jeff Bezos has never publicly filled out a personality test, nor has he publicized any results of personality type tests. However, one can figure out a lot about his personality type from his behaviors.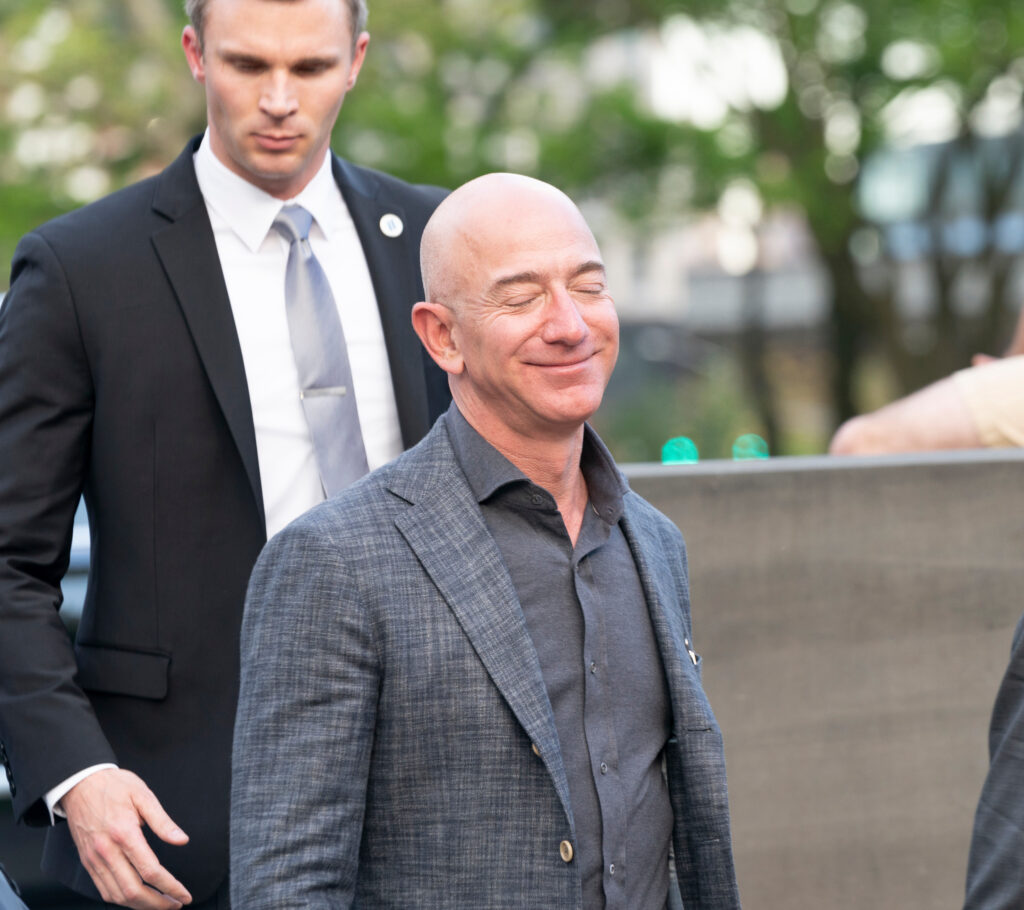 Jeff Bezos is undoubtedly incredibly wealthy, and he has used many tricks to get into the position he is in today. However, people are split on whether or not he is a genius or someone exploiting his workers.
Personality Traits
Vox has reported extensively on why personality type tests such as the popular Myers-Briggs Type Indicator test are not the best way to judge someone's character, claiming that these sorts of personality tests create false binaries of how people are.
In fact, most people who take personality tests twice at different points in their lives will receive a completely different result each time!
Instead, it is best to go the old-fashioned route and simply judge someone's character based on their actions and how they behave in the world.
So, what do Jeff Bezos' actions tell us about the kind of person he is?
He's certainly a risk-taker, as he took a risk when he founded Amazon in 1994 out of his garage. It could have completely bankrupted him, but instead, the company became the largest online retailer for, well, basically everything you can imagine.
Jeff Bezos could also be described as an innovator.
For example, Amazon was originally just supposed to be an online book retailer. Still, Jeff Bezos opened it up to sell a more comprehensive selection of products to bring in more profit.
He's also competitive in business, constantly pushing himself and his company to dominate the market in new ways. Business Insider reported that Jeff Bezos told employees to consider competitors in a unique way, saying, "Amazon should approach these small publishers the way a cheetah would pursue a sickly gazelle."
However, that competitive nature can have its downsides; as the same article reports, he's often insulted and berated employees who do not do things his way, saying things like, "If I hear that idea again, I'm gonna have to kill myself."
Amazon and Controversies
One does not become one of the wealthiest men in the world out of kindness. In fact, there have been numerous instances at Amazon warehouses that speak on Jeff Bezos' character more than any personality test could.
For instance, VICE News reported that ambulances were called to Amazon warehouses over 600 times in a period of three years, a shockingly high number.
One union officer spoke on the frequency of calls, saying, " Hundreds of ambulance callouts, pregnant women telling us they are forced to stand for ten hours a day, pick, stow, stretch and bend, pull heavy carts, and walk miles—even miscarriages and pregnancy issues at work. None of these things happen in safe, happy working environments."
These issues have been reported at many Amazon warehouses, as workers are pushed to the breaking point to meet packing quotas.
Another controversy came when it was revealed that many Amazon workers must urinate in bottles as they are given insufficient bathroom breaks. The Verge reported on the story, as Amazon initially denied that workers had to do this but rescinded their denials when faced with internal documents that proved the veracity of workers' claims.
This "pee bottle" controversy took place during a groundbreaking union battle at one of Amazon's warehouses in Bessemer, Alabama, where workers were organizing to form a union. Their aims were, among other things, to improve working conditions and create a less arbitrary dismissal process.
Net Worth and Wealth
While all these issues are occurring, Jeff Bezos remains one of the wealthiest people in the world. His net worth is almost impossible to comprehend at $185.1 billion, according to Forbes.
Although Jeff Bezos announced his plans to step down as the CEO of Amazon in 2021 and become the executive chairman, he still earns massive amounts of income from the company.
Just what can Jeff Bezos do with all that wealth?
Well, he could buy 64,400 Bugatti Chirons, 1,932 diamond-encrusted skulls, buy 9.6 billion doses of the coronavirus vaccine, or you know, end hunger in the United States — seven times over.
If you had that kind of money, what would you do?