Jeff Bezos is an American investor, entrepreneur, and media proprietor, best known for being the founder and CEO of the multinational technology company, Amazon. Amazon focuses on e-commerce and can be considered the "middle man" between retailers on the platform and the millions of consumers that buy products on the website. Jeff Bezos is one of the richest people in the world according to Forbes and is estimated to have a net worth of over $190 billion.
Jeff Bezos is known for asking job candidates what their SAT score was, in order to determine whether or not they are qualified for a job. Despite this interview question, Jezz Bezos' SAT score is undisclosed but we do know that he graduated as valedictorian from high school and had a 4.2 GPA in college.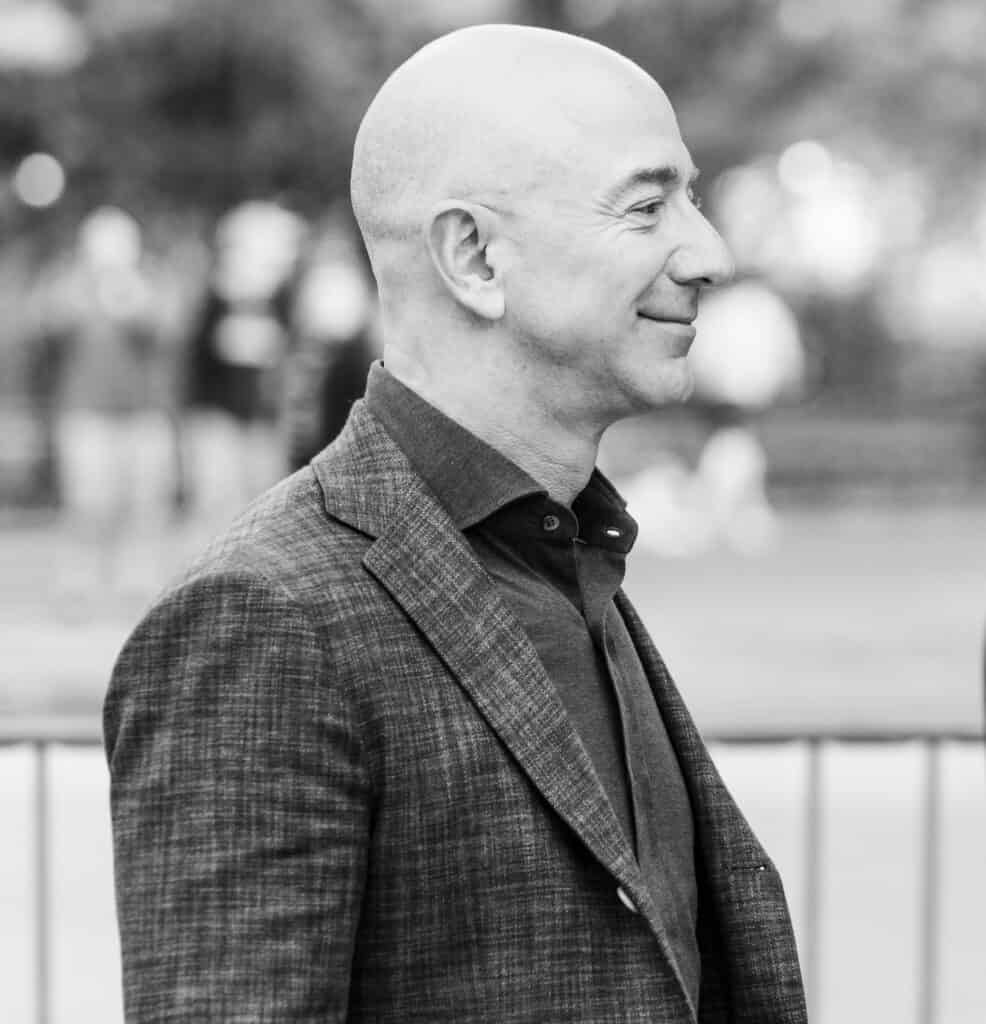 Jeff Bezos has received a ton of criticism throughout the years, from his mannerisms to the way he goes about his life, to judgments about his company, Amazon. One thing is for certain though- Jeff Bezos had a vision for a massive e-commerce website that would one day take over the world, and he turned it into a reality.
From a Vision To Reality- Jeff Bezos The E-Commerce Mogul
Jeff Bezos was born in Albuquerque, New Mexico to a teenage mother, Jacklyn Jorgensen, and his father, Ted Jorgensen, his parents marrying in less than a year of Jeff being born. The couple separated when Jeff was four years old, and his mother married a Cuban immigrant named Mike Bezos.
As a child, Jeff Bezos was always interested in how things worked, and could frequently be seen turning his parents' garage and house into a laboratory. As a child, Jeff was also rigging electrical parts around the house.
When Jeff was a teenager, the family moved from New Mexico to Miami, where he found his passion for computers. He graduated as the valedictorian of his high school and even started his very first business during his high school years called the Dream Institute, which was an educational summer camp for fourth, fifth, and sixth graders.
Jeff Bezos attended Princeton University for his undergraduate career and graduated summa cum laude in 1986 with a Bachelor's degree in computer science and electrical engineering.
Bezos worked at several firms on Wall Street after graduating from Princeton University and in 1990, became D.E. Shaw's youngest vice president, only four years after graduating.
Jeff Bezos made the risky decision of quitting his job in 1994 and moving to Settle to work on a vision for an e-commerce venture. He wanted to unlock the potential Internet market by opening his own online bookstore.
In the summer of 1995, Jeff opened his website, Amazon.com, and asked his friends to test out the site and give him their thoughts. In the first month of the website being public, Amazon.com sold books across the nation and in 45 other countries, and within two months, the company sales reached $20,000 a week.
In the following years of Amazon.com, Jeff Bezos made the decision to expand the products available on the site to CDs videos, and later, clothes, electronics, and toys.
Amazon flourished and went from $510,000 annual sales in the mid-1990s to $17 billion in 2011. The site continues to be a massive e-commerce platform and contributes to a huge percentage of products being sold in today's day and age.
Amazon.com is only growing and continues to expand with more products available to consumers at their fingertips.
Jeff Bezos and His Intelligence
One of Jeff Bezos' interview tactics was simply asking his candidates what their SAT score was because he has always believed that a candidate's ability to be a strong leader and good employee was paralleled to their intelligence levels.
Although his personal SAT score is undisclosed, it can be assumed that his score was probably quite high, with the number of academic milestones Jeff reached during his adolescent years. However, many have argued that SAT scores are not an accurate measure of intelligence.
Bezos was enrolled in a gifted and talented program as a child, and his teachers had always recognized his potential. However, his teachers have mentioned that he "wasn't particularly gifted in leadership", so maybe high intelligence levels aren't linked to being a good leader as Bezos has previously suggested.
Jeff Bezos had a GPA of 4.2 at the time of graduating from Princeton University, but both his SAT scores and IQ are not available.