Priyanka Chopra is a beauty queen, style icon, actress, and author. Time has even named her as one of the 100 Most Influential People in the World with Mark Zuckerberg, Nicki Minaj, and Leonardo DiCaprio. She has reigned supreme in her celebrity but is she a real-life princess?
The Miss World winner is not of royal descent but was born into an academic, middle-class Indian family in the Bihar state. Her parents both served as medical doctors in the armed forces.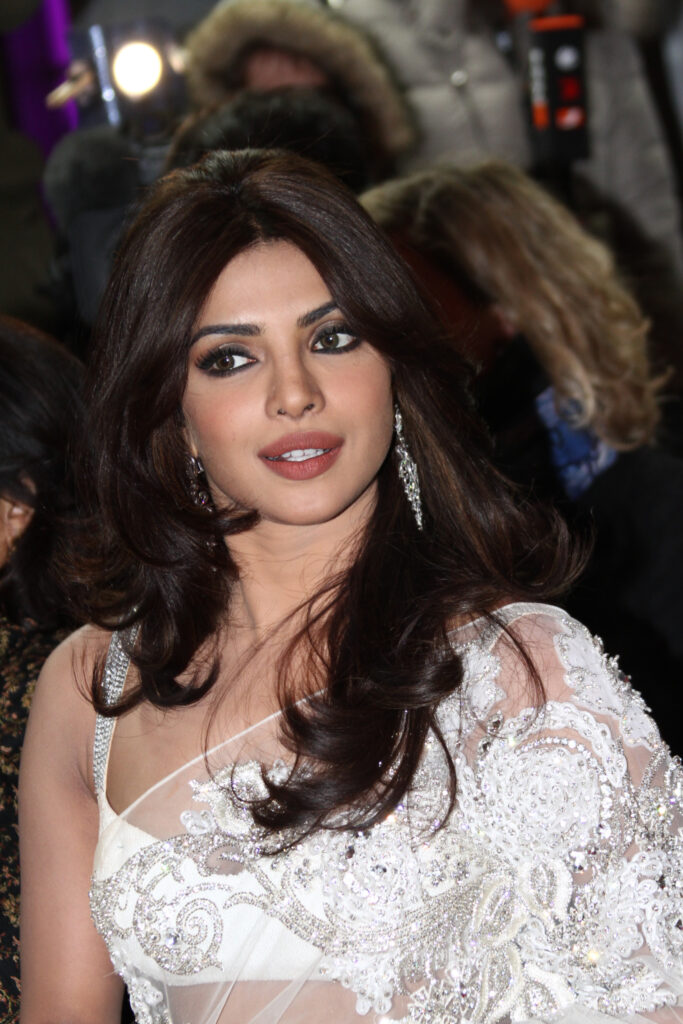 Early Life
Due to the nature of her parent's job, her family moved around India to the places they were stationed in. Her father, Ashok, is a Punjabi Hindu from Ambala, and Madhu, her mother, is from Jharkhand and the eldest daughter of a Congressional official—Dr. Manohar Akhouri.
She has a younger brother, Siddarth, who is seven years her junior and whom she is very close with.
Deep Fundamentals had her as a guest and the former Miss World shared that with having parents as doctors, you grow up in hospitals, nurses are your best friends, and you didn't want to follow in their footsteps but was still academically inclined, loved physics, math, and wanted to pursue aeronautical engineering.
Her high school years were spent in America. She returned to India when she was 16 years old. Young Priyanka wanted to apply for a scholarship program in Australia and had her photos taken. The photographer commented that she was very pretty and took more shots.
Her mother took her photographs and entered her in the Femina Miss India competition, where she won second place to represent India in the 2000 Miss World competition. Priyanka's lucky streak continued as she won the pageant in London at the age of 18 years old.
Bollywood Royalty
Many doors opened for Chopra after her triumph at Miss World with numerous endorsement deals, including the world of acting in Bollywood. Having no acting experience, she was told by her father to give acting a shot for a year, and if she didn't succeed, she could just go back to college.
As written on Empire, the young beauty title holder made her acting debut in 2002 in a film called Thamizhan and appeared for the first time in Bollywood in The Hero: Love Story of a Spy which was released in 2003, opposite Sunny Deol and Preity Zinta.
By 2004, she received her first Filmfare Best Female Debut Award and became the second woman to win the Filmfare Best Villain Award for her role in Aitraaz opposite Akshay Kumar in 2005.
Acting worked out for her and she has starred in over 20 movies in India alone.
Making It in Tinseltown
The Unicef Goodwill Ambassador had her breakthrough role in American television as Alex Parrish in ABC's Quantico, which ran from 2015 to 2018. She also became the first South Asian to win a People's Choice award twice.
Over the years, Priyanka has established herself as an A-lister in Hollywood, starring in several films like The Matrix Resurrections with Keanu Reeves, and Baywatch with Dwayne Johnson.
With a blossoming film and TV career in the United States, she caught the public's eye even further when there were dating rumors with the youngest member of the Jonas Brothers, Nick Jonas, when they attended the 2017 Met Gala in the Big Apple.
They didn't date for long, getting married in December 2018 with two ceremonies to honor both their cultures. They then welcomed their first child, a daughter named Malti Marie on Jan. 23, 2022, via surrogate.
She was also ranked #97 in Forbes' The World's 100 Most Powerful Women. Being popular in India and America is an impressive feat for a South Asian and Priyanka worked hard to have the best of both worlds. 
High Society
With a Miss World title, a rock star for a husband, and an acting, and modeling career—Priyanka has accumulated a vast fortune and has made friends with many wealthy and affluent people globally.
She is good friends with Meghan Markle and even attended her wedding in 2018 to Prince Harry. There were reports that the Suits actress and Chopra had a rift because Meghan couldn't return the favor by attending the Indian actress' wedding to Nick Jonas. This was dismissed by Priyanka, however, in her appearance at the show Watch What Happens Live with Andy Cohen.
Aside from royal weddings, Chopra also attended Wimbledon in 2021 to watch the women's finals, and, in 2022, an exclusive event for Bvlgari, which she is a brand ambassador for along with Anne Hathaway and Lisa of Blackpink.
Mashable wrote that she is part of the new Bvlgari Eden: The Garden of Wonders collection, a high jewelry gala event in Paris.
Priyanka Chopra may not have been born with a silver spoon in her mouth but she managed to move in the best circles in the world, all while remembering her humble roots. She is like a princess in many ways in the hearts of the Indian people who she continues to make very proud.