When asked what he thought about a gay Spider-Man, Tom Holland said he is open to the idea as he believes that the Marvel Cinematic Universe will represent more diverse characters in the future. Fans look forward to this, but many wonder if the actor is gay in real life.
Tom Holland is not gay. His dating history consists of only women and he has not made any statements about his sexuality.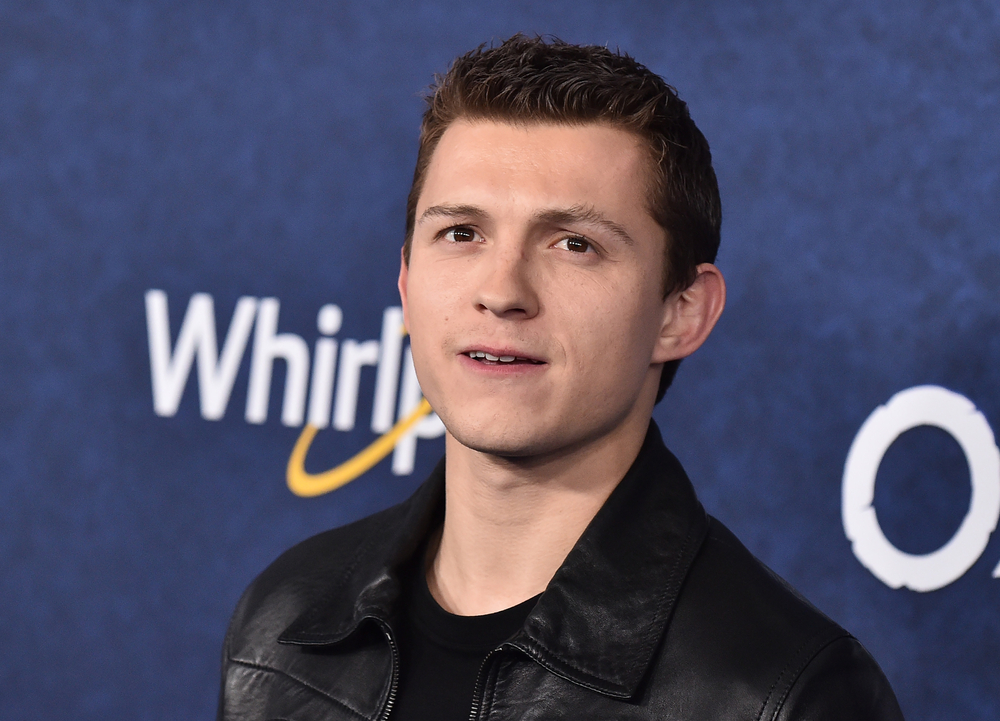 Although he once alluded to Jake Gyllenhaal as "husband goals," it was clearly just a humorous way of greeting the actor a happy birthday. Let's look further into Tom Holland's personal life – scroll for more.
Does Tom Holland have a girlfriend?
So it's already established that Tom Holland is not gay or bisexual (as far as we know) – but is he in a relationship, though? 
Tom Holland is currently in a relationship with Spider-Man co-star, Zendaya. After meeting in 2016 when they were cast together for Spider-Man: Homecoming, rumors were abuzz about the two being more than friends. Zendaya plays Michelle "MJ" Jones in the current MCU iteration of Spider-Man.
They kept their romance hush-hush for a few years until paparazzi photos of them having dinner late at night and kissing inside a car came out in 2021. Since then, both of them have become a little bit more open about their relationship, but only to a certain extent.
Looks like Tom Holland and Zendaya are not the type of couple who would publicly gush about each other every chance they get. Although their chemistry is palpable on-screen and in the interviews they do together, they rarely discuss their relationship in detail.
Instead, they express their affection through thoughtful social media posts, like Zendaya's birthday greeting to Tom and Tom's "proud boyfriend" moment during the Dune red carpet premiere.
Zendaya and Tom Holland: Who's taller?
Looking at their many photos together (on the red carpet and in real life), it's not difficult to see that there is a difference in Zendaya and Tom Holland's heights. The short answer is: Zendaya is taller than Tom by nearly 3 inches.
Zendaya towers at 5'10 ½" while Tom stands at 5'8". When Zendaya is not wearing heels, the height difference is already obvious, and even more so when she's all dressed up at red carpet events. Tom doesn't mind this at all, and the couple has addressed this question in an interview with SiriusXM.
They have even joked about their height difference in other interviews, which has helped break the stereotype that men must be taller than the women they are in a relationship with.
Who has Tom Holland dated?
Curious about Tom's former girlfriends before dating Zendaya? Look no further. (Kudos to Pop Sugar for coming up with a definitive list.) We've picked out some of his former flames and, as a fun addition, we searched out their heights to see if Tom is into taller women or if Zendaya is the exception. 
Nadia Parkes
None of them confirmed nor denied the dating rumors, but Nadia made a couple of intriguing appearances on Tom's Instagram in 2020. Nadia Parkes is a British actress who is known for her role as Claire Clairmont in the TV series, Doctor Who. According to her IMDb bio, her height is 5′ 5¾" (1.67 m), making Tom taller than her by over 2 inches.
Olivia Bolton
Olivia and Tom were reportedly dating in 2019-2020. Olivia Bolton is not a celebrity nor an actress, and her affiliation with Tom was the only reason her identity became known publicly.
They were longtime family friends before dating, and remain to be good friends post-breakup. Olivia is listed to be 5 feet 7 inches tall, which makes her just an inch shorter than Tom.
Elle Lotherington
Elle was Tom Holland's girlfriend when he was starting out in Hollywood. They were reportedly childhood sweethearts who were already dating for a long time before Tom became famous. Elle seems to be involved in movies as well, but behind the camera: her IMDb profile and her Instagram bio both say she's an Assistant Director.
Elle stands at 5 feet 6 inches, so she's shorter than Tom when she's not wearing heels.
The Verdict
In conclusion, Tom Holland is not gay or bisexual but he's very much open to the idea of Peter Parker being gay as a possible future of the character. He's not married (yet), but is dating Zendaya for a while now. He is shorter than her, but that doesn't get in the way of their romance.
Tom Holland has dated a few women in the past, whose heights seem to fall into the average range. So if he has a "type," then that would be it and Zendaya seems to be the exception.