Thomas Stanley Holland is an English actor from Kingston-upon-Thames, Surrey, United Kingdom. Born on June 1, 1996 and the eldest of four children, he took the world by storm through his iconic portrayal of Spider-Man. 
The Marvel superstar studied at Donhead, a Catholic preparatory school in Wimbledon, and went to Wimbledon College for higher education before enrolling in a two-year course at the BRIT School for Performing Arts and Technology in Croydon.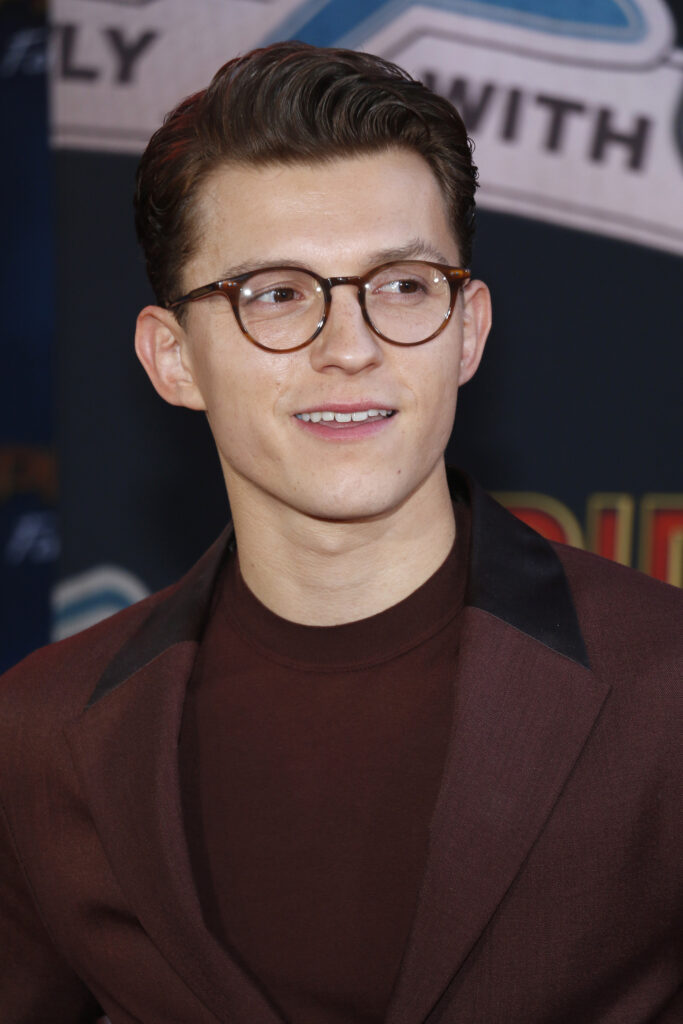 BRIT School Experience
Holland studied theater at The BRIT School, sharing in his interviews that what he learned the most about college was that everyone is different, unique, and could just be themselves. At the time he started his training there, he was on tour for a movie which made him very nervous about how things would turn out. However, The BRIT School was his safe space and a home away from home and where he could be with his friends.
Tom revealed that no matter what class anyone was in, it was a closely-knit community where people would help one another. In particular, the advantage of the curriculum was that the courses overlapped—if one took film-making, they could collaborate with music students to compose music for film projects, for example.
It was the perfect place to learn new ways of life, interact with a diverse group of people, and be a well-rounded adult. For 16-18-year-olds in London, it was a special place because they were guided by the teachers who would encourage the students to do great things. What also makes the students special is their genuine effort to work hard and create incredible things together.
The BAFTA winner is not the only product of the reputable institution, however. Other famous alumni from The BRIT School include Adele, Amy Winehouse, and Leona Lewis.
Film Debut
Before becoming Peter Parker, Tom debuted in The Impossible (2012), where he played Lucas—a young boy with his family on holiday in a Thailand resort tragically separated by a powerful tsunami. Based on a true story, the film follows Holland as he and his mother, played by Naomi Watts, struggle to survive the aftermath and reunite with their loved ones. His father was played by Scottish actor, Ewan McGregor.
Variety praised his performance, citing the young actor's live-action film debut as "Wonderful as a kind, somewhat short-tempered kid who has plenty of time to learn, setting the tone for similarly heartrending turns by young Joslin and Pedergast."
His performance earned him a London Film Critics Circle Award for Young British Performer of the year at the age of 16.
International Superstardom as Spider-Man
As a child, Tom loved Spider-Man and even had several costumes of the superhero. Little did he know that he would be following the footsteps of Tobey McGuire and Andrew Garfield. He is also the youngest actor to play the character.
As reported by Insider, he auditioned against 1,500 teenagers from around the world, but what sealed the deal was his dancing and gymnastics background. He had done seven rounds of auditions and wasn't even sure if he had gotten the part, although he impressed the casting executives even more during his screen test with Robert Downey Jr.
In June 2015, the actor signed a six-picture deal with Marvel Studios for the release of Spider-Man: Homecoming (2017), Spider-Man: Far from Home (2019), and Spider-Man: No Way Home (2021).
These films elevated the star's status, breaking box office records worldwide. The LA Times wrote that
Spider-Man: No Way Home was on the weekend's top five for the U.S and Canada alone during its opening release with $7.2 million. In its 10th weekend, it posted a domestic cumulative worth totaling $770.1 million.
Endorsements
The English actor became Prada's SS22 campaign lead endorser, and worked with Simons and Prada's Spring/Summer 2022 collection. He was selected because the campaign's objective is to recontextualize an artist playing a superhero role, making him an embodiment of a true Prada man.
"Instead of a cinematic panorama, Holland is portrayed via portraits, intimate and real."—Prada.
Playing Fred Astaire
The Spider-Man: No Way Home actor will play one of the most significant figures in American dance and film history—Fred Astaire. Astaire starred in classic Hollywood films like Easter Parade (1948) opposite Judy Garland, The Band Wagon (1953), and Silk Stockings (1957).
Astaire and his contemporary, Gene Kelly, were the best tap dancers of their time, and there is no other actor today best suited to play the legendary singer and dancer than Tom Holland.
We already got a taste of Holland's dancing prowess during his memorable performance of Rihanna's Umbrella in the 2021 Lip Sync Battle, where he started with the classic song from 1952— Singing in the Rain.
With his spectacular dancing, charm, and grace, Holland is expected to dazzle as he puts on his top hat and dancing shoes for the upcoming biopic.