Indian actress, singer, philanthropist, and filmmaker Priyanka Chopra has made her mark on both Bollywood and Hollywood. The Indian beauty is one of the highest-paid Bollywood actresses, among Time Magazine's top 100 most influential people in the world in 2016, and one of the Most Powerful Women In the World by Forbes in 2017.
Priyanka Chopra has attained an estimated net worth of $50 million as of 2022.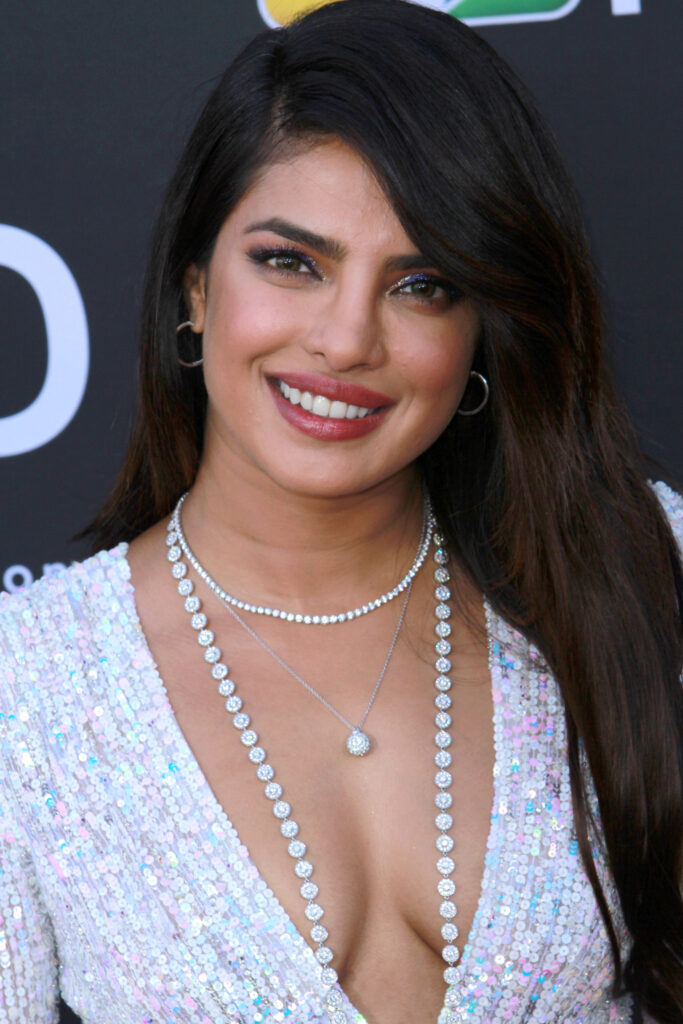 Here are other interesting facts about Priyanka Chopra you would love to know.
Who is Priyanka Chopra?
Born on July 18, 1982, in Jamshedpur (present-day Jharkhand), India, Priyanka Chopra is
a US-based Indian actress, model, singer, and filmmaker.
Both her parents were doctors, which caused Priyanka and her family to move frequently throughout her childhood. In 1995, when Priyanka was just 13, she moved to the United States and stayed with her aunt to continue her education. She returned to India after three years.
In 2000, Priyanka participated in the Femina Miss India Contest, where she was selected to represent India in the Miss World Pageant. She then won the title of Miss World 2000 and was crowned at the Millenium Dome in London, UK, on November 30.
After her reign, Priyanka transitioned to the film industry, although she initially wanted to study aeronautical engineering.
Who Is Priyanka Chopra's Manager?
Priyanka Chopra's manager is Anjula Acharia. Anjula Acharia has been managing Priyanka for many years now. In 2007, Acharis co-founded Desi Hits!, a media company backed by Interscope/BeatsByDre founder Jimmy Iovine. She signed with Priyanka Chopra and brought her to Hollywood.
In an interview with Forbes, Anjula Acharis revealed that some people had been throwing too many negative things about Priyanka Chopra. She mentioned that at one dinner event in New York, some prominent people from the Hindi film industry expressed their doubts about Priyanka's capabilities, saying she's never going to work and that Anjula was just wasting her time on the beauty queen-turned-actress.
Anjula admitted those statements hurt her. She said, "I remember being like, "Am I wasting my time?' But this is where your self-belief comes in. It seemed like a crazy dream, right, to bring somebody from India to Hollywood? But I got to tell you, when I look into Priyanka's eyes, I just believe. Priyanka is just undeniable; she is a disruptor."
Who is Priyanka Chopra's Husband?
Priyanka Chopra married Nick Jonas in 2018. The news broke the Internet, along with Nick's female fans' hearts worldwide.
Nick Jonas is a famous American musician, songwriter, and actor. He is part of the boyband Jonas Brothers, joining his older brothers Kevin and Joe.
Nick and Priyanka met at the 2017 Vanity Fair Oscar. A year later, on December 1, 2018, the two got married. Their wedding lasted three days, combining Hindu and Christain traditions. The ceremony was held at Jodhpur Umaid Bhavan Palace in India, one of the most expensive hotels in the world.
Does Priyanka Chopra Have Kids?
Priyanka gave birth to their first child in January 2022 through surrogacy. Priyanka happily
shared the news through an Instagram post.
Which Movie Has Priyanka Chopra Acted In?
Priyanka Chopra made her Bollywood acting debut in 2003, starring in the movie The Hero: Love Story of a Spy.
That same year, Priyanka appeared in the film Andaaz and Mujhse Shaadi Karogi. Five years later, she won the National Film Award for Best Actress for playing the role of a troubled model in the movie Fashion.
Priyanka has also acted in several notable Hollywood movies like Baywatch (2017), White Tiger (2021), We Can Be Heroes (2020), Quantico (2015-2018), The Matrix Resurrection (2021), and many more.
She received the People's Choice Award for Favorite Actress for her role in the series Quantico.
Does Priyanka Chopra Have Any Siblings?
Priyanka has a younger brother named Siddharth Chopra. Priyanka and her brother share a good, tight-knit relationship.
What do Priyanka Chopra Tattoos Mean?
Priyanka has a few tattoos on her body which all have significant meaning. For example, she has a tattoo on her right wrist that reads "Daddy's lil girl."
Priyanka got the tattoo as a tribute to her late father, Ashok Chopra, who died of cancer on June
10, 2013. She got the tattoo written in her father's handwriting.
Priyanka also has paws tattoos close to her right ankle. During the summer of 2021, Priyanka uploaded a photo showing her summer nails and tattoo. The tattoo indicated the paws of her dogs, Diana, Gino, and Panda.
She also got a world map tattoo on her left arm during the summer of 2021, signifying her global
stardom. Furthermore, it represents her own characteristics as an avid explorer and traveler.