Jeff Bezos is the CEO of Amazon among a variety of other things. There is not a job hat that he doesn't wear. He is a busy man, so who is he spending his time with on those luxurious, rare days off?
Jeff Bezos closest friends appear to be Barry Diller and his wife Diane von Furstenberg, David Geffen, Scooter Braun, Jamie Dimon, and last but not least, Lauren Sanchez (Bezos' girlfriend).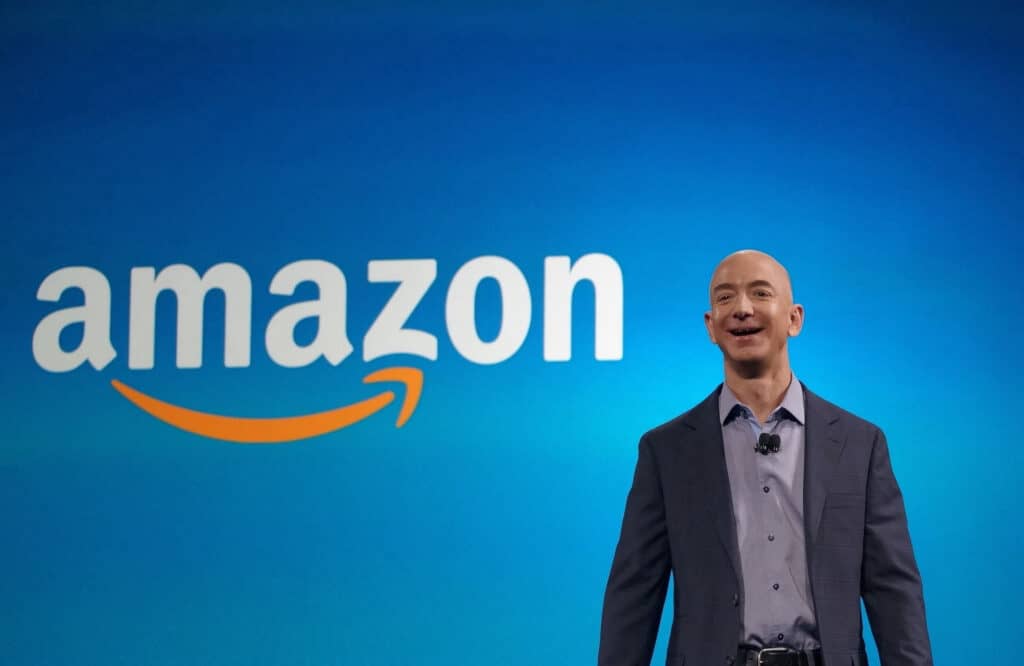 Celebrity figures attend a lot of parties, dinners, and social gatherings, so it gets difficult to ascertain close friends from acquaintances. Jeff Bezos' has been seen with the exclusive list above on several occasions. How close are they?
Barry Diller and Diane von Furstenberg
Bezos has been seen hanging out with Diller and his wife von Furstenberg on many occasions. From celebrity summer camps to yacht excursions. Barry Diller is the Chairman and Senior Executive for IAC and the Senior Executive for Expedia, Inc. They were recently seen exploring Venice together on von Furstenberg's yacht.
David Geffen
David Geffen is one of the founders of Dreamworks and has established a number of other businesses such as Geffen Records. Geffen owned a luxurious mansion until a friend purchased it. Bezos recently purchased Geffen's mansion in Los Angeles.
Scooter Braun
Braun is the Chairman of Ithaca Ventures and co-founder of TQ Ventures. He is an entrepreneur and listed as one of the most influential people in the world. Bezos has been seen hanging out with the influential mogul.
Jamie Dimon
Dimon and Bezos had met for lunch in 1997. A friendship was born and several business ventures were developed since that meeting took place. Bezos had actually offered him a position at Amazon, which at the time was not the company it is today, and Dimon and refused. Dimon indicates that he did learn a great deal from Bezos and Amazon which revolutionized the way he runs JP Morgan.
Lauren Sanchez
Lauren Sanchez is Bezos' girlfriend. She may have brought him out of his shell. It has been reported that he didn't mingle with the stars until this relationship started. Sanchez is an Emmy Award-winning news anchor and television personality so she is comfortable in the spotlight.
Bezos does seem to surround himself with extremely successful, influential people that are on top of their game and participate in significant ways to revolutionize how America operates. It is an excellent friend list to have. What about Bezos. Would he be a good friend to have?
Jeff Bezos The Boss-Friend
Former employees have said that his drive is relentless and his demand for perfection makes Bezos an extremely intimidating boss not to mention, extremely beneficial to the company. But how you are as a boss may not exactly translate well to how you are as a friend.
Bezos' focused ambition will tend to override office banter and you won't find him bringing donuts into the breakroom every Friday. But, that's not necessarily a bad thing and is probably one of the reasons why his the richest man in the world, no question.
We have just demonstrated how he is starting to socialize with people of stature, which much of that is accredited to his girlfriend, Lauren Sanchez for being a people person. Bezos is clearly more of a business mentality.
That mentality lodged itself into what to look for in a good employee. Bezos chiseled it down to these three questions:
"Will you admire this person? Will this person raise the average level of effectiveness of the group they're entering? Along what dimension might this person be a superstar?"
Finding people that questioned the status quo, innovators, and leaders were the people that he wanted to hire. Taking a look at his friend list, it looks like his lists for friends and employees are near identical.
This created a very adversarial relationship within the Amazon structure that it seemed to benefit from. Employees would push each other to live up to their potential and further the company. If this worked for an employee structure, imagine what it must be like with friends. Creating ventures and pushing each other to be the best person you can be in business.
Bezos may not be the mentor that we think of when it comes to gentle guidance towards life's goals, but he definitely leaves a lasting impression and motivates you to work smarter. He is a person that can definitely get you where you want to be.
Friendly Fire
Whether you find yourself acquainted with or a close friend of someone like Bezos, cherish it because there's no place to go but up.