An American actress, model, and businesswoman, Eva Mendes has had unique taste in places to live. She has lived in places like Miami and Los Angeles, with a tag on one house saying "Luxurious." 
Although there is no specific place where she lives, Eva Mendes and her partner Ryan Gosling sold their home in Los Feliz for almost $5 million.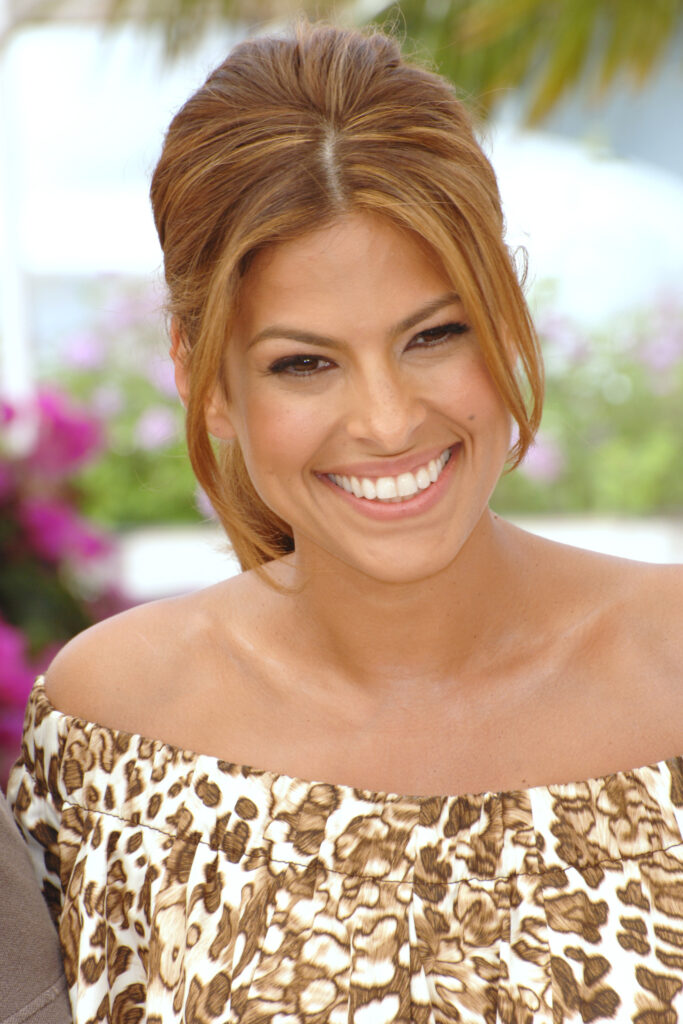 Let's get to know about the actress and businesswoman!
Who Is Eva Mendes?
Eva Mendes, born Eva de la Caridad Méndez, is an actress, model, and businesswoman. She was born on March 5, 1974 in Miami, Florida. She was born to Cuban parents, Eva Perez Suarez and Juan Carlos Mendez.
After her parents separated, she moved to Los Angeles with her mother. While there, her mother worked at Mann's Chinese Theater. She had one older brother who died of throat cancer in 2016. She also has an older sister, Janet, and a half-brother from her father's side.
She enrolled at Hoover High School in Glendale. She also attended the California State University, Northridge, where she studied marketing but later dropped out of college to focus on acting.
How Did Eva Mendes Start Acting?
Eva Mendez's career began when a talent manager saw her picture in a friend's portfolio. Her first ever role was in the film, Children of the Corn V: Fields of Terror. However, Eva was embarrassed at her acting and soon employed an acting coach to train her to act.
She acted in the comedy movie A Night at the Roxbury in 1998 as a bridesmaid alongside Will Ferrell and Chris Kattan.
She also portrayed the role of a housekeeper in the fantasy family movie My Brother the Pig in 1999, which starred Black Widow star Scarlett Johansson.  
Mendes continued acting, getting awards and nominations throughout, but her voice was dubbed in films while editing because producers said she didn't sound intelligent. She had her breakthrough in the film Training Day with Denzel Washington and Ethan Hawke.
Her role in Training Day soon led to exposure and other big breaks. She was now identified as a Hollywood actress and went ahead to act in movies like 2 Fast 2 Furious with Paul Walker and Tyrese Gibson. 
She once again teamed up with her co-star from Training Day, Denzel Washington, for the thriller Out of Time in 2003. She played the role of an aspiring actress in the comedy film Stuck on You.
In 2005, she went on to star in another movie with Will Smith in the film Hitch. She also acted in movies like The Wendell Baker Story, Guilty Hearts, Trust the Man in 2006, and many more.
Who Did Eva Mendes Marry?
Mendes hasn't been in many relationships over the decade, but before she met her now-partner, she was once in a relationship with filmmaker George Augusto from 2002 to 2010.
After her separation from Augusto, she started dating actor Ryan Gosling. They got together after they met on the set of the movie, The Place Beyond the Pines.
While together since 2011, the couple is not technically married. They have two children together: Esmeralda, born in 2014, and Amanda, born in 2016. They are dubbed one of Hollywood's most private and most stable couples.
Does Eva Mendes Have Siblings?
Eva Mendes has siblings–three, in fact. She is the third of four children, of one which happens to be her step-brother. She had an older brother, Juan Carlos Mendez Jr, who died in 2016 after suffering from throat cancer.
She also has an older sister, Janet Mendez, and her step younger brother from her father's side, Carlos Alberto Mendez.
What Is Eva Mendez's Net Worth?
Eva Mendez may not be active in the acting scene now, but she still made enough to care for herself. The actor, businesswoman, model, and mother of two has a net worth of $20 million, as of 2022. Her outstanding roles sure earned her a lot during her active years.
Did Eva Mendez Retire From Acting?
Eva Mendes hasn't been on screen since her last movie in 2014, Lost River, which was written and directed by her partner, Ryan Gosling. The 48-year-old actress took a hiatus from acting to spend more time with her two children. She is still fairly busy today though, just in a different field.