Kevin Costner is a two-time Academy Award-winning actor, producer, musician, and film director. Popularly known for his roles in Dances with Wolves, The Bodyguard, and The Untouchables.
The actor has played a variety of roles, but none is more important than being a father. Having 7 children from different relationships, he is a full-time father in his sixties, with a 25-year gap between his oldest and youngest children.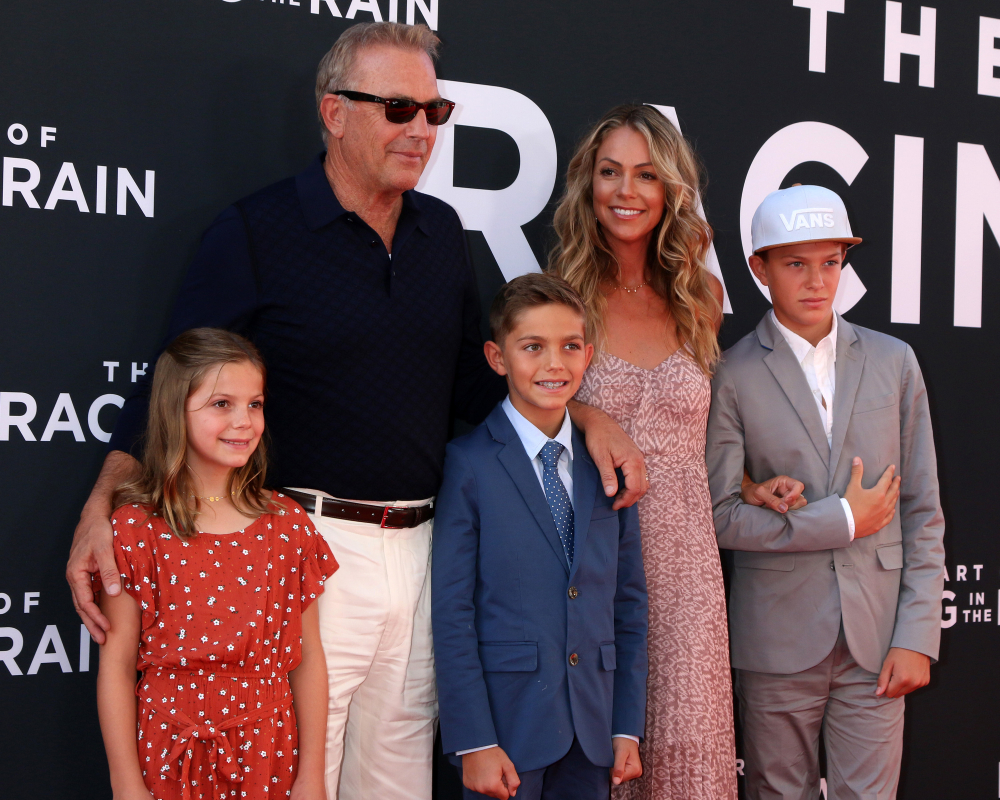 Let's learn a little about The Postman star's kids and their mothers.
Meet the Mothers
Cindy Silva
According to Country Living, Cindy Silva was Costner's first wife, who he met while attending California State University. During summer breaks, Cindy would play Snow White at Disneyland. Costner found her beautiful, sweet, and smarter than him. She represented everything about women that he liked.
The couple married in 1978 and had three children—Annie, Lily, and Joe—born in 1984, 1986, and 1998 respectively. It was reported that his former wife was not too keen on sexy roles for her husband, giving him an ultimatum. "I've either got to quit doing them or quit the movie business", Costner explained.
According to an interview with People in 1994, the couple tried to make their marriage work, but with infidelity rumors from the actor, their marriage ended after 16 years—stating that they have amicably resolved all issues regarding their children and financial affairs, reaching a full marital settlement.
Bridget Rooney
After his divorce from Cindy Silva, the Oscar-winning actor had a brief relationship with Bridget Rooney—an American socialite and heiress of the Pittsburgh Steelers. She is also an actress, known for her work in Zombie or Not Zombie, 2011.
She gave birth to her son Liam, with Kevin Costner in 1996. The Bodyguard actor initially didn't accept Liam as his son, but after a paternity test proved otherwise. Based on the Washington Independent, Rooney is married to millionaire-businessman, Bill Koch since 2005.
She and Costner never married.
Christine Baumgartner
Costner has been married to the former model-turned-handbag designer—Christine Baumgartner since 2004 and has been together for 18 years. They dated for four years before they got married. Baumgartner graduated from California State University with a degree in Business.
People wrote that the pair tied the knot at the actor's ranch in Aspen, Colorado but briefly separated before their nuptials because Costner's fiancée wanted to have kids but he was afraid he couldn't be an effective father. Afraid to lose the beautiful woman who wanted to be with him until his very last breath because of fear of having another child wasn't worth it. "Sometimes you learn the thing you're most afraid of will save your life," said Costner.
Since then the couple has had 3 children together—Cayden born in 2007, Hayes in 2009, and daughter Grace, in 2010. How do they make their marriage work? Closer Weekly revealed the actor credited the ability to say sorry, even if you know you're right, as the secret to their long-lasting marriage.
Other celebrity couples that also took a break before marrying are Justin Timberlake and Jessica Biel, Adam Levine and Behati Prinsloo, and Kristen Bell and Dax Shepard.
Costner's Children
Holywood Life featured the Yellowstone actor's children:
Annie Costner
Born on April 15, 1984—she is the oldest child of the actor and followed in her famous father's footsteps to pursue directing, acting, and producing. During her youth, she acted in Dances with Wolves and Waterworld.
Her husband is Danny Cox, a California-based doctor. The couple was married in 2016 at Kevin's private estate in California.  
Lily Costner
Lily was born on August 4, 1986, and also became an actress, starring in her father's films The Postman, as well as in Black or White, and The Baby-Sitter's Club. According to Taste of Country, she shares a passion for music just like her old man and is a country music singer, collaborating with Costner and his band—Kevin Costner & Modern West.
They made a record titled Tales From Yellowstone, a concept album in which she sang Heaven's Gate that appeared on her father's ongoing neo-Western television series, Yellowstone. The season's fifth season is scheduled for release in November 2022.
Joe Costner
He is the third oldest son of Kevin Costner and was born on January 31, 1988. He also starred in his father's films like Tin Cup. Nedhardy stated that Joe is interested in sound production. He is an engineer and producer and has his own sound company called Spartan Recording.
There are no reports of Joe in any relationship or having children.
Liam Costner
Liam is Costner's fourth child and only son with Bridget Rooney; he was born on November 15, 1996, and is the most private out of all of Kevin's kids.
Cayden, Hayes, and Grace Costner
Cayden, Hayes, and Grace are Costner's children with his current wife, Christine Baumgartner. They attend events with their parents or visit their papa during shooting. Only time will tell if they too will step into the world of show business like their father.