Michael Bublé is a Canadian singer and songwriter who made his debut with a self-titled studio album in 2003. The crooner is famous for his take on classic '40s jazz and singing tunes from the likes of Frank Sinatra, Dean Martin, and Bing Crosby.
He released his eleventh studio album—Higher on March 25, 2022, with collaborations from Paul McCartney (The Beatles), Sam Cooke, and Willie Nelson. With the pandemic mellowing down and countries opening up, Bublé just finished wrapping up his Las Vegas residency, is on a European tour, and is set to perform in the United States and Australia later this year.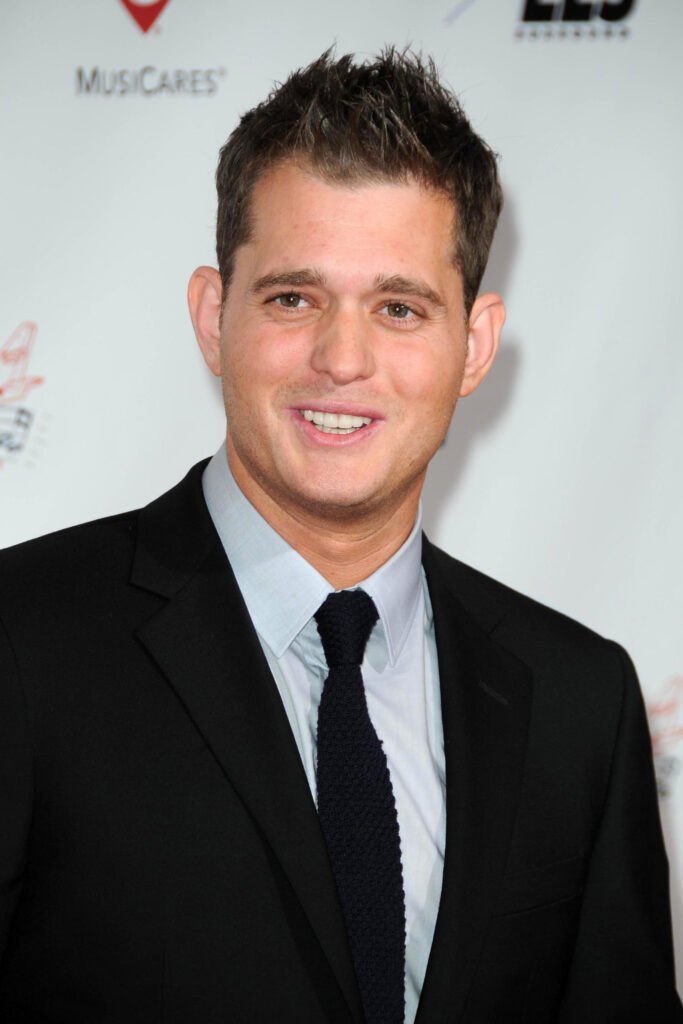 About Higher
In an interview with Variety, Bublé said Higher is an album he has always wanted to make and has been in the works his whole life. He's been in love with the songs on the album for the longest time, but could just never find a way to make it work, like Bring It On Home by Sam Cooke which he did three to four renditions of before finally figuring it out.
The album is a celebration of the Canadian superstar's freedom to try new things and be in a good place in life, which was quite difficult in his last album due to his son's battle with cancer.
At one point, he thought he could never come back. And when he did, the singer was not ready because he was still in need of his own healing mentally and emotionally. Fortunately, come the time to record the new album, his healing process had begun, and he was ready to take the feeling of being grateful and happy, and put something beautiful out there again.
The late Capt. Sir Tom Moore was one of his main inspirations for the record. The veteran lived until the age of 99 in service to other people. When he passed, his daughter requested Michael to sing Smile for the funeral, which can also be found on the album.
Paul McCartney, Willie Nelson, Ryan Tedder, and John Mayer are just some of the star-studded music legends who helped craft each special song with the four-time Grammy awardee. The album has a total of 13 tracks, released by his longtime label—Reprise.
Fans of the vocalist will also be entertained with the vocalist's dancing skills! Check out a very svelte Bublé dancing to Higher. 
New Baby
The 3-time Juno Award winner and his wife, Luisana Lopilato, have been married since 2011 and are expecting their fourth child in 2022. As written by Billboard, the couple is very excited and even took a video on TikTok to ask for help from fans for baby names.
Being a doting father and husband, Bublé been busy on his social media taking photos of Luisana's baby bump and impersonating Willy Wonka from Willy Wonka and the Chocolate Factory, expressing that they got the golden ticket!
2022 is a busy time for the singer with a new album to promote, while it climbed to #3 on Billboard's Top Album Sales chart as of April 9, a world tour, and the upcoming birth of his baby.
The Yard Dog
As featured in the Daily Hive, on June 3, Bublé did a surprise appearance at the Nat Bailey Stadium, for the Vancouver Canadians' game singing his rendition of Take Me Out to the Ball Game, delighting fans and players alike.
He also tried his hand at eating Vancouver's famous three-foot hotdog sandwich called The Yard Dog, saying he had no regrets after downing the humungous treat—even mentioning on Twitter that he'd eat 17 hot dogs!
It was a fun-filled family affair and the first baseball game of the Bublés.
Presenting at the Billboard Music Awards
The vocalist was a presenter at the 2022 Billboard Music Awards which was held on May 15, 2022, at the MGM Grand Garden Arena, Las Vegas. Together with Brazilian popstar Anitta, they presented the Top Country Duo/Group Billboard Award which was won by Dan + Shay.
American Idol Season Finale
As reported by ET Canada, the crooner performed at the 20th season finale of American Idol, along with top 7 finalist Christian Guardino, with their rendition of the Nat King Cole original, Smile.
This was not the first time the pair sang together, however. Bublé previously surprised the contestant on the show's May 8 episode, and, much to the delight of the audience, was invited once again to do a duet in the season finale.